Top Communication Skills You Should Have in 2022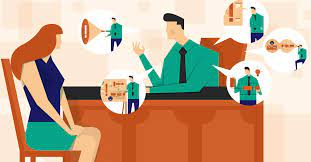 Top Communication Skills You Should Have in 2022
Communication skills are among recruiters' favourites, no matter the industry. Pretty normal, considering that communication skills have a huge impact on your work. They define how you convey and receive information, interact with others and even tackle issues such as potential conflicts in the workplace.
In the digital age, communication skills are even more essential. Workers today should learn how to effectively exchange information through email, Zoom meetings, and social media as well as in-person, if they want to keep up with the shifting work dynamics.
Communication skills are required in order to effectively express your thoughts to others. You may achieve success in your work if you have strong communication abilities. Whatever your profession, whether you are a business owner or a service provider, effective communication is essential. Many people, on the other hand, underestimate the importance of having effective communication skills. In this post, we'll explain why communication is so crucial for everyone, regardless of their background.
Communication is a life skill, and understanding how to effectively communicate your thoughts and feelings is not only necessary but also a must in today's culture. Technically speaking, communication may be defined as the act of transmitting information to another person in order for them to have a better knowledge of the situation. You can communicate verbally, by writing, nonverbally, or visually, using photos, graphs, and charts to convey your message. Overall, it is a vital talent to acquire in order to have a long and fruitful career.
Communication skills are a set of activities that ultimately make a quality public performance. Communication today is very important both in the business world and in private life. Successful communication helps us better understand people and situations. It helps us overcome diversities, build trust and respect, and create conditions for sharing creative ideas and solving problems.
In the business world, many employers believe that proper internal communications can significantly increase employees' productivity. Although communication itself seems simple, often when we try to establish communication with others, there is always a chance for a lack of understanding that might cause conflicts and frustrations in personal or professional life in relation with other people. By acquiring strong communication skills, you can better connect with your friends, colleagues, boss, all while improving communication in the workplace.
In this modern time, we live in, we are receiving, sending, and processing a large number of messages every day. But successful communication is far more than sharing information, it is also an understanding of the feelings behind this information. Successful communication can deepen relations in personal life or professional life. In personal life, they can help us better understand people and situations that happen on a daily basis. Developing communication skills can help us avoid conflicts, compromise, and help in better decision making.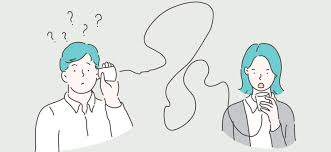 Communication Skills
Communication skills are one of the most important characteristics you can have as a digital nomad. It could open up new opportunities for you and grow your business. If you are a mobile business owner, you know that your productivity and efficiency can significantly increase when you can communicate with your customers and other business partners. You should be aware that communication skills aren't just about using a certain vocabulary, it's about saying and feeling what you want and with the right tone and attitude. We have gathered some of the best communication skills you can develop while travelling the world for fun and profit.
With the huge advancements in technology, it is important for every employee to learn how to communicate effectively and efficiently, both online and offline. In addition to learning how to write emails, post on social media, and type articles, everyone should also master the art of asking good questions and then listening attentively.
The ability to listen deeply and ask the right questions is the foundation of effective communication, says Patrick Clough, CEO of the communication and language coaching service Supercuts. The most important thing in business communication is the ability to effectively and efficiently express yourself in English. And, that is where Supercuts specializes.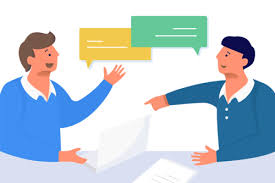 Why Do We Need Communication Skills?
There are two reasons. First, it opens you to more possibilities in your career and helps you keep up with changing needs. Second, it can even help you secure your next job. An inability to communicate clearly with others can be very detrimental. Your colleagues and managers can lose trust in you and you can also feel as if you're always at odds with your manager. If you're struggling to keep up with communication skills and your career, it may be time to improve these important skills.
According to the international recruitment and staffing agency, Robert Half, communication skills can help you gain an edge in any work situation. Not only does communication skill serve as a professional tool to discuss a project, define a team's objective, and reach a common goal; but it also helps you build a relationship and advance your career.
Analyze and relate – Communication skills teach you how to analyze situations and respond accordingly. At the beginning of each day, you should have a review meeting with your boss to discuss the previous day's activities and any issues you might have encountered. Having a good team on your team and communicating well with everyone is essential if you want to get things done fast.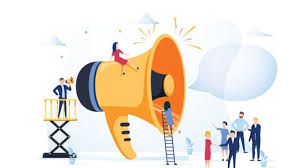 Importance Of Communication Skills
In 2012, there were 35% more open positions than job seekers. Despite the poor job market, it doesn't mean that jobs are scarce. The demand for people who can communicate clearly is at an all-time high, and there are a lot of jobs out there waiting to be filled. According to the American job site Indeed, these are some of the top communication skills you need to develop:
Listening skills
Managing your emotions
Presenting to others
Developing a broad range of interests
Your personal brand
When it comes to your personal brand, the word we're looking for is "impenetrable." No matter what your skills, or the experience you have, recruiters should not be able to glean any useful information about you by reading your resume.
Today, communication skills are as crucial as data analysis, critical thinking, and customer service. In an increasingly information-centric world, communication skills are the soft skills employers demand from job candidates. In fact, research suggests that effective communication, especially online, is becoming increasingly important to succeed.
Companies want individuals with good communication skills in the workforce and they pay for those individuals to take classes on communication, such as The New York Public Library's Masters of the Online Conversation or several options offered at LinkedIn.
Most companies now expect that communication skills are a requirement, and most job candidates need to prove they have them in order to get hired.
Communication Skills At Work
You can read any HR document, take any random training course, learn a new tool for your phone – it's unlikely that it will drastically improve your communication skills. That is unless you actually take the time to practice these skills on the job. To become a better communicator and become a better professional, you need to make it a priority.
We tend to think that it's rude to bring up past events or issues in the present conversation. Don't do this. Instead, focus on how your message and point of view are going to impact the receiver now. Focus on what you are saying and communicating. Avoid passive voice, which involves using words like "but," "so," and "if.
According to Teammate.com, 91 percent of recruiters and hiring managers believe that communication skills are important for job seekers. So the good news is that the skills you're developing now will come in handy in the future. It may be hard to believe, but there is no substitute for communicating with others.
If you want to advance in your career, you will have to enhance your communication skills in order to connect with your colleagues. According to many studies, communication skills are a top priority among workers in the modern workforce. Almost half of all professionals in the US are looking for communication skills in their new jobs, with millennials even more focused on this skill set.
Listening
Some people thrive in a culture where they're often the last person to speak and the first person to listen. But you don't have to be like that in your career. Rather than deferring to the status quo, you should spend your time listening to what others have to say. If you hear something, and you think you can take away something from it, why not take action?
It's always in good etiquette to ask questions. This shows your interest in a discussion and conveys a certain level of intelligence. Be careful, though, about asking questions you'll later regret. Questions should be appropriate for the culture you're in, and you should ask questions that could have easily been posted by someone else.
People now need to be more knowledgeable than ever. Today, they must be able to listen to others and synthesize the facts and information that is presented to them.
This is especially important for highly technical workers in the workplace, who may be so focused on the daily tasks that they miss important nuances and key facts. As a result, listening skills are vital for highly skilled workers in various industries, such as technical, non-technical, sales, marketing, and more.
Are You Tired Of Scams?
Straight Talking
Communication skills not only boost your team's efficiency, but they can also help you improve your own performance. No one will fight for your ideas and opinions if you show that you're willing to be brutally honest and upfront. However, don't go too far, as some people don't appreciate it.
Productive communication – You need to be well-organized if you want to be a great communicator. When you use the right words, people will pick up on your messages and even give you their approval.
Maintain a fluid, polite and well-worded conversation – You may not be able to effectively do it all the time, but you should try to be as conscious as you can, and avoid any problematic language.
Yes, it may sound harsh to say so, but a blunt speaker is still a leader. Many recruiters would put forth a candidate who has a dry, no-nonsense way of speaking, who is direct with words and also with their questions.
Effective Problem Solving
Communication skills require the ability to solve challenges effectively, even the most complicated ones. For a product manager to effectively solve a problem, he or she must understand how to collect as much relevant data as possible and then, use this data to give stakeholders the right advice, or at least provide them with all the relevant information so they are not left with any doubts.
Non-Verbal Communication
No matter the industry, communication skills and fluency in the working language of your target company are fundamental. For instance, knowing and mastering the lingo of a finance company is necessary to be able to communicate properly with their employees. For example, you should understand the financial systems of your target company.
Because if you don't, you will be forced to use awkward, often unusable jargon, and you might lose the opportunity for the dream job. In addition, your language skills can help you communicate in a more professional way with stakeholders and communicate their expectations.
In the past, communication was verbal. Now, with the way most things are done these days, you need to be able to say things to get your point across. Whether you're speaking to someone over the phone or sending an email, you need to give your communication partner all the information they need to understand what you're trying to convey.
If they reply back slowly or take too long to respond, they may appear confused and be confused in turn. Use the following communication skills to ensure you get the message across correctly.
Stress Management
Stress is something that affects people of all ages, especially millennials. According to a report by The Hartford, millennials feel more stress than older people, and, unsurprisingly, there's a substantial drop in happiness when a person becomes stressed. If you want to be successful and happy in the long run, you need to learn how to manage stress better.
Your ability to cope with stress will determine whether you can manage stress in the work environment or not. With the right skills, you can deal with it without having to deal with other psychological issues.
Stress is one of the main issues employees face when going to work. Every office has a different way to cope with stress, and most of them might not be the best. But it's essential to know that working environments should be conducive to both your professional and personal growth.
Be a team player, set realistic goals and ambitions, and take the time to make your boss's day a little bit better. There is a way to make the workplace a better place.
Emotion Control
Career guru Peter Cappelli described this one as "the new universal skill in business." In an earlier era, this skill mainly involved the ability to be in control. Now, it's about recognizing emotions and being able to choose whether to direct them in a positive or negative way.
So if you have a tendency to lose your cool, you need to improve this skill in your life, work and career. You need to learn how to differentiate between constructive criticism and perceived criticism, and to think before you speak.
If you're going to be in a leadership position, a good ability to manage and suppress your own emotions is a must. Emotions can be your friends, but they can also get the better of you. It's advisable that you learn how to choose the appropriate time and places for expressing your feelings, as well as when to keep them under control. This, of course, is easier said than done!
Confidence
According to the 2018 Best and Brightest report from the American Psychological Association, 62 percent of workers believe that they have the confidence they need to achieve their personal goals. Yet, 52 percent of American workers are either "dissatisfied" or "extremely" dissatisfied with their level of confidence.
"The challenge for employees is not to lose confidence," said Rachel Travers, a principal psychologist in this report. "It is about surrounding yourself with the right people and finding ways to remind yourself of your goals."
Sharing Feedback
To effectively communicate, you need to keep three key areas in mind: writing, delivery and feedback. In a given situation, you need to find the best way to give feedback. It's the best way to effectively demonstrate your points and convey what you have to say. But even the most basic forms of feedback can be powerful.
For example, take this scenario: When someone responds to a message on Twitter, it's impossible to gauge the feedback they receive. It's hard to get a good read on what people are actually thinking, so your comment doesn't really mean anything. For that reason, most recruiters prefer feedback on websites. What you write there shows you clearly what people are thinking.
Asking for feedback is a way for you to get more knowledge from your colleagues and reflect on your work. Feedback is a great way to learn and improve in any endeavour, be it a career, a job or a hobby. You can ask your colleagues for feedback about their work or even the team.
You can also take part in a 360 feedback where you will be asked how you're going and what could be better. One way to gauge how you are going is to set personal goals and make them public. This can help you have a good idea of what to do differently next time.
Volume And Clarity
Attention to detail is also a key skill for the communications professional, as these aspects can impact and determine the success of your workflow and decisions. While the technicalities of communication may vary, all communication, whether verbal or non-verbal, should communicate the same information. This is the most important aspect in all types of communication, whether internal or external.
Employers want to make sure that the right hires are hired for the right jobs. It goes without saying that your communication skills determine whether you'll get the job or not. First of all, your message has to be clear. Many recruiters say that they are looking for clarity, above all else. If your message is unclear or too long, they won't be able to make out what you mean.
Maintain A Professional Tone
Recruiters also look for business-oriented communicators. If you're not professional at all, you're pretty much guaranteed to get passed up. Even the briefest comment about a bad experience with a manager might negatively impact your chances.
Empathy
Humans are creatures of habit and usually take things in a similar way. However, due to the growing influence of the digital revolution, there are already warnings on how jobs can be lost to automation. An obvious example is a fact that accountants are no longer required in offices. Similarly, voice recognition software is eliminating the need for certain types of jobs and has the potential to put people who have the skills to work with voices out of a job. However, people will always need empathy.
Conclusion
The communication skills you should be developing over the next few years depending on several factors such as your job role, job responsibilities, company, region, and so on. A general rule of thumb to follow is to have a solid skillset that will help you cope with the ever-changing work dynamics. Start building these skills now with our list of top communication skills you should have in 2022.
Language is the most significant communication skill you can learn today. It defines the context and tone of how you interact with others, and how you lead others toward the desired outcome. Although the language is essential, you also need to take other, less obvious, communication skills into account when looking to improve your overall profile.
I trust you enjoyed this article on the Top Communication Skills You Should Have in 2022. Would you please stay tuned for more articles to come? Take care!
JeannetteZ
Want to Learn How to Build Your Own Home-Based Online Business & Start Making Money Online From Your Comfortable Couch?
Try Wealthy Affiliate!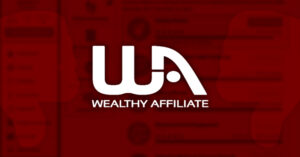 Your Opinion Is Important To Me
Thoughts? Ideas? Questions? I would love to hear from you. Please leave me your questions, experiences, remarks, and suggestions about the Top Communication Skills You Should Have in 2022, in the comments below. You can also contact me by email at Jeannette@WorkFromAnywhereInTheWorld.com.
You may also enjoy the following articles:
The Importance Of Diversification + Pros & Cons
How To Prepare For A Job Interview
How To Make Money Work For You
Best Tips For Staying Productive When Working From Home
What Is A Dream Job And How To Find One
Renting vs Buying A House – What You Should Choose