Successful Marketing Campaign Examples That'll Inspire You
Successful Marketing Campaign Examples That'll Inspire You
It's daunting to design a successful marketing strategy. But what if you had a burst of inspiration to spark your imagination and reduce stress? Here are 21 effective marketing campaigns that may open your eyes to new ideas for promoting your business.
With the help of these suggestions, you can create the ideal marketing strategy for your company that will increase brand recognition and draw in new clients, regardless of your spending capacity or the size of your marketing staff. Let's examine the process.
1. The Share A Coke Campaign From Coca-Cola
With the addition of the "Share a Coke" slogan and 150 well-known names in place of the Coke brand name on the bottle, Coke launched its "Share a Coke" campaign. Customers were easily persuaded to purchase a bottle for themselves and one for a friend or family member due to its inexpensive price point. Share a Coke has come to represent thinking about someone. This very effective campaign's simplicity was its brilliance. "Share a Coke" served as Coke's call to action, encouraging people to make larger purchases than they otherwise would.
Take into account: Can you customize your product such that your target consumer experiences a unique connection they wish to share with others?
2. The Dove Real Beauty Initiative
In reaction to a research that revealed just 2% of women thought they were attractive, the Real Beauty Campaign was founded. Dove sought to question how society views beauty. The 2006 video named Evolution is one example of how they questioned the norm. Turning a "normal"-looking lady into the cover model you see on billboards and publications is shown in a time-lapse film. The movie was popular. It received 1.7 million YouTube views in its first month and became popular on social media.
Consider: Think about how you may challenge an industry norm to stand out to your audience.
3. The I'm Lovin' It Campaign By McDonald's
This marketing effort is a successful illustration of sonic branding, which involves using a recognizable sound to associate a company with. International ad agencies competed in a competition held by McDonald's as part of their effort to modernize the brand. The "ba da ba ba ba, I'm lovin' it" jingle, first performed by Justin Timberlake, was the winning concept. It was originally used in Germany in 2003 and is still in use today, making it the longest-running advertising campaign in McDonald's history.
Even if you don't have TV advertisements, think about how you might incorporate sound into your brand's personality. Can you use it in the beginning and outro of your podcasts, your YouTube videos, or the social media videos you produce?
4. The Find Your Greatness Campaign From Nike
Nike required a fantastic marketing strategy after Adidas was chosen as the official sportswear sponsor of the 2012 Summer Olympics to offset the prominence Adidas would gain. Nike produced a number of ads featuring regular individuals participating in sports including rugby, swimming, and marathon running.
Greatness is found wherever someone is looking for it, the narration in the ad declares, therefore, you don't have to compete in the Olympics to be great. Finding your greatness is the focus of the final image. The goal was to spread the motivating concept that everyone is capable of excellence to the average athlete.
Think about it: How can you motivate prospective clients to feel as cherished as an Olympian?
5. The Man Your Man Could Smell Like Campaign From Old Spice
Old Spice was in a pickle. They sought to attract younger customers between the ages of 18 and 34. Too many of those customers, though, connected Old Spice with their grandfathers.
Old Spice's investigation revealed that 60 percent of body wash purchases, including those for males, were purchased by women. They thus revised their marketing plan and launched advertisements aimed at female consumers. To appear in the advertisement, they enlisted former wide receiver Isaiah Mustafa. Isaiah urges the female viewers to "Look at your guy" in the advertisement.
Getting back to me, Returning to your boyfriend now. Now come back to me. It relates the tale of how, even though their spouse would never look like Isaiah Mustafa, he may start to smell like him if they stop purchasing his body washes with feminine scents. And everything was conceivable if he smelt like Isaiah Mustafa or Old Spice.
Take into account: Is there another person who makes the purchase decisions, even if your product or service may be intended for one gender or demographic segment? How do you win their favour?
6. Campaign To Always Act Like A Girl
According to research, a young girl's confidence declines as she approaches puberty. I've always wanted to launch a marketing initiative to combat it. They produced a little film that begins with people who are older teenagers to young adults in age. The advertising firm instructed the male and female participants to act "like a girl" by fighting, throwing, and running.
As one would anticipate, there are several instances of laughing, limping arms, and acting cartoonishly "like a female." However, when prepubescent females were asked to carry out identical tasks, they did so with strength and assurance. It was a huge success. Women between the ages of 16 and 24 said that the video altered their view of the term "like a girl" by 76%.
It was no longer seen as a slight. Additionally, the film, according to two out of three guys, caused them to reconsider using the insult "like a female." Because it was an "emotional brand message," the campaign was so effective without showcasing or mentioning the product.
Think about how you can appeal to your audience's emotions.
7. Ice Bucket Challenge For ALS
The Ice Bucket Challenge is an illustration of a viral organic movement. The task was to fill a bucket with cold water and dump it over your head while posting a video of it online and encouraging your friends to do the same. In the event that you weren't able to finish the challenge in 24 hours, you gave $100 to ALS research.
Not only did this result in some really popular content in 2014, but it also demonstrated how "challenges" can significantly increase interaction when used in conjunction with an effective social media marketing plan.
Pete Frates and Pat Quinn utilized their vast social networks to promote the challenge, which is how it got its organic start. The challenge quickly became well-known with participants including Ethel Kennedy, Bill Gates, and the New England Patriots.
Consider: How can influencer marketing and user-generated content on your social media platforms help you reach a wider audience?
8. The Stratos Campaign By Red Bull
Red Bull claims that Stratos was not an advertisement, yet it was a tremendous hit with the young guys who are their target market and who are interested in extreme sports. Felix Baumgartner broke the sound barrier in freefall in 2012 by doing a live parachute leap from the stratosphere.
The three-hour film, which cost 330 million dollars to produce, has Red Bull branding at every turn. Over 8 million people watched the record-breaking event live on YouTube in 50 different countries.
Think about it: Can you brand a smaller-scale record-breaking challenge?
9. The Got Milk Campaign From The California Milk Processor Board
Early in the 1990s, milk sales were declining. Milk was no longer being purchased by consumers only because it "does a body good." In addition, sports drinks and soft drinks were becoming more and more competitive. The advertising firm conducted research and found that while no one was particularly eager to purchase a quart of milk, it was still a basic in households, and people were angry when they ran out.
Thus was created the "Got Milk?" campaign. The "Who Shot Aaron Burr?" advertisement stands out among the first round of ads. When he has the chance to respond to a trivia question, a guy is eating a peanut butter and jelly sandwich. Although the guy is speaking clearly, the trivia judge cannot understand him. If he hadn't run out of milk, he could have drank some milk to wash down the peanut butter and respond intelligently.
Consider: How can you demonstrate that your product alleviates your customers' complaints?
10. Just Do It By Nike
Another outstanding marketing effort that appeals to the target audience's emotions is Nike's Just Do It initiative. When Nike showed Walt Stack, an 80-year-old who runs 17 miles daily, it encouraged the audience to take on their own goals. In the last image of the ad, Nike reiterated the point. Just Do It, it commands. The main topic of discussion is never the shoe or how the shoe makes the wearer a better athlete. The goal is to make consumers feel something for the brand.
Consider: Think about how you can give your clients the confidence they need to overcome a hurdle.
11. Campaign "Think Different" By Apple
Apple introduced their enduring Think Different ad in 1997. Though grammatically erroneous, Steve Jobs used the phrase to emphasize how unique Apple is compared to other computers and how happy Apple consumers are to be a part of that uniqueness.
Images of cultural titans like Einstein, Gandhi, and Picasso, who were deemed insane during their lives but whose work altered the world, appeared in the advertisement. With Steve Jobs back in charge and that brand awareness drive, Apple's financial situation, brand loyalty, and image all increased dramatically.
Consider: How can your uniqueness help you stand out?
12. Will It Blend By Blendtec
Even if you don't recognize the company's name, chances are you've seen at least one of its absurd, late-night television-style advertisements. Blendtec uses the strange marketing gimmick "Will It Blend" to demonstrate the potency of their blenders.
Tom Dickinson, the creator of Blendtec, throws different objects into the blender to see what happens. Among the test objects are marbles, golf balls, iPhones, and an Amazon Echo, to name a few. Will It Blend is an example of effective digital marketing with over 140 weirdly suspenseful and very fun videos to watch.
Over 864,000 people subscribe to the YouTube channel, and some of its videos have had over 7.9 million views. It wouldn't be odd for the Blendtec brand to be at the top of your list when you look for a new blender with that type of reach.
Think about it: What zany marketing strategies help you stand out from the crowd?
13. The Pepsi Challenge
Coca-Cola dominated the soft drink market in the 1970s. Pepsi wanted to surpass Coke. The Pepsi challenge was therefore developed. The Pepsi Challenge was a renowned interactive marketing campaign that pitted Pepsi against Coke in a blind taste test. The competitions were held in parks, retail malls, and other public spaces.
Two white cups—one filled with Pepsi and the other with Coke—were given to the taster by the Pepsi representative. The representative would raise the divider separating the table after the drinker had tried both and indicated their choice to demonstrate that Pepsi was the winner.
Think about this: Can you compete against someone and win?
14. FedEx's When It Must Be There Overnight, Definitely
The newest player in the package delivery industry was FedEx. Emery, the main rival, advertised mostly on price, so FedEx devised another strategy to differentiate themselves. FedEx developed advertisements on the outcome they achieved for their clients rather than on pricing.
Their most famous commercial stars the quick-witted actor John Moschitta, Jr., and humour stands out. He shows a tremendously busy executive in a competitive corporate environment who demands quick results. And overnight delivery is the fastest you can get.
The Ad Age listed the advertisement as the eleventh-best of the Top 100 Advertising Campaigns of the 20th Century. And it succeeded because FedEx concentrated on the client and found a solution to the client's issue.
Think about it: What outcome do you achieve for your clients? Let them see.
15. The Most Interesting Man In The World By Dos Equis
Dos Equis marketers defined their brand by establishing a persona that people may aspire to — a gentleman in the style of Hemingway — The Other Interesting Man In The World — rather than attempting to appeal to the younger party crowd as most beer brands do.
The advertisements are clever. The voiceover, which follows actor John Goldsmith on various excursions, says lines like "If chance knocks and he's not home, opportunity waits." "Locals ask him for guidance," another option.
Everyone wants to be around him because he is a charming, well-travelled figure, and everyone wants to be him. "I don't usually drink beer, but when I do, I like Dos Equis," is his punchline. The statement has inspired several viral online memes and amusing spoof pieces.
Consider: Think about how aspirational your brand message can be.
Are You Tired Of Scams?
16. Small Business Saturday With American Express
Black Friday's opposite, Small Business Saturday, emphasizes neighbourhood-based, locally owned brick-and-mortar businesses. American Express launched the Shop Small campaign amid the 2010 recession to encourage customers to patronize small companies over the Christmas season.
2011 saw the formal recognition of the Shop Small campaign by the US Senate. People's fondness for small companies and their positive effects on the communities they serve are two reasons why the Shop Small campaign has been so effective.
Consider: How can you emphasize your service to the community in your marketing message, for example?
17. Nike's Inside Play
Nike sought to advise individuals to keep their social distance while being active during the epidemic. Their response was to "Play Inside." If you've ever wanted to perform for millions of people all around the globe, here is your opportunity, said Nike athletes Serena Williams and Michael Jordan in one segment of their marketing campaign.
Play inside. Have fun for everyone. The same concept was used in a Nike video commercial that featured individuals working out, playing basketball, and lifting weights alone.
Think about how your brand may unite individuals around a shared goal. or a widespread threat?
18. Corona's Plastic Payment
Corona developed a purpose-driven marketing campaign to engage with environmentally sensitive customers who want to support firms who feel the same way in honour of World Oceans Day on June 8. Consumers may choose between two choices in this successful marketing effort.
First, beer was exchanged for plastic debris at Mexico, Brazil, Italy, Spain, and Columbia establishments. Customers have a second choice: they could purchase a limited-edition six-pack constructed from recycled materials. Corona and its partner, Parley for the Oceans, would clean up one square meter at a nearby beach for each six-pack sold.
Think about it: How can you engage socially conscious customers?
19. The Christmas Miracle At Westjet
Travellers received a Christmas surprise from WestJet Airlines that greatly increased goodwill. On WestJet Airlines, passengers leaving Toronto and Hamilton International Airports informed a virtual Santa what they would want for Christmas.
One hundred and fifty team members toiled behind the scenes to find and package those ideal gifts as those passengers travelled from their points of departure to Calgary International Airport. The passengers arrived at their destination to find gift-wrapped parcels waiting for them.
The vice president of communications and community relations, Richard Burton, stated: "We wanted to establish a new tradition for our Christmas marketing campaign by doing something that has never been done before. When visitors least anticipated it, we wanted to present them with thoughtful, unique presents.
Take into account: How may you pleasantly surprise your audience?
20. Teach Me How To Brushy By The Oregon Dental Association
The Oregon Dental Association was looking for a method to make brushing and flossing pleasant for kids. As a result, they produced a music video for the Cali Swag District song "Teach Me How To Dougie." Popular locals were featured in the film, including former Portland Trailblazer Jerome Kersey. Following the viral success of the video on social media, Good Morning America, the Huffington Post, and other media outlets covered the tale.
Are there any local celebrities you may include in your campaign? How can you unexpectedly and amusingly connect with your target audience?
Conclusion
Undoubtedly, developing a profitable marketing strategy may be difficult. But if you do it correctly, your marketing efforts will be successful. You may get the motivation you need to develop a successful campaign by looking at these examples of good campaigns and being open to being innovative. Pick one example, think of ways to adapt it to your company, and begin developing your marketing strategy right now.
I trust you enjoyed this article about the Successful Marketing Campaign Examples That'll Inspire You. Would you please stay tuned for more articles to come? Take care!
JeannetteZ
Want to Learn How to Build Your Own Home-Based Online Business & Start Making Money Online From Your Comfortable Couch?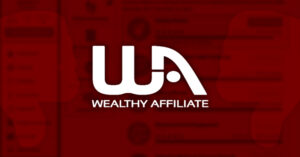 Your Opinion Is Important To Me
Thoughts? Ideas? Questions? I would love to hear from you. Please leave me your questions, experiences, remarks, and suggestions about the Successful Marketing Campaign Examples That'll Inspire You in the comments below. You can also contact me by email at Jeannette@WorkFromAnywhereInTheWorld.com.
Disclosure
This post may contain affiliate links. I earn from qualifying purchases as an Amazon Associate and other affiliate programs. Read my full affiliate disclosure.
You may also enjoy the following articles:
Wealthy Affiliate Review – Scam or Legit? The Truth Exposed
Biggest Challenges When Monetizing A Blog
Best Blogger Books To Boost Your Blogging Skills
How To Observe A New Global Business Model
How To Write A Perfect Instagram Caption