Why You Should Start A Home-Based Business Today
Why You Should Start A Home-Based Business Today
A home-based business is any enterprise for which the principal administrative and managerial activities take place within an individual's personal residence. People start home-based business ventures for a wide variety of reasons. But there are so many successful home-based business ideas out there.
Reasons To Start A Home-Based Business
Home-based businesses can serve a wide variety of needs. For those people looking for a good entry into business ownership, there are many advantages to starting a home-based business. While starting your own business is never easy, more and more entrepreneurs are discovering the benefits of running a business out of their homes. If you are looking to get out of the rat race and become your own boss, a home-based business may be the right decision for you.
More personal freedom. If you're used to spending hours in traffic to and from work every day, some of the most exciting advantages to starting a home-based business are your newfound freedom and the retrieval of lost time. When you can run a business out of your own home, you have those extra hours to regain control of your personal life. Plus, there are no bosses, no dress code, no set work schedule, and no office politics to maneuver. All you need is personal drive, discipline, and good time-management skills.
You get to keep the money you make. It's a simple principle: the harder you work, the more money you can make. Your earning potential is directly proportional to your performance, so you don't have to wait for a raise or a promotion. You work harder, and you produce more. You'll also save money on gas and food. Preparing lunch at home is more cost efficient and offers a nice break in your workday.
Increased opportunity. With so many corporations and industries in a slump, starting your own home-based enterprise means you can create your own income-producing opportunities. Good job prospects can be scarce in some industries, and promotional opportunities within major companies are also shrinking.
Less risky than starting a brick-and-mortar business. Running a business from home takes much less startup cash than a freestanding business or even a franchise location. And once your business is up and running, it's cheaper and easier to maintain than a separate business location.
Tax advantages of a home-based business. There are a number of tax advantages to having your home and office under one roof. You can deduct a part of your home's operating and depreciation expenses from your home as business expenses. This can be a percentage of your mortgage, property taxes, insurance, utilities, and/or the expenses of household maintenance.
More time for friends and family. This is especially important for parents of school-age children: you can see the kids off to school and on most days be home when they return. Also, if someone in your household is sick, it's easier to offer care when your office is just down the hall.
Less stress. It's less stressful to juggle the demands of work and family when you can generally set your own schedule, a big perk of working from home.
Opportunities for professional growth. Being your own boss gives you the chance to wear a lot of hats: sales director, marketing professional, strategist, business development manager, and more. This gives you insight into and experience with all the aspects of running a business, which, in turn, makes you even more marketable.
Increased productivity. Now that you no longer have to budget time and energy for commuting or a succession of useless meetings, you should have a lot more time and energy to invest in your business and make it a success.
A creative outlet. Launching your home-based can be an opportunity for you to give birth to your passions and potentially create a money-generating outlet out of your hobbies or personal interests.
Money
I know money is a big factor when someone is considering starting a home-based business, and I hate to say this, but I think it is a fair reason. We live in such a society today. Everyone wants to make more money, especially if you have children. So if you are looking for a new job to make some extra income and you want to start a business, a home-based business could work for you. You may be able to find some great deals if you are willing to take some risks.
Working From Home
Another reason for people to start a home-based business is to have the freedom to work from home, even if it's just occasionally. This can really save you money and allow you to have a work-life balance, which is important if you have children.
Location
It can be difficult to take on as much as a full-time job when you're used to working from a location that is far from your home. But as a home business owner, you can literally work from anywhere, although the area in which you do your work is most likely to be located near your home. Besides helping to flatten the curve, remote workers are happier and more productive. Mainly because you don't have to deal with exhausting commutes and can work when you're most productive.
Co-working Spaces. Perhaps the most popular option from remote workers. After all, co-working spaces not only provide a dedicated workspace, they also come equipped with office amenities like printers and meeting rooms. There are also networking events, healthy snacks, and private phone booths.
Desk Rentals. If co-working spaces are out of your price range, you might want to go with a "hot desk" option. Usually, this is when you need to work somewhere else for a day or two. Why? Maybe your internet is down, there's construction on your street, or you've been procrastinating and a deadline is rapidly approaching.
Coffee Shop. Outside of co-working spaces, coffee shops are the go-to spot for remote workers. It's actually easy to understand why. You get your caffeine on, grab a snack when you want one, and there's WiFi. You may even be inspired by all of the other remote workers toiling away.
Local Library. When you really need to get things done, nothing beats your local library. It's free of distractions, has WiFi, and you can check books to aid in your self-development while there. You can even print out materials, for a small cost, if you need to. And, some libraries have some unique features that can inspire you when needed.
Hotels. When she needed to write in peace and quiet, Maya Angelou rented a hotel room in her hometown. While that's an option, you could at least make use of the lobby. There's WiFi, a business center, and enough background noise for you to make calls. If someone flashes you some dirty looks though, just head over to their bar or cafe and enjoy a drink or snack.
Public Parks. There have been numerous studies that have found that natural scenery improves your mood and productivity. So, when weather permits, public parks are one of the best locations to get some work done. Another perk? You can stay there for as long as you like.
Colleges/Universities. Campuses have everything you need when you want to get work done. There are lounges, libraries, computer rooms, and coffee shops for you to set up shop at. And, you may even get a much-needed energy boost from being surrounded by enthusiastic students.
Museums. If you're a member, you'll have access to exhibits, excellent WiFi, and even free tea or coffee. Museums are also quiet. And, when you need to take a break, you can walk around and absorb all of the art and culture enveloping you — which in turn should spark your own creativity.
Restaurants. Like bars and restaurants, you can fuel up on some food and then get down to work. After the lunch rush, restaurants aren't too crowded. So, I don't think that you'll be a nuisance if you work here for an hour or two.
Bars/Microbreweries. Obviously, this isn't an excuse to drink. And, I definitely wouldn't try to work at either during happy hour. But, usually, in the afternoon, these locations are actually quiet — or have just enough background noise to keep you productive.
Bookstores. It's not uncommon for bookstores to have reading areas or cafes. Obviously, either would make a quiet and relaxing spot to work when you need to get down to brass tacks.
Grocery Stores. I know. Grocery stores aren't the sexiest of WFH alternatives. But, most modern stores have cafes or outdoor seating where you can grab a bite to eat and then sit down and get some work done.
Your House of Worship. According to Laura Vanderkam, this will only work "if you regularly show your face there for services." However, "the space might be open and fairly empty during the week." As one reader informed Laura, "I find my church parish hall is nice and quiet." In fact, that's where she goes to work when she has time between appointments.
Variety. Home-based businesses are usually a flexible arrangement in which the owner of the company can work at night or on weekends as necessary, whenever they want to. With your home office, you can wake up whenever you want, when the kids get up for school, or whenever the cat needs to go outside and work on your home-based business without getting distracted by other household duties.
Selling Your Products
Some people who have started home-based business ventures sell products. They start by selling home decor or hand-knit items. As they go along, they begin to sell other products, but not necessarily so much as they want.
Others start a retail or wholesale business. This could involve selling other people's products or selling their own products to other people. Or it could be an online business that ships merchandise all over the world.
How To Effectively Sell Your Product Or Service
Selling is the art of matching product benefits with customer needs or desires. Sell your business's offerings by communicating the value of your product or service to your potential customers. Lead the customer through the buying decision and facilitate a satisfying transaction.
Know your product. Imagine every question a prospect might ask and arm yourself with answers, linking each product fact to a customer benefit.
Explain your offering in a sentence. Condense everything you know into a brief explanation that can grab interest and cause the prospect to think, "Hmm, this will benefit me."
Know your prospect. Visit Web sites, read company brochures, talk to mutual associates, and do any research necessary to arrive armed with prospect knowledge.
Know what message your prospect is ready to receive. Especially if yours is a new or unusual offering, you may need to help the prospect see the need before asking for the order.
Set your sales presentation goal. Often, your aim is an incremental step — to prompt the prospect to request a proposal, to schedule a meeting with a higher-level decision-maker, to arrange a demonstration, or to take some other step to move the process toward its final step.
Dress for success. The general rule is to project your own business image well while dressing at least as formally as those to whom you'll be presenting.
Are You Tired Of Scams?
How To Write Product Descriptions That Sell
Focus on your ideal buyer. When you write a product description with a huge crowd of buyers in mind, your descriptions become wishy-washy and you end up addressing no one at all. The best product descriptions address your target audience directly and personally. You ask and answer questions as if you're having a conversation with them. You choose the words your ideal buyer uses. You use the word you.
Entice with benefits. When we sell our own products, we get excited about individual product features and specifications. We live and breathe our company, our website, and our products. The problem is our potential buyers are not as interested in mundane features and specs. They want to know what's in it for them—how it will address their biggest pain points. That's why you need to highlight the benefits of each feature.
Avoid yeah, yeah phrases. When we're stuck for words and don't know what else to add to our product description, we often add something bland like "excellent product quality". That's a yeah, yeah phrase. As soon as a potential buyer reads excellent product quality he thinks, yeah, yeah, of course; that's what everyone says. Ever heard someone describe their product quality as average, not-so-good, or even bad?
You become less persuasive when your potential buyer reads your product description and starts saying yeah, yeah to themselves. To avoid this reaction be as specific as possible. Zappos, for instance, doesn't describe the quality of a pair of shoes as excellent. Instead, they describe each technical detail plus its benefit.
Appeal to your reader's imagination. Scientific research has proven that if people hold a product in their hands, their desire to own it increases. You're selling online, so your web visitors can't hold your products. Large, crystal clear pictures or videos can help, but there's also a copywriting trick to increase desire: let your reader imagine what it would be like to own your product.
Tempt with social proof. When your web visitors are unsure about which product to purchase, they look for suggestions on what to buy. They're often swayed to buy a product with the highest number of positive reviews. But there are other ways to sneak social proof into your product descriptions.
A compelling product description will always pay you back. Share your knowledge about your product. Tell stories and explain even the tiniest details. Make an effort not to be boring and instead delight your web visitors with seductive descriptions. Most of all, write with enthusiasm because your passion for your products is contagious.
Service-Based Businesses
People want to help others. After all, people are our best resources, and helping others in need is always a good investment. So if you are an honest and reliable individual who is willing to offer help, your prospects for a home-based business are great.
Self-Storage. Self-storage is a big opportunity as people move around more, rent small spaces in expensive cities, buy condos, downsize or accumulate more items. Home-based businesses with lots of machinery or tools, such as skilled trades, also need self-storage.
Cycling Businesses. Biking is catching on in the U.S. Commuting via bike has increased 47 percent in the whole country and 80 percent in major cities since 2000. Cycling is an $81 billion-dollar-a-year industry in the U.S.
Senior Care. Employment of personal care and home health workers is expected to grow by 41 percent until 2026, according to the Bureau of Labor Statistics. This is largely thanks to an ageing population that prefers to stay at home and avoid hospitals or nursing homes.
Software Development. Opportunities for employment for software developers are expected to increase 24 percent through 2026, according to the Bureau of Labor Statistics. This is faster than the overall average for all occupations.
Vacation Rentals. This service-based business opportunity doesn't involve investing in real estate. Instead, you manage other people's vacation properties. Owners may not have time or interest in advertising on social media, managing online listings, cleaning and dealing with guests.
Trade-related businesses You may have a relative or friend in a far-off country, and even your relatives abroad, who are looking for a way to make money back home. Whether it's a part-time job to pay for their school fees, or an opportunity to import goods from overseas, they are already thinking of ways to help you make money.
Retail-based businesses. People spend so much time in supermarkets. They want to save time and avoid unnecessary hassles when it comes to choosing fruits and veggies for the family.
Product-Based Businesses
A product-based business is a type of business that sells actual physical products. For example:
Clothes,
Machines,
Boxes,
Tools etc.
Product-based business involves manufacturing and selling products in the market. It requires a lot of hard work and dedication for starting up a product-based business. Many home-based business owners develop products which their community will purchase. These entrepreneurs would enjoy increased sales from home and online.
When selling a product, businesses will want to highlight specific features and display the item in-store or online for customers to view. In some cases, customers can touch or manipulate the product before purchase, or they may have the opportunity to see it being used in a demonstration via sales teams or online videos.
Products are designed to meet the needs of the customer, but cannot always be customized if there are certain requirements. If a customer isn't satisfied with a product, they can easily return it or exchange it for a different one. With products, it's easier for a customer to determine its value and whether or not their purchase was worth the money they spent. Customers can rate a product online, and prospective customers can use the ratings to determine whether they want to buy the product.
The challenge for product businesses is keeping up with product demand and finding room to store inventory. Running out of inventory can result in bad customer reviews and dissatisfaction, so it's important to track the manufacturing process, the number of items you have and what customers are buying so you always have enough of each product.
A few examples of a product-based business include:
Consumer products (hygiene products, clothing, appliances, etc.).
Raw materials (metals, timber, minerals, etc.).
Agricultural products (wheat, corn, animal products, etc.).
Technology products (phones, cameras, laptops, etc.).
Conclusion
The reasons why people start home-based businesses are varied. To start a successful home-based business, you need to have the following attributes:
Search a multitude of home-based business ideas with your friends and relatives. Get to know what they do and see how they do it. Then look for a project or an opportunity that you feel you can excel in and keep your research going. As you become familiar with all the tasks involved in running a business, get started on your home-based business venture.
I trust you enjoyed this article about Why You Should Start A Home-Based Business Today. Would you please stay tuned for more articles to come? Take care!
JeannetteZ
Your Opinion Is Important To Me
Thoughts? Ideas? Questions? I would love to hear from you. Please leave me your questions, experiences, remarks, and suggestions about Why You Should Start A Home-Based Business Today in the comments below. You can also contact me by email at Jeannette@WorkFromAnywhereInTheWorld.com.
Want to Learn How to Build Your Own Home-Based Online Business & Start Making Money Online From Your Comfortable Couch?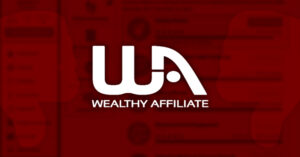 You may also enjoy the following articles:
How To Start A Home-Based Business Online
8 Healthy Work Habits For A More Productive Day
9 Best Health Habits For Working From Home
18 Best Headsets For Working From Home
11 Best Careers For Working From Home
Best Printers For Working From Home