Social Media Advertising: Reaching Your Target Audience Fast And Easy
How Can You Determine Your Social Media Target Audience?
Gather information about your present clients and social media followers.
Before beginning this activity, be sure to assess the present status of your social media presence and existing audience. Determine your consumers' demographics, such as age, gender, and location, by asking them what they do, where they reside, and how much money they make (the latter one is crucial!)
You should learn about their hobbies and the issues they are most likely to discuss. If your particular target market isn't immediately evident – for example, if you offer a large range of items – this process will be more difficult. In this case, investigate the types of customers who have previously bought from you.
It's recommended to employ ready-made analytical tools to collect all of the relevant data in one spot if you want to get to know your ideal target audience.
Google Analytics is one of the greatest and most popular tools since it enables you to track your social media traffic and hence identify these individuals.
If a variety of consumers have purchased anything from your website or shop, it's possible that there isn't a single group that represents your primary target demographic, but rather numerous groups with comparable demands. In this instance, you should go further into those consumers' profiles to see if any similar themes might steer you in the proper route.
Pay Attention To Discussions Regarding Your Company And Industry
You may use social listening to find out what your target audience is talking about. Consider expensive things (such as Ferraris) or the sorts of activities your target demographic attends (such as music festivals if you're targeting Millennials with plenty of cash).
Similarly, if certain issues come up often, they might be useful clues to help you along your route. If any of your prospective customers are fans of a specific musician, for example, you can explore asking them to collaborate.
Without social monitoring, getting this kind of response would take a long time, if it was even feasible at all. There are several programs on the market that can notify you when your brand is mentioned on the internet. Real-time monitoring enables you to keep track of all remarks and respond immediately whenever anything unusual occurs.
Social media monitoring may provide you with a lot of information about your communication channels and target audience. When you're targeting a certain demographic on social media, it's critical to keep track of what they're talking about and what messages they're sharing.
You can better target your target demographic with marketing campaigns if you have the correct tools in place. Understanding your target audience can help you be more effective on social media. By identifying and connecting with your target audience on social media, you can boost brand recognition, develop trust and loyalty, and drive sales. You risk losing significant time and money if you do not do research before engaging with your prospective audiences.
Find Out Which Social Media Platforms Your Target Audience Utilizes
On social media, your target audience may favour one or more sites over others. That's why it's crucial to find out which platforms are popular among the individuals you're trying to reach; doing so will help you figure out where to engage them online and which channels you should drop for the time being.
Spending time investigating which platforms your target audience prefers enables you to save time that would otherwise be spent accumulating followers and increasing interaction levels on platforms that are outmoded or irrelevant to your target audience.
So learn about your potential consumers' likes and dislikes, as well as how active they are on various social media platforms (e.g. Twitter vs Facebook). However, having a strong presence across multiple channels might help you expand your reach – just don't waste time and effort on things that aren't going to pay off.
Influencers Should Not Be Overlooked!
Influencer marketing has grown in popularity in recent years due to its high return on investment (return on investment). These agreements, if done right, may help you not only raise brand recognition but also attract new consumers and expand your target audience on social media.
Influencers may be targeted in a variety of ways: some businesses want to cooperate with influencers by developing original content, while others just want to create connections and share one other's posts. All of these activities provide value and help to achieve the article's main goal of grabbing your target audience.
Recognize What Your Target Audience Expects From Your Social Media Platforms
It's critical to reach out to an audience on social media who will value your business. It doesn't necessarily have to be about selling to them; it might just be about giving assistance, answering concerns, or even providing amusement in the form of photographs and videos that they can share with their friends.
Knowing what kind of material your audience is most likely to interact with can help you send only relevant postings, resulting in more followers. If you decide to use social media to target a certain demographic, make sure that someone from your company is in charge of tracking outcomes on a regular basis. If a campaign does not perform as planned, changes may be changed swiftly before too much harm is done.
Knowing why individuals use various platforms allows you to figure out where they spend the most of their time and then target certain groups on social media appropriately. This will not only make your material more relevant but will also boost engagement.
Every action is significant, whether your audience shares your content or visits your website via links placed online. There are no boundaries to what you can accomplish with excellent social media campaigns for specific target groups if you have good targeting abilities.
Define The Main Advantages Of Your Goods Or Services
Defining what your goods or services are capable of achieving for people is one of the finest strategies to target your ideal audience on social media. Many companies concentrate entirely on the attributes of their goods or services, rather than demonstrating how they might assist and, more crucially, benefit their target customer.
You increase demand for your brand by highlighting why someone should purchase from you rather than a competition. As a result, sales will increase, repeat business will increase, and your social media target group will return for more!
Are You Tired Of Scams?
How Do You Use Social Media To Reach Your Target Audience?
Ad targeting and lookalike audiences
With Facebook's Lookalike Audiences, you may target a specific demographic on social media (or Custom Audiences for Instagram). These are folks who share your top customers' interests, which means their lookalikes are more likely to buy from you as well.
Targeting individuals based on their interests and behaviour rather than simply their page likes, for example, is an excellent usage of this strategy. Similarly, ad targeting works. This sort of application allows you to target someone who has visited a website but hasn't bought anything yet at a later date without having to do any additional effort.
You may utilize Facebook Ads Manager to find individuals who would be a good match for your target market. This may be any demographic, such as a certain age group, gender, or even geographic area. You may then directly target that precise demographic on social media.
It's tempting to believe that merely looking for a specific demographic on social media will take you to them. However, understanding how individuals utilize certain social networks is critical in order to attain the greatest outcomes.
Because Instagram is primarily an image-based platform, postings featuring photographs and videos are more likely to engage target audiences. Facebook, on the other hand, has an algorithm that adjusts visibility based on a variety of criteria, including who is seeing your page and how people engage with your business.
To Increase Reach, Split Your Sponsored And Organic Content Into Two Groups
Optimizing organic reach by testing what sort of content works best for each target group is one of the finest methods to target viewers on social media. You can check which articles are generating the most likes, comments, and shares by utilizing Kontentino's statistics and reporting.
You may then make minor adjustments to future updates to increase exposure! Effective ad targeting in social media marketing requires a thorough grasp of the kind of material target groups like as well as information on how they use the site in question.
The ideal strategy to reach your target audience on social media is to use a mix of sponsored and organic messages that have been well evaluated before being broadly distributed across various platforms. This guarantees that you receive more bang for your money (and who doesn't want to maximize their return on investment?)
Instead of depending primarily on paid advertising, an influencer marketing approach may effectively reach all demographics via word-of-mouth referrals. You won't need to target these groups as aggressively since they usually already know who they want to see in their feeds.
When Necessary, Repeat Audience Research
Don't be scared to attempt new things with your target market; something could work out better than you planned. There's nothing worse than quitting up – keep in mind that there are several target groups, and what doesn't work for one may work for another.
Try new things, but keep in mind that it's always important to evaluate your social media study into the demographics of your target market so you don't spend time and money on something that may or may not work today. Because your target audience has the potential to vary over time, you'll almost certainly need to undertake ongoing research.
Diversify Your Material
There are many different sorts of material that can be utilized across multiple social networks, so it's crucial to understand not just what kind of postings perform best on each channel, but also which formats your target audience prefers. Finally, you will be effective in reaching out to your target audience if your content is compelling enough.
Properly Capture Your Target Audience
Capturing your target audience on social media isn't difficult provided you understand how to do it correctly. Determine your target audience first, then look for methods to contact them. You can design an effective marketing plan to connect with your target audience if you learn how to do so, and you can utilize it frequently to great success.
The ideal way for marketers that know who their target audience is is to use social media as a platform to reach them. Marketers may use SEO and other internet marketing methods since they are unsure where they may reach their target audience.
They go on to better approaches to reach their target audience after they have a deeper understanding of who they are. One of the most successful methods to contact your target audience is via social media advertising.
On Facebook alone, there are over a billion users. The number of people using Twitter, Google+, Instagram, and other social media platforms is rapidly increasing.
People are more tempted to use mobile devices because they allow them to remain connected to their social network accounts while on the road. It would be difficult to locate an internet user who does not have a profile on one of the major social media platforms.
Around 20% of the world's population utilizes social media on a regular basis. At least a portion of your target audience is likely to be present. As a result, social targeting will make your work a whole lot simpler.
All you have to do is concentrate on particular social networks and you'll be able to connect with the individuals you want in no time. The social media websites have also added several tools that make social media advertising more simple for you, providing you even more reasons to participate.
Placing Facebook Ads
Facebook is the social media equivalent of Google. It is by far the most popular social media platform. In fact, none of the other major social networks can even come close to challenging its supremacy, which seems to be set to last at least for the foreseeable future.
To get to the point, Facebook is used by over a billion individuals, the majority of whom use it on a daily basis. As a result, Facebook advertisements may be used to promote your company. With 400 to 600 million unique visitors every day, you may expect at least a few thousand people to view your advertising on a daily basis.
Of course, you must ensure that the advertising is optimized so that people who are interested in what you have to offer can discover them easily. This is the secret to increasing your Facebook click-through rate. Including keywords in your ad content is one of the most efficient strategies to optimize your advertising.
To identify the ideal keywords for your Facebook PPC campaign, utilize Semrush. Your advertising will be more relevant and include high-value keywords, making it simpler for you to improve them. This is the key to getting as many people to view them on a regular basis as possible.
Targeted advertising has a higher conversion rate since the individuals who click on them are more likely to be interested in your company. You don't simply acquire difficult-to-capture leads at random.
Targeting By Demographics
Demographic targeting is another excellent technique to quickly and easily contact your target audience. Demographics are a set of characteristics that a group of people share. The most typically cited demographic when talking about social media networks is age.
You should have a good notion of how old your target clients are. Only then will you be able to build adverts that they will respond to. Otherwise, they are unlikely to ever look at your adverts again. The beauty of social media advertising is that you can target whatever demographic you want, including race, age, gender, region, and so on.
The large range of choices offers you a lot of freedom and allows you to better target your consumers. Rather than just posting your advertising on social networking sites and hoping that someone will click on them, you can have more control and actively influence your target audience to notice and respond to your ads.
Pages And Groups
Knowing your Facebook target audience, or any other social media audience for that matter necessitates also knowing their interests. Most social media networks, as you may know, include groups or pages devoted to a certain activity or interest. You must understand which groups and sites your target clients are most likely to join.
More individuals may click on your advertising and become customers if you place them in certain groups or share information there. The shared interests of your target audience will need some investigation. However, once you notice an increase in your Facebook CTR, the work you put in will be well worth it.
As a result, using social media websites to reach your target audience is another efficient strategy. The possibilities for utilizing social media advertising to promote your brand are almost endless. You're squandering a chance to take your company to the next level if you don't take advantage of it.
I trust you enjoyed this article on Social Media Advertising: Reaching Your Target Audience Fast And Easy. Would you please stay tuned for more articles to come? Take care!
JeannetteZ
Want to Learn How to Build Your Own Home-Based Online Business & Start Making Money Online From Your Comfortable Couch?
Try Wealthy Affiliate!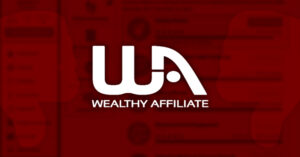 Your Opinion Is Important To Me
Thoughts? Ideas? Questions? I would love to hear from you. Please leave me your questions, experiences, remarks, and suggestions about Social Media Advertising: Reaching Your Target Audience Fast And Easy, in the comments below. You can also contact me by email at Jeannette@WorkFromAnywhereInTheWorld.com.
You may also enjoy the following articles:
Wealthy Affiliate Review – Scam or Legit? The Truth Exposed
How To Make Money On Instagram
How To Refinance Your Home Mortgage
How To Build An Awesome One-Page Website