Risks Of Making Money Online
Risks Of Making Money Online
In other respects, though, the chances for generating money on the internet are similar to how individuals have tried to make money on society's outskirts for generations.
Consider the following scenario: Many English and Irish immigrants (mainly males) left their homeland in the nineteenth century to establish new lives in New Zealand, drawn not just by the gold mines but also by the wealth of opportunities in sectors such as lumber, wool, and seal hunting.
"Here — where the social disabilities, the exclusive caste, the overstrained competition, and the stereotyped conventionalism of the Old World have not yet taken root — there is a clear field for men of talent, skill, and energy to climb the social ladder and to attain a degree of wealth and social elevation that is only possible to the favoured few in other countries," historian Michael King writes in The Penguin History of New Zealand.
Isn't that mindset — the optimism, the trust in meritocracy — the reasoning that draws people to the internet? Of course, not everyone who travelled to New Zealand in search of gold got wealthy. The gold mines grew overcrowded, the seals were overhunted, and a chance that appeared like free money became fiercely competitive in a short period.
On the internet, the same may be said. Consider online gambling services like DraftKings and FanDuel, which both offer new customers $500 for a "risk-free" initial wager.
It seems simple at first, but your money is repaid as site credit, incentivizing you to keep gambling against individuals who are likely to have more money, experience, and fewer morals than you.
They wouldn't need to give you $500 to get you in if it was truly that simple to generate money on the internet via gambling sites.
I'm sure I don't have to tell you that sports betting is a terrible method to generate consistent money online. However, this encapsulates a wide range of concepts for making money on the internet: They always begin with a simple victory or a burst of excitement to get you in but quickly become more tough and competitive.
So, how can you know whether your money-making concept is anything more than a fad? To begin, keep in mind that a concept is not the same as a company. You must be able to clearly explain how to proceed from the first to the final step (presumably generating revenue or passive income).
It's a basic statement, but it bears repeating: If you really want to earn money on the internet, you must first understand how you will make money on the internet.
1. Establishing Yourself As An Instagram Influencer
As a social influencer, you may earn money online once again. You don't even need a million Instagram followers to do this: Many marketers want to optimize their spending by distributing it among micro-influencers (those with less than 10,000 followers, and in some cases as little as 1,000), who typically have a smaller but more devoted following than bigger-named celebrities.
Rakuten Marketing polled 719 marketers in the United States, Australia, the United Kingdom, France, and Germany, and discovered that respondents spent 40% of their influencer expenditure on micro-influencers (compared to just 28 percent for celebrity influencers).
You'd believe there's a lot of money to be earned online just on the statistics alone. In 2019, Influencer Marketing Hub predicted that $6.5 billion will be spent on influencer marketing, based on 4.4 million Instagram posts with hashtags like #spon, #ad, or #brandname, indicating that they were influencer advertisements.
According to the same survey, just 11% of influencers are now completely compliant with regulatory rules, implying that there are likely much more than 4.4 million sponsored posts.
That may seem to be a large amount, however, consider the following: According to Hootsuite, 500 million people use Instagram Stories every day, and 1 billion people use Instagram every month.
According to a 2016 Reuters story, Instagram users publish approximately 95 million photographs and videos every day – that's over 34 billion Instagram posts in a year, and that figure has only increased since 2016. Only roughly 0.01 percent of Instagram posts are genuinely sponsored, according to those calculations (4.4 million ad posts, 34 billion total posts).
Even if you make it into the top 1% of Instagram users, there's no assurance you'll be able to make a consistent living from your posts: According to Emarketer, each Instagram post only earns $507 on average for influencers with 30,000 to 500,000 followers.
A post costs roughly $100 for nano influencers (with 500 to 5,000 followers). There are other methods to generate money online if you need to achieve the top 99.99th percentile in your career simply to earn $100.
2. Getting Involved In Multilevel Marketing (MLMs)
Even if you don't know what MLMs are, you've probably definitely seen instances of them on your social media feeds. You could have a relative who uses social media to promote Avon or Tupperware — or an old acquaintance who sends you a private message urging you to try some "wonderful" new product.
Darlena Chenha summarizes how we commonly encounter multi-level marketing organizations in our everyday lives in an Atlantic piece titled "Beware of Selling Yoga Pants on Facebook." "Those being sold typically view multilevel marketing as a pyramid scheme or a scam," she says, "while those selling feel the business concept is a simple method to make additional money from home."
The following is how it works: 'Consultants,' or salespeople for a direct-sales organization, find new recruits to sell things online, and they earn a portion of their recruits' sales in addition to their own. Those recruiters, in turn, sign up additional online retailers in order to receive a portion of their sales, and so on.
Entrepreneurs' know-how using the resources of a well-known company can help you generate money: It is for this reason that we produced the Franchise 500 list. However, there is a significant difference between building a new Planet Fitness store and becoming a LuLaRoe distributor: A smart franchise venture should pay off, however, an MLM is unlikely to do so.
3. Trading On A Daily Basis
The Securities and Exchange Commission of the United States defines day trading as follows: "Throughout the day, day traders purchase and sell stocks quickly in the hopes that their stocks will continue to rise or decrease in value for the seconds to minutes that they control the stock, enabling them to lock in fast gains…
While day trading is not illegal or immoral, it is very dangerous. Most ordinary investors lack the financial resources, time, or temperament to earn money while also enduring the severe losses that day trading might entail."
Day trading, like the other items in this list, may be used to generate money online. In fact, Entrepreneur writer Tim Sykes claims that while in college, he earned over a million dollars selling penny stocks using this strategy. Day trading, on the other hand, isn't simply a side job that pays well.
The SEC warns anyone who is thinking about becoming a day trader that it is a very demanding and costly full-time profession. You must be prepared to incur serious financial losses and possibly rely extensively on borrowing money if assurances of quick gains are made.
Day trading is an excellent example of an internet money-making concept that seems to be amazing but isn't feasible. Consider this: if day trading were genuinely a good idea and if it were possible to learn to time the stock market, everyone would be doing it.
Warren Buffett and other brilliant investors may transform billions into trillions in a couple of weeks. However, it is not how Buffett advises investors to invest. Instead, he claims that investing has just two rules: never lose money and never forget the first rule.
What Are Some Viable Options For Making Money Online?
There are many better ways than attempting to become an influencer, joining an MLM, or day trading if you want to use the internet to supplement your income. R.L. Adams, an entrepreneur contributor, outlined a few ways to make money online, including:
Taking use of the gig economy. Postmates, Uber, and Lyft are examples of apps that give extra earning options that did not exist even a few years ago.
Making use of current websites. Craigslist may be used in a variety of ways, including posting ads for sublets, offering services, and more. You can also leverage your abilities to generate money online by signing up for gig economy sites like Upwork.
You're going to sell your belongings. You don't have to purchase $5,000 worth of stuff from an MLM to start building a stock of items to sell. You most likely already have items you don't want, and others will as well. Consider what you can live without, as Marie Kondo suggests.
If you already have a company, you may generate additional money in a number of ways by using the internet. You may start promoting on social media (including enlisting the help of influencers) or publish a book that can serve as both a product and a lead generator.
You may create a website to promote your work or provide a series of lessons in your field. Whatever method you choose to optimize your online income-generating potential, keep in mind that a penny saved is a cent gained, and the greatest way to "make" money online could just be to avoid losing it.
Many tourists are turning to peer-to-peer short-term rental services like Airbnb as an alternative. Some tourists want to feel at home when they're away from home. Others are seeking lodging that can accommodate big parties in one location.
Many people prefer short-term peer-to-peer rentals over traditional hotel rooms because they are less expensive. If you're considering joining the trend and renting out a room—or maybe your whole home—what here you should know first.
How To Make An Airbnb Listing
You determine when and how much to charge for your space. It's free to list, and you may accept or reject prospective visitors at your leisure. Consider the going rate in your region by looking at rival listings before deciding on pricing.
Cleaning, increased electricity bills, taxes, and Airbnb's host fee, which is 3% for payment processing, are all factors to consider while hosting. Airbnb charges a 6 percent to 12 percent booking fee to your visitors.
Make sure you're familiar with Airbnb's hosting guidelines for listing accuracy, guest communication, meeting reservation obligations, cleaning your space for each visitor, and offering basic utilities like soap and toilet paper.
To picture your room in the greatest possible light, you'll want to clean and tidy it first. If you're an active host in most places, Airbnb will even send a professional photographer to picture your room for free.
Consider what makes your location special when describing it, and write as if you were explaining it to an out-of-town visitor. Is public transportation accessible from your location? Is it close to good restaurants, nightlife, and cultural events?
Wireless internet, a fully supplied kitchen, cable television, and an outside terrace are some of the luxuries you may provide. Your listing will appear on Airbnb's website, and you can also advertise it on social media or on your own website.
Are You Tired Of Scams?
Taxes And Legalities
You may need to get authorization before advertising your property on Airbnb. Check the regulations of the homeowners' association or co-op that governs your property to see whether you're permitted to host.
If you live in a rental, you'll want to acquire your landlord's approval first. Airbnb recommends including a rider in your contract with any of these companies that expressly address Airbnb hosting.
Furthermore, your municipality may need a business license, and any revenue you generate may be subject to local taxes. You may be required to pay a transitory occupancy tax, which is the same tax that applies to hotels.
This tax is frequently passed on to hotel guests: You may remember that the last time you stayed someplace, a 12 percent surcharge was applied to your bill. Many cities' restrictions may be found on Airbnb's website.
On Airbnb revenue, you'll owe federal taxes, which will be notified to you and the IRS on form 1099. However, by deducting business expenditures like cleaning fees and insurance, you may be able to lower your taxable Airbnb revenue.
Personal Protection
You're generally not in danger of physical assault if you rent out your house while you're not there. However, anything of significant emotional or financial significance should be kept in a secure location.
Items like your wedding gown, Grandpa's gold watch, picture albums, emergency cash, and tax returns are all things you'll want to keep safe. Allowing visitors to take your belongings or your identity is a bad idea.
If you're renting out a portion of your property while still living there, things become a little more complicated. You can keep a closer check on your belongings (though it's still a good idea to keep them secure), but you're physically exposed if your visitor turns out to be harmful.
Running criminal background checks on visitors before they book or check-in is unrealistic; you can do some basic online investigation, but it's not a foolproof procedure.
Previous host reviews may provide confidence, and you can always refuse or cancel a reservation, but Airbnb may levy fees in certain situations. You may also only accept bookings from those who have completed Airbnb's Verified ID procedure.
By uploading a legitimate government-issued ID and linking a Facebook, Google+, or LinkedIn account to an Airbnb account, both hosts and guests may have Airbnb verify their identity.
Home Security On Airbnb
Airbnb also offers hosts safety instructions to help them make their houses safer. If plain human decency isn't enough to motivate you to make your home safe for visitors, consider that reducing guest safety threats lowers your chance of being sued by a visitor who is wounded on your property.
Guests may also give you lower ratings if you don't take basic safety measures like installing smoke and carbon monoxide detectors and removing or pointing out any trip or fall dangers. If you've been exceptionally sloppy, Airbnb may refuse to allow you to continue hosting.
Liability And Insurance
Let's speak about insurance while we're on the subject of responsibility. In 29 countries, including the United States, the United Kingdom, and Canada, Airbnb's host guarantee gives up to $1 million in insurance coverage for property damage.
The insurance provided by Airbnb is not a replacement for homeowner's or renter's insurance, and it does not cover theft or personal responsibility.
Consult your homeowner's or renter's insurance carrier to ensure that your coverage covers your property, belongings, and liabilities when renting out your space on Airbnb. If you need more coverage, umbrella insurance may be the answer.
Airbnb provides liability insurance to hosts in the United States. It covers up to $1 million per event and is secondary to any other insurance that would cover the incident, such as your homeowner's policy or your landlord's policy.
Like every insurance policy, Airbnb's liability insurance includes terms and limits, so read the small print carefully if you want to know precisely what's covered and what isn't.
The Airbnb host guarantee does not cover wear and tear, but you may charge a security deposit to cover any potential damage.
6 It's critical to examine your property after each visitor leaves since you'll have no way of identifying who caused the damage and won't be able to submit a claim if you don't. You'll want to photograph any damage and prove the damaged property "before" worth.
Before making a claim, Airbnb requests that hosts attempt to settle any issues with guests directly. You must first make a police complaint before filing an Airbnb claim for more than $300. Hosts only have 14 days to make a claim, or until the next guest checks in, whichever comes first.
"Airbnb allows you to get a refundable security deposit, which I do for each visitor," says Deb Glassman, who has been renting out her Venice, California, house on Airbnb for four years.
"In the few instances that I've had to collect the security deposit due to small difficulties, Airbnb has always stood by me 100 percent." She also mentions that remaining in the studio at the rear of her property while renting it out seems to be an instant turn-off for prospective partygoers.
I trust you enjoyed this article on the Risks Of Making Money Online. Would you please stay tuned for more articles to come? Take care!
JeannetteZ
Want to Learn How to Build Your Own Home-Based Online Business & Start Making Money Online From Your Comfortable Couch?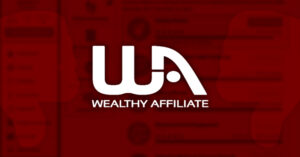 Your Opinion Is Important To Me
Thoughts? Ideas? Questions? I would love to hear from you. Please leave me your questions, experiences, remarks, and suggestions about the Risks Of Making Money Online, in the comments below. You can also contact me by email at Jeannette@WorkFromAnywhereInTheWorld.com.
You may also enjoy the following articles:
Benefits Of Making Money Online
How To Set Your Own Money Rules
Everything You Need To Know About Financial Health
Best Ways To Improve Your Social Skills