All You Need To Know About Email Blasts
What Is An Email Blast, And How Does It Work?
An email blast is a single email message sent to a complete email list, a big part of an email list, or multiple email lists. These emails are sent to most people on your mailing list, ensuring that your email blasts reach many people.
Broadcast emails, mass emails, bulk emails, e-blasts, and email campaigns are all used to describe email blasts. The word 'email campaigns' is often used to avoid the aggressive tone associated with the term 'email blast.'
The majority of email blasts are used to disseminate promotional information and newsletters. Email blasts are the most dependable and effective means of communication for informing all of your subscribers about special deals.
An email blast is a kind of mass marketing email that distributes the same material to a vast number of people at the same time. Email blasts may be used for various purposes, including conveying promotions, delivering newsletters, and promoting new items. In most cases, email blasts do not allow recipients to respond, although they may contain links that allow subscribers to interact with a corporation.
A bulk email that isn't individualized or part of a bigger, more structured marketing campaign is referred to as an email blast by some marketers. They compare an email blast to an email campaign, in which the organization sends out a series of emails to specific groups of its audience.
On the other hand, the distinctions between the two phrases become insignificant if a business employs an email blast correctly. An email blast may be a beneficial business tool if it considers customers' requirements and fulfills a specific marketing goal.
Email Blasts Have A Lot Of Advantages
1. Marketing At A Low Cost
One of the most cost-effective marketing tools available is email blasts. If you build it yourself, you may design and send your email blast for little to no money. Email blasts allow you to reach thousands of prospective consumers with a cheap expenditure, even if you engage a marketing company.
2. Flexibility
Alternative marketing strategies are often slower and less flexible than email blasts. An email may be written and sent out within hours if your company runs a promotion. Email blasts allow you to quickly notify your consumers if an unexpected incident or change happens. Business owners who don't want to devote a lot of time to marketing may easily outsource email blasts and focus on other elements of their company.
3. Stronger Customer Connections
Email blasts that are well-planned remind clients of your brand and how it may help them. Purchases of specific items and services might be inconsistent. As a result, using email blasts to stay in touch with your audience benefits your business.
Many families, for example, only utilize a travel agency once a year. Suppose the travel agency, on the other hand, sends out email blasts with beneficial travel ideas or interesting vacation-related material regularly. In that case, customers may look forward to the next chance to employ the agency's services.
4. Information For Consumers
Tools and software for email blasts may give you valuable information about your customers. You control your emails' CTR (click-through rate) and open rate.
A greater CTR and open rate might suggest that your readers thought your email was exciting and worth their time. You profit from leveraging the consumer information you acquire to generate more compelling content in the future as you compare responses from many email blasts.
Are Email Blasts A Thing Of The Past?
Although email blasts are a terrific way to get a word out to a big group of people, some believe them antiquated. Because email blasts are mass emails sent to everyone regardless of their preferences, priorities, or requirements, this is the case.
Blast emails may sometimes be completely irrelevant and unhelpful to the receivers. Because of the same reason, email recipients may disregard your message, flag it as spam, or even unsubscribe from your mailing list.
When Is The Best Time To Send An Email Blast?
You should send an email blast when you have helpful, relevant, and meaningful content to share with your audience. Here are some examples of why an email blast might be useful:
When you know who you're talking to, you can: It's critical that your email blasts go to people who want to hear from you, not those who aren't acquainted with your company, product, or mission. Send an email blast only if you're convinced that it will help your brand get traction among receivers who are interested in your message.
When making an announcement: If the change affects a large portion of your audience, email blasts may assist you in making essential updates. A gym, for example, might profit from sending an email blast to announce a change in its operating hours, but it should avoid doing so if it wishes to advertise a time change for a single exercise class.
People often subscribe to email lists when distributing material because they appreciate a company's or individual's expertise. An email blast may confirm your brand's worth if you can deliver high-quality, helpful information readers will love.
Are You Tired Of Scams?
When promoting a limited-time deal: An email blast may be effective when promoting a limited-time offer. Your audience will most certainly appreciate you telling them of a chance, and you will likely make substantially more money as the offer becomes more well-known.
The Main Reasons Why People Dislike Email Blasts
1. Unsegmented
Without segmentation, email blasts often utilize the entire mailing list. Your email subscribers are likely to be diverse, with varying interest levels in various items or services.
2. Untargeted
The email blasts give out an identical message to everyone, regardless of their unique interests, previous encounters, or requirements. After getting such unwelcome emails, users often unsubscribe from your mailing list.
3. Not Personalized
Everyone enjoys receiving a message that is tailored to them specifically. Email blasts that aren't personalized are often labelled as spam.
4. Unexpected
Unlike action-based emails, broadcast emails are unexpected, which might lead to a natural resistance from the receivers.
Many new marketing tactics are accessible now, compared to 10 or 15 years ago, such as social media, pay-per-click advertising, etc. None, however, is as effective as email. Is email blast dead to answer the question? NO. Email remains the most dependable mode of communication on the planet. Better methods to execute an email blast using modern technologies will offer you more significant results.
Step-By-Step Instructions For Sending An Email Blast "The Right Way"
Marketers from both large and small businesses continue to use email blasts for advertising product launches, special deals, and other events. And the end product is fantastic. That's because they're correctly using email blasts. If you are not a professional marketer, you may still execute an email blast by following the instructions below.
Step 1: Select The Most Effective Email Blast Service
To begin, you'll need a reliable email marketing agency to send out an email blast. You may construct a mailing list, segment it, and send mass emails using an email marketing provider.
There are a plethora of email marketing options available. The most popular firms are Constant Contact, SendinBlue, Drip, and ConvertKit. All of the aforementioned email marketing services have been tried and tested, and we feel they are excellent at what they do. Constant Contact, on the other hand, is our top pick since it gives the greatest value.
Constant Contact is the most straightforward email blast program to use. It includes hundreds of pre-made email templates to help you get started fast. You can choose a template and then tweak it using their drag-and-drop editor. It provides basic email collection options and automation tools that send / trigger emails depending on user activities. It also allows you to segment your list and deliver customized email marketing.
Go to Constant Contact's website and register for a new account. Constant Contact provides a 60-day free trial membership, so you can get started immediately (No credit cards required). After that, you'll be able to manage your email lists and subscribers and send email blasts from your Constant Contact dashboard. SendinBlue, which provides a free email marketing strategy, is another option.
Step 2: Build An Email List
Simply said, an email list is a collection of email addresses to which you may send emails. It's similar to having a contact book with all your subscribers' and potential customers' email addresses. In Constant Contact, go to the 'Contacts' menu at the top and then to the Email Lists option in the sidebar to establish an email list.
You'll now see the 'General Interest' email list, which is the default. Click the 'Enter a new list' option to create a new email list.' Then, give your email list a name and click the Add List button. After you've created your email list, the following step is to add contacts to it.
Click the Add Contacts option to add contacts to your new email list. Constant Contact, as seen in the picture above, allows you to add contacts in various methods. You may input in a contact, import from Gmail, Outlook, and other applications, or upload from a file.
Step 3: Create Email List Segments
The next step is to segment your email list after you have it. The most important part of a good email blast is email segmentation. Email segmentation divides your email subscribers into smaller groups or segments to deliver highly targeted emails.
Gender, age, geographic region, hobbies, purchasing history, contact activity, and other factors may all be used to segment your email subscribers. For example, a bookstore may develop distinct parts and send different emails to students of art, physics, and math.
Email segmentation is a critical activity that must be completed with a specific aim in mind. You must be sure about the subscribers who will be featured in a section. See this tutorial for more information on better methods to segment your email list. Go to the 'Contacts' menu and click on the Segments link to create segments in Constant Contact. After that, choose to Create Segment from the drop-down menu.
Step 4: Create A Targeted Email Campaign
The next step is to construct a targeted email campaign or an email blast based on the segments you've created. Depending on your email marketing software, you can construct an email campaign in various ways. Go to the 'Campaigns' tab in Constant Contact and click the Create button to start an email campaign.
After that, you may choose the Email option. Following that, you'll see hundreds of ready-to-use email templates. You may either preview the templates one by one or search for a template by typing in your keywords. The email campaign builder page will then appear. First, give your campaign a name.
To access your email settings, click the space above your template. After that, you must change the subject line of your email. You may also include the subscriber's name in the subject line of your email. Select 'Personalize' from the drop-down menu.
After that, you may include your first name or contact information in the subject line. To address users whose names are not accessible, you may use a generic term such as Customer, User, or Friend. After that, press the 'Insert' button.
You'll see some content enclosed in large brackets in your topic line. After that, change from Name (business or organization name) and From Email Address fields in your email preheader, then click the Save button.
The next step is to personalize the body of your email. To modify or alter any part of the email, just point and click on it. Build pieces and layouts may also be dragged and dropped from the left sidebar.
You may verify and preview your email after the design is finished. If everything seems fine, click the 'Continue' button in the upper right corner. You'll see email send (blasting) choices on the following screen. From email lists or segments, you may choose recipients. You may launch your email campaign right now or schedule it for later in the right sidebar.
Step 5: Evaluate The Results And Make Improvements To Email Deliverability
Sending an email campaign does not indicate you've completed your task. After you've sent out your email blast, you'll want to track your results and see how your receivers respond.
Email metrics are built-in to top email marketing programs like Constant Contact. To see the statistics for your email campaign, go to the 'Reporting' tab at the top. You can also see the results of specific email campaigns by clicking on them.
The email open rate, total emails sent, bounces, and successful delivery will all be shown. Click rate, did not open, unsubscribes, and designated spam metrics will all be included in the reports. Email deliverability is the most challenging aspect of email blasting. Your emails are frequently not sent or routed to the spam folder.
Examples Of The Best Email Campaigns
Broadcast Emails (Email blasts) and Triggered Emails are the two most common forms of emails used for marketing. Triggered emails are automatic emails delivered to users in response to their actions. For example, once a person subscribes to your list, you may send a triggered welcome email.
Email blasts are distinct in that you will personally develop campaigns and send them out to a vast group of people all at once.
Email blasting is done in the hopes of reaching every subscriber on a list or segment with a single message. It implies you can't send a welcome email to your entire email list of clients who have previously bought anything.
As a result, email blasts should only be used for specified causes. Here are some of the most effective email blast examples:
1. Limited-Time Offer
If you're having a flash sale, you may send out mass emails to all of your subscribers in bulk. Here are some examples of subject lines for a flash sale email blast:
[FLASH SALE] Fashion Shoes 40%-60% off!
[FINAL CHANCE] Today is the last day of our 40%-60% off deal!
2. Webinars And Other Event Information
You may send bulk emails to your users if you provide online training and webinars. Here are some examples of email subject lines for an event announcement email blast:
LIVE Training: 10 Steps to Creating a Winning Email Campaign
Join us LIVE for a FREE marketing session tomorrow at 5 p.m.
3. Brand-New Items
When you introduce a new product, you may send an email blast. It's ideal for dividing your list between existing clients and new subscribers so you may send them various marketing.
4. Newsletters
The most prevalent sort of broadcast email is a newsletter. News organizations, magazine websites, blogs, and businesses and non-profit organizations send out newsletters to keep their readers updated on the latest developments.
Conclusion
Email marketing is still an excellent and economical way to reach all or part of your email list subscribers. With the help of an email blast, you can inform them about a limited sale, upcoming webinars, new products or a newsletter.
I trust you enjoyed this article about All You Need To Know About Email Blasts. Would you please stay tuned for more articles to come? Take care!
JeannetteZ
Want to Learn How to Build Your Own Home-Based Online Business & Start Making Money Online From Your Comfortable Couch?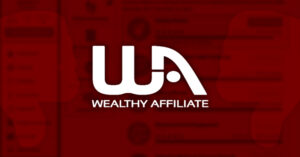 Your Opinion Is Important To Me
Thoughts? Ideas? Questions? I would love to hear from you. Please leave me your questions, experiences, remarks, and suggestions about All You Need To Know About Email Blasts in the comments below. You can also contact me by email at Jeannette@WorkFromAnywhereInTheWorld.com.
Disclosure
This post may contain affiliate links. I earn from qualifying purchases as an Amazon Associate and other affiliate programs. Read my full affiliate disclosure.
You may also enjoy the following articles:
Wealthy Affiliate Review – Scam or Legit? The Truth Exposed
Best Beginner-Friendly Ways To Find Freelance Jobs
Best YouTube Alternatives For Content Creators