How to Start An Online Store – Easy Step-By-Step Guide
Do you want to start your own online store? I know that building an online store can be a terrifying thought, especially when you are not techy. Well, you're not alone. After helping many users start their online store, I have decided to create the most comprehensive guide on building your online store step by step.
Overview
There are many guides and articles online which contain details about starting an online store. But most of them contain short one-sentence and very outdated instructions. When people are ready to build an online store, they don't have time to read endless details. And many times, they get stuck on a single step and cannot move ahead with their project.
I am a software developer, and for the past year and a half, I have built over 20 different web apps. Before starting any project, I always keep in mind: I know how to build a website but do I have the skill to build the entire application? To learn how to build an online store step by step, I decided to develop a feature-rich, fully functioning online store.
Why You Should Start Your Online Store
If you don't have an online store of your own and you want one, here are a few reasons why you should.
What makes your site stand out from the competition is what people buy, and what they buy has a big impact on whether your site will succeed or fail. One of the best ways to stand out is to offer unique items that people haven't seen before, whether that's a certain amount of money spent or a fancy dress code.
Having a detailed user experience is also a great start. Don't leave your customers hanging on the wrong page. Your website should be easy to navigate, make sense to a stranger and be as simple to use as possible for all the customers who visit. Even if people don't purchase, they'll appreciate your attention to detail and will keep returning. Where should I sell online? You'll also need a website address. No one wants to spend time trying to find you online.

Creating Your Brand And Marketing Plan
Your online store should be based on a product or service that will sell. You'll need to find a niche in the market, which means finding something the consumer is willing to pay for. It's a bit like creating a niche at a conference. Once you find something that people are willing to buy, you need to learn how to sell that product. The following steps will help you make a compelling case for your product or service.
Create a brand – a few simple rules will help you determine your company's identity and help you build the brand's value. These include your product's name, its logo, and its overall colour palette. Now, people will buy into the brand and associate it with your business. For instance, if you're selling eye cream, you might use a blue eye shadow as your logo.
How To Create An Elementary Online Store
This guide will show you how to build a fundamental eCommerce website using any framework and start selling your own items or services. This is the most basic guide that covers the key areas that most beginners are looking for. This guide includes what you need, to build a basic website.
Here are some of the links: Tips and tricks on making a decent website.
The main reasons I recommend this guide are:
Not everyone is a web developer.
This guide includes the most basic steps to create your website,

including creating an account with a hosting service
choosing a domain name
building your logo
purchasing your graphics
and adding content.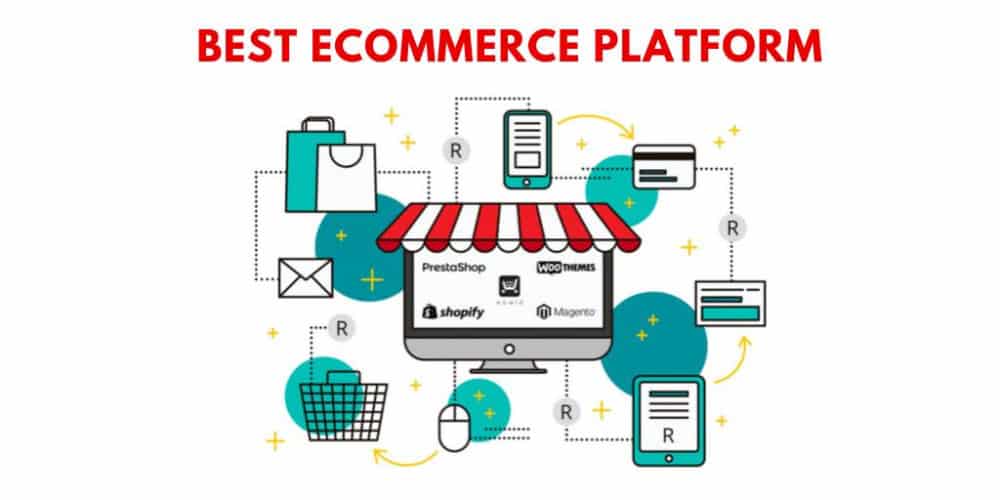 How To Choose Your Online Store Platform
There are several different ways to start an online store. If you plan on selling physical products, for example, there's a good chance that you'll want to start with a product-based eCommerce platform. This is a website that's specific to the product you want to sell. There are several different types of eCommerce platforms, including storefronts and marketplaces.
Storefronts are designed to do everything a marketplace does, but you'll need a storefront with a storefront and payment processing services to make it work. You'll also need to create an app for mobile phones to make the sale process easier. Marketplaces offer one-stop shopping. You can buy and sell whatever you'd like from the comfort of your home. You don't need to install software or hire employees to sell products.
How To Collect Data For Your Store
To generate sales, you'll need to understand what consumers want to buy from you. Collect and analyze the information you've gathered through market research, and use it to create an attractive product that will appeal to your target audience. To gather data, ask your customers to complete a survey, and create a designed survey for your audience.
Another strategy is to send out free samples to customers, which you can measure by analyzing the feedback you receive. Also, you'll need a web hosting service. It would be best if you chose a reliable, affordable, and easy-to-set-up host.
How To Set Up Your Online Store
It's tempting to open an account with a content management system (CMS) like WordPress or Joomla, but it pays to have a more solid plan in place before jumping in. Read on for a full rundown on how to get your online store up and running.
Create A Domain Name
The first step toward starting an online store is to get the domain name you'll use for it. The standard .com and .net options will do, but you can also choose something that best matches the content and tone of your site. You could, for example, name your store "NakedLounge.com" because you sell loungewear, but you could also name it "BeyondWallpaper.com" to provide more details on your company's products. Domain names are usually inexpensive, and you can get a domain name in several different extensions.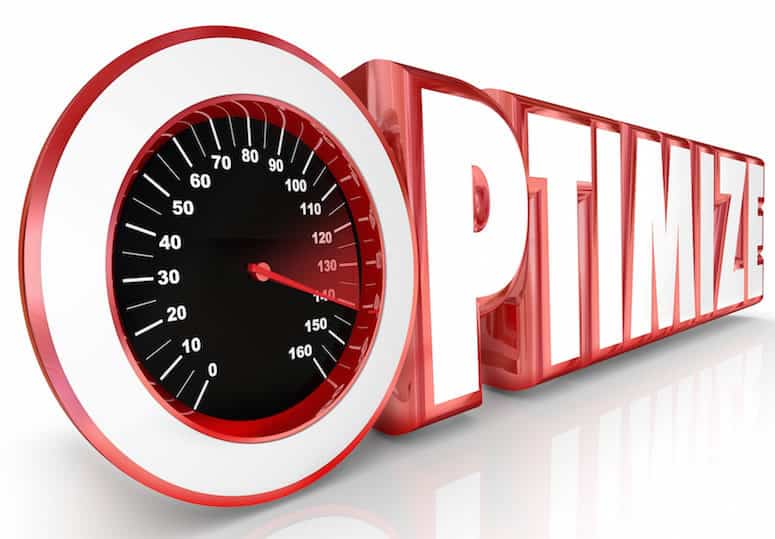 How To Optimize Your Online Store
When setting up a website, the first thing to think about is how easy it is to browse and buy products. The more cluttered and difficult your website appears the less likely a customer is to purchase from you. Think about what products you offer and what categories will make up your website. Are there clear, intuitive categories, and should they be grouped into main pages with subcategories?
Don't make it hard for the buyer to find what they're looking for. One great tip is to include an ordering process and return policy. You might have customers return items for any reason, and it's much easier to process returns if you don't require shipping costs. However, don't over-communicate. Users are busy, and you don't want to distract them with inane questions.
How To Create A Lead Magnet
This is your home base. You're going to have many sales and marketing emails to send, so making a compelling image and description for it is crucial. With a lead magnet, you'll give away a small download with an interesting offer or bonus – a free printable guide, for example.
It can be something you create or steal from other websites. It doesn't have to be long or complicated, but it should be as relevant to your site and its audience as possible.
How To Create A Welcome Email
First, you should download the templates from Shopify that you need to set up your online store. Next, you can sign up to get a free trial account or start using Shopify for free for 30 days. Then, create a welcome email asking people to create an account, pick a product from your store, and then click Sign up to complete the transaction.
Once you have a decent website up and running and a good product, you're ready to market. The key to success is to have a mobile-friendly store with a good product. However, a cluttered website will do you little good. Think about your website like a smartphone app, and keep the important info upfront. A simple landing page is better than a cluttered site. Keep your site simple and clean so that it's easy for shoppers to find.
The Storefront
The first thing you need to do is create is a storefront. For starters, the storefront is basically your online storefront. There are tons of tutorials and ebooks on starting an online store, but I wanted to go straight to the source: what I learned from building my store. After building my own storefront, I can say it was not easy, but the process was pretty simple.
I only had a few requirements, and I can easily share them with you. Your storefront should be an eCommerce website that you can run a complete online store with:
Paying customers
Sell your products
Website traffic, etc.
Your storefront should be ready to go within a few days (5-10).
The Dashboard
Here is what a user will need:
The URL of your store.
A PayPal account.
A hosting account.
An account on Go Daddy if you plan to sell physical goods.
Having A Dashboard Is Crucial For Your Success
The dashboard helps users manage all their inventory and stay on top of every step of the business. Think of the dashboard as the operating system of your store.
You can create a dashboard with one of the many available websites. I highly recommend using the WooCommerce plugin for WordPress because it is lightweight and will allow you to handle sales and the customer service part of the job. However, I recommend a few WordPress plugins that can give you an edge in creating a simple and polished dashboard.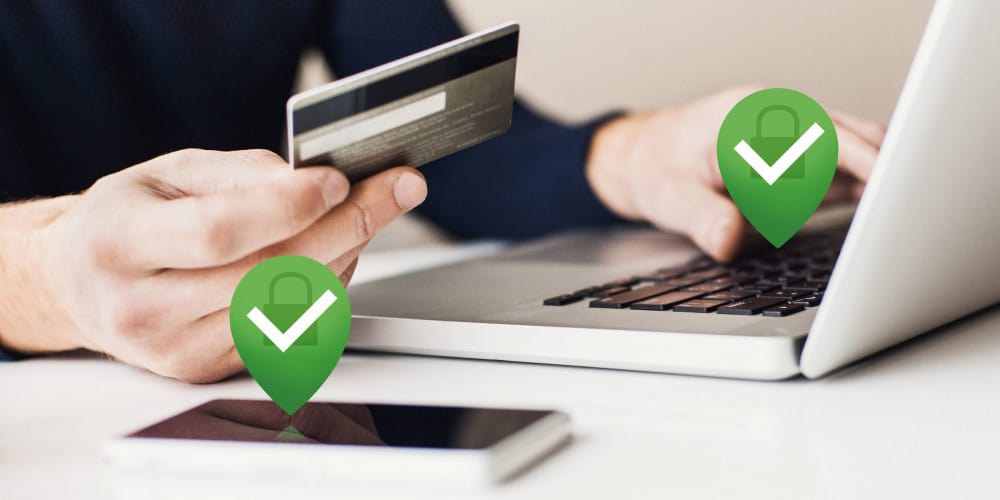 Authentication
Start by registering your own domain name and setting up the right registration information for your shop. Many users fear registering their domain name for their online shop as this may get them into trouble if anyone gets a hold of their registration information.
>>>Click here to find out how to add authentication to a Website<<<
Also, registering your domain name may require paying for it first, which may be a drag for some users looking for a quick and easy solution to start a store. You need SEO for eCommerce sites if you are planning to run an online store. The chances are high that you are interested in driving sales using SEO. If you want to grow highly organic website traffic, you are looking for SEO for eCommerce.
The Payment Gateway
You want to accept payments from customers, so you need to choose an online payment gateway such as PayPal or Stripe.
Sign Up For An Account With A Payment Gateway
To get started with accepting online payments, you need to sign up with an online payment gateway such as PayPal or Stripe. People who want to start an eCommerce store without outsourcing their back-end development can use Shopify or Big Commerce.
To sign up for an account with a payment gateway, you need to have an online store registered with your name or the name of your legal entity. Choose an eCommerce store name for your online store. Click on the "New Registration" option on the top navigation bar on your Shopify website. Enter your Shopify account information into the sign-up form: shopify.com/account.
The Shipping Processor
If you haven't created a simple shipping process for the vendors (customers) buying from your online store, you, as the website owner, would be your first point of contact. Setting up a shipping processor like Shopify's Shipping Optimizer can really help make the process of shipping simpler.
Set up some basic shipping costs (a la carte). Sort your shipping costs by shipping weight so that each item is priced appropriately. Add various shipping rates. Store the order and ship it
The Store Backend
The Store backend will be the backend on your website. This is where you will set up your store, onboard new users, credit card processing, and sales reports. Note: You can use Google Webmaster Tools for your backend with a free account. The backend will also be the place where your can list your products. I personally prefer a 4 column layout for this part.
Also, you need to create a separate MySQL database with a table for each product.
Prerequisites: If you don't already have a MySQL database server, you'll need a database host, a database user, MySQL, MariaDB, PostgreSQL or MSSQL setup.
Here are some good MySQL Hosting Services:
MySQL MySQL is the most popular database for storing files. It's a not-so-famous open-source RDBMS and is written in C.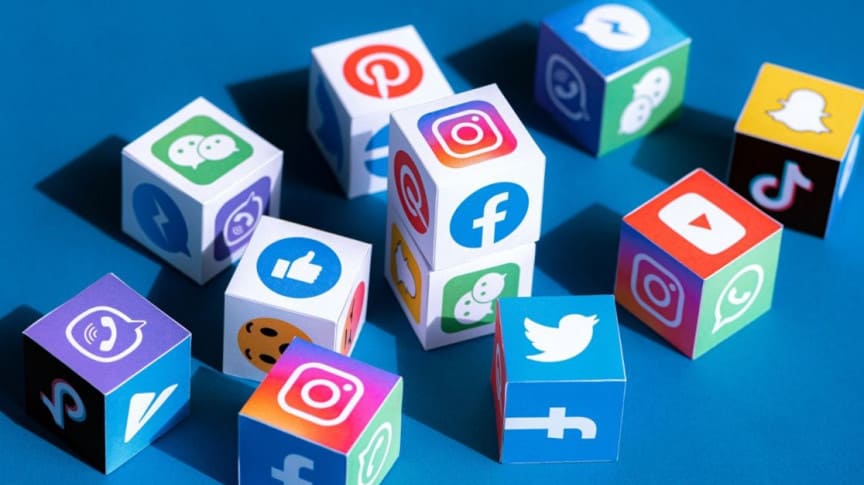 Adding Social Media
One major social media network is missing from the social media channels for selling products online, which is Facebook.
This might not be such a problem if you're looking to sell a few items or start a small community, but if you're looking to make a long-term, sustainable career out of selling online, you'll need to join or create a Facebook group for your business.
Also, be sure to follow the strategies of successful social media marketers. For example, Mikayla Swift recommends that you use Twitter to find new customers, not to sell to them: "Twitter is where you'll get real-time feedback on your product. Engage with followers, always tweet facts and sales, never sell. For more aggressive marketing, you can push your product a different way.
Conclusion
Online stores can be a wonderful source of revenue for both sellers and buyers. They allow anyone with a good idea and a computer to get a storefront, start an online store, and make money online. The key is to put in the necessary time to establish yourself as a serious player in the world of online commerce. That said, you don't have to be an expert to succeed.
Read the article above and the tips in this guide to learn the basics of online business. It'll help you get started right away and make money online.
I have spent a lot of time looking at online stores, implementing ideas and writing this article. I hope that this guide will help many of you to create your online store successfully.
Please stay tuned for more blog posts to come. Take care!
JeannetteZ
Your Opinion Is Important To Me
I would love to hear from you. Please leave me your questions, experience, remarks, and/or suggestions about starting your online store in the comments section below! You can also reach me via email at Jeannette@WorkFromAnywhereInTheWorld.com.
You might also enjoy these articles:
7 Ways You Can Use Shopify To Make Good Money Online