How To Start A Business When You Have Literally No Money
How To Start A Business When You Have Literally No Money
To start a company, you don't necessarily need a large sum of money. In reality, you may occasionally get started with very little money. (Yes!) Starting a company with little money may seem difficult at first, but it is not impossible.
It's true that you'll need more than simply excess cash flow to start and expand any firm. You'll almost certainly need partners, investors, and a strong strategy for how you'll utilize your new startup cash to expand.
When you're just starting out, though, you should start modestly. Even better, you may begin with as little as you like.
If you want to start selling your handcrafted items in a business, you may always start by selling them to friends and family. You may establish a reputation and get early feedback. Then you may sell them on the internet via a third-party website. You may then proceed to host your own website and shop. You get my drift.
If you're unsure where to begin when starting a company with no money, here are a few suggestions.
Consider What You Can Buy And Do For Free
It's simple to come up with a list of roadblocks that stand in your way of starting your company. Creating a list of opportunities that are right in front of you is frequently more difficult. If the idea of beginning a company with no money makes you nervous, take a moment to consider what you can live without right now.
What are the most important aspects of your company? When you've only polished three things for your new business, do you really need a sleek, custom-designed website?
Instead, might you create a Facebook page to advertise your local business? Or would it be more practical for you to sell your items on a platform like Etsy?
Would it make more sense for you to use Canva to create your own marketing materials? Could you barter or exchange your services, goods, or resources with someone else instead of receiving payment?
To say there is a plethora of free materials available on the internet would be an understatement. Make a list of everything you'll need for your firm, and then look for free alternatives on the internet. It may take some time, and you may need to learn some new digital skills, but you'll save money when you need it most.
Set Aside Six Months' Worth Of Spending In Your Savings Account
Taking money out of your savings account isn't ideal, to be sure. Nonetheless, it's a rather typical habit among business owners. Be honest with yourself while creating your company plan regarding how much money you'll spend and how much money you'll likely make.
Then, be honest with yourself about how long it will take you to make a profit. Typically, it takes at least six months before you see any money coming in. Set a goal of saving at least six months' worth of living costs so you can focus on your new venture.
Solicit More Donations From Your Friends And Relatives
Remember, you're not requesting assistance. You aren't asking your family and friends to back your crazy business concept. No, you've got a great idea for a company and a sound business strategy. You've dotted your i's and crossed your t's. That's why, while making your pitch, you'll look to the people closest to you.
Make use of your friends and family as a variety of resources. With them, practice your sales presentation. Inquire about comments. When you're ready to start your company, ask if they can assist with a modest loan to get it off the ground. Just make sure you receive everything in writing and that you know when you'll be able to pay them back.
You may even utilize a crowdfunding tool to urge individuals in your network to contribute.
When You Want More Funds, Apply For A Small Company Loan
Consider asking for a small company loan if you need extra funds and have been working on a tight budget. Customers seeking additional cash flow or investment money may get a variety of small business loans from banks and internet lenders. With a conventional bank, you can generally receive better terms.
Online lenders, on the other hand, are more liberal with their standards. Just keep an eye on those sky-high interest rates. Consider a company line of credit if you don't need a large lump sum loan.
In a nutshell, they're like business credit cards. They're excellent possibilities for buying things when they're required. (You may learn more about these, as well as other small business financing choices, by clicking here.)
Small Company Grants And Local Financing Options Are Good Places To Start
Grants for small companies aren't always easy to come by or to get. However, once you've got your firm up and going (no matter how tiny), you can start looking for free money in earnest. Keep in mind that most awards have certain application criteria. As long as you satisfy those requirements, you'll be in the running for a cash prize that's all yours. Begin your search in government databases, and don't forget to seek assistance from your local small business administration organization.
The fantasy is that a distant, wealthy great-aunt will give you enough money to start your own company. If she doesn't like you (or if she's a fictitious character), you'll have to be more pragmatic and consider how to start a company with no money. This brief article gives practical tips on market research, fundraising, retaining your job, and marketing for free to anybody without that wealthy, old aunt.
How To Start A Business Without Investing Any Money
There will be a lot of research before you even start looking like a company, and your vision may look a lot like your friend's spare room for a long time. That's all right. When it comes to starting a new company, it's always ideal to start small and grow from there.
Market Research
Make certain that anything you create (whether it's a service or a product) is in demand. Conduct market research using social media or search engines to learn what your target market wants.
Even if your next product is better, if you develop a lousy first product, you risk damaging your reputation. Nobody wants to be an actual Del Boy. So do market research to learn what your consumers want and who they are.
Are You Tired Of Scams?
Early On, Create A Solid Business Plan
You'll need a well-thought-out business plan to get capital from sources other than friends and family. You may write it yourself or get someone else to do it for a fee to keep expenses down. Potential investors will be able to observe how you predict your business's growth by focusing on the figures and being conservative with expected sales. It's pointless to start a company if it's not likely to make money in the future.
Obtain Funding
If you need money from somewhere else to operate your firm, there are a few options. The most typical way is to get a company loan from a bank. To prevent getting into a lot of debt, you should aim to reduce purchases made using this kind of credit to a minimum.
Don't put everything on a credit card at once; instead, strive to fund your spending with your company's income. Crowdfunding sites like Kickstarter and CrowdFunder are good places to start. These let members of the public make anonymous little payments to a product they feel will work in exchange for a reward.
You may be able to accept pre-orders via this platform as well. Look for entrepreneur startup contests like The Pitch and the Responsible Business Awards.
Recognize The Benefits Of Your Service
A service-oriented firm is simple to start and inexpensive to operate. You may simply raise finances if you offer a service that you know people need. These monies may subsequently be used to produce cash flow for a product-based secondary company. Consider eBay trading, stock photography sales, personal training, cleaning, flyering, and teaching.
Barter Your Way Through Life
It's tough to start a company without a laptop or access to the internet. As a result, bartering for a laptop or other services you want but cannot afford may be essential. It's also worth noting that some startup contests give the chance to win technology that might help your company flourish. You might even try your luck at a prize drawer to win the tools you need.
Utilize Free Technology
When you don't have any consumers, you don't need a sophisticated personalized website. Using an online website builder like Moonfruit, Wix, or Basekit, you may promote your company for free in only a few hours. They'll also host your site on their server for free.
To save money on an internet connection, utilize the WiFi at a nearby library or a relative's home. Signing up for Google Adwords may help your website rank better in search results. Adwords is free, however, bidding for a sponsored ad costs money. Understanding how to make a website appear higher in an organic search, on the other hand, is quick and inexpensive, so it's a good option for a startup.
Free Advertising For Your Business
Tell your friends, relatives, business connections, and former coworkers about your new venture. Make use of social media to market your company without having to invest any money. Create a Twitter account, a Facebook page, and a LinkedIn profile.
You can also use Twitter for free to manage business accounts and monitor who is tweeting about you or your product in real-time. Make contact with local media to see if they can help you get some free exposure. You could even use ambush marketing to obtain a free ride from larger businesses (it's risky, but it may work for you).
Variable Costs Should Be Used Instead Of Fixed Costs
Make a link between your expenditures and your sales. Hire conference rooms by the hour and personnel by the day, for example. This means you can keep track of your expenditure and adjust expenses as needed to fit your company's needs. Sites like People Per Hour make it simple to recruit freelancers.
There are other firms that will take delivery of your inventory, handle orders, pack them, and distribute them to clients on your behalf. There are no setup costs, fixed rates, or minimum contracts with myWarehouse; you just pay for the service as you use it.
Utilize Low-Cost Services
Using websites like Vistaprint to purchase branding materials like business cards is a great way to go. Online services are often less expensive than comparable high-street firms, making them a smart method to save money. Before you buy anything, check out coupon websites to see if you can save even more money.
How To Keep Your Company Alive
Begin Small
Starting small gives you more freedom to adjust things until they're perfect, as well as a smaller danger of the firm failing.
Make A Business Out Of What You Know
At the very least, make sure you employ your talents and expertise for the initial product or service. Going into a new area might be dangerous, so you'll have to depend on outside help. Building a firm based on your own skills reduces the need for a lot of outside help and pricey business experts.
Recognize The Law
Melani Gordon, CEO of TapHunter, believes that "cheapness isn't necessarily the best" when it comes to legal and financial services. Contracts, patents, trademarks, taxes, accounting, and financial reports may all need assistance. Look for firms that can deliver a high-quality service. Quality should take precedence over cost.
Keep Your Job If You Can!
Continue to work if you are presently employed. Because starting a new company is dangerous, you should only depart when your enterprise is profitable. Working and developing a company in your leisure time is not simple, but it is possible.
So you want to start your own company but don't have much money to put up as a down payment. You're well aware that start-up finance alternatives are extremely limited; you may even have heard that just approximately 3% of persons seeking significant outside investment to establish a new firm succeed in raising the sums they need.
So, how do you go about it? Starting a firm with low funds requires a mental adjustment. We've been trained to start the search for new business prospects by asking, "Where is there a need in the market, and how can I fill that gap?" A gap might be an unmet consumer requirement or a new product that has yet to reach the market.
Then we set a goal to develop a business that would fill that need. We think about the resources we'll need to make our vision a reality, and then we go out and get them.
We create a business strategy and pitch it to prospective investors with the promise of a profit. If the financiers like us and our plan, they will give us the money we need to establish the company. Otherwise, we'll be stranded.
Examine the resources and connections over which you have control, and think about how you might put them to work swiftly and efficiently to generate a product that the market needs or desires.
You may experiment with different resource combinations to see how the market reacts to various offers and, over time, develop a product that is really useful to others. An entrepreneur's objectives evolve over time using this method, taking into consideration resources, relationships, and eventualities.
They aren't set in stone at the outset of a project, as they are with the conventional method. The metaphor of a dinner party is a good method to contrast conventional and innovative ways of venture formation. Assume you're having a casual sit-down meal with a few buddies on a Saturday evening.
You may want to spend some time thinking about who will be attending and what foods they like when preparing for this get-together. You may even phone them earlier in the week to find out what they don't eat and if they have any food preferences.
After you've collected all of this information, you'll create a menu, consult a recipe book to determine what items you'll need, make a shopping list, and go shopping. You'll bring the items home, cook them according to the recipe, and hopefully serve a tasty supper.
Another option is to get up on Saturday morning, check what you have in the fridge and freezer, think about what your friends like to eat, and prepare something for them using the items you have on hand.
Take Into Consideration Who You Know
To be really powerful, what you have must be paired with people you know. Take inventory of your interpersonal ties, map out your network of connections, and examine how your connections might help you make better use of what you have.
Sarasvathy points out that "weaving together alliances to build new markets" is one of the different methods of venture formation advocated by Sarasvathy. The design and destiny of a new enterprise are determined by relationships, especially equity partnerships.
Invest Just As Much As You Can Afford To Lose
If you start with the idea of "I am investing this money and expecting a 30% return" vs "I can afford to lose this much, so I will put it into the company and see if I can make it work," your thinking will be drastically different.
You keep flexibility in the firm and reduce stress in management if you only put in what you can afford to lose. If you're only ready to invest until you know you'll receive a precise return, there's a good chance you'll never take the plunge and start the company you've always wanted.
I trust you enjoyed this article on How To Start A Business When You Have Literally No Money. Would you please stay tuned for more articles to come? Take care!
JeannetteZ
Want to Learn How to Build Your Own Home-Based Online Business & Start Making Money Online From Your Comfortable Couch?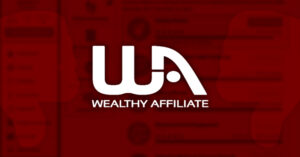 Your Opinion Is Important To Me
Thoughts? Ideas? Questions? I would love to hear from you. Please leave me your questions, experiences, remarks, and suggestions about How To Start A Business When You Have Literally No Money, in the comments below. You can also contact me by email at Jeannette@WorkFromAnywhereInTheWorld.com.
You may also enjoy the following articles:
Job Burnout – How To Spot It And Take Action
How To Choose A Financial Advisor
Combining Your Finances After Marriage – The Ultimate Guide
Everything You Need To Know About The Hedonic Treadmill
How To Market A Product In 12 Easy Steps
How To Write A Great Cover Letter