How To Make Money As An Artist
How To Make Money As An Artist
Have you ever asked yourself if there is such a thing as doing what you love and making money at the same time? The answer is yes. As an artist, there are many avenues that you can explore to monetize your talent, allow yourself to be your own boss and spend your days doing what you love.
Picture this: Waking up every morning without dreading the day ahead because you are in charge of your day and what you do with it. You can make yourself a cup of coffee and work on a few commissions for paying customers while listening to the soothing sounds of nature or punk rock (whatever you prefer). It sounds tempting, doesn't it? I don't think there's a person who would turn it down. But is it that easy?
Given the current global pandemic, many art galleries and exhibits have not been operating at full capacity and some have been closed or have restricted access. As the protocols worldwide are slowly being relaxed, the art community has not fully returned to normalcy. To make up for this, artists have been exploring many online and remote avenues to sell their art and there are methods that are expected to remain viable even when the pandemic is no more.
If you're a creative of some sort (which I'm guessing so), you might have wondered — is it possible to do what you love and be successful at the same time? Determining how to make money as an artist for a living can be difficult. According to a recent LinkedIn survey, for 34% of professionals, the leading factor in a dream job is happiness, but only 22% of us are lucky to work on our dream jobs. If you are an artist who succeeded in turning your favorite occupation into a paid job, you are one of the few who made their dream come true!
Money should not rule our lives but be a tool to help us reach our long-term goals. Wouldn't you agree? Many artists would. They'd rather spend their time honing their skills instead of wondering how to make money as an artist. But cash is king. It's popular to assume that making money with art doesn't always assure financial stability.
But if you've heard of artists making more than millions, then you know there is enough money for everyone out there. Making money as an artist would require you to go beyond just selling your art. At this point, you should be branching out and creating multiple streams of income for yourself.
Being a successful freelance artist or business creative appears easy on social media, but can feel challenging in a market full of talent. It is, however, possible to make money as an artist online. It doesn't matter if you are an illustrator, calligrapher, graphic designer, or photographer. We are going to cover everything you need to know about how to make money as an artist, online. Turning your dream into cash is possible.
How do you make money as an artist? Many people who aren't artists wonder this, and many seasoned artists wonder the same thing! Of course, artists know that to make money, you must sell work. But there are other methods of making money that you may not be aware of.
A Career As An Artist
These are the skills you need to become an artist:
Enthusiasm for painting or sketching in any form
A commitment to a visual approach
A keen interest in personal expression
Curiosity, imagination, and creativity
Problem-solving skills
Ability to motivate oneself
Flexibility and adaptability
Self-discipline
Ability to focus and complete an objective
Dedication and willingness to take on tasks and challenges
Taking the leap and starting out as an artist can be a bit nerve-wracking. You'll have to pay rent, but you'll also be able to produce quality artwork. And if you stick to your artistic passions, you can thrive in many different creative professions including technical design, advertising, or even video games.
Considering how many people have the desire to be an artist, it can be challenging to find a steady source of income. First of all, art is just a hobby and a passion. The least appreciated talent is the one that pays the least. Just because you do the same work over and over again doesn't mean you can count on it for your livelihood.
Fortunately, most artists have two, if not three sources of income, depending on the complexity of their work. Many of my colleagues use their visual arts skills to create a career in professional photography. Photographer Ansel Adams sold his stunning prints as far away as Germany and Italy and earned a significant amount of money.
Sell Your Original Paintings And Copies (Prints) Online
It has been noted that artwork sells best online (GoogleArt) and you can start a gallery in just two clicks. The fastest way to sell art online is to create a web page and post it on a website like Aweber. In this case, we will be creating a gallery on a WordPress platform (the easiest) and customizing the theme as we want.
WordPress is the most popular online platform for creating websites and for online galleries. It also has a more versatile gallery function, where you can sell individual pieces or whole collections. To create a custom gallery, choose the Widgets option in WordPress and install the Contact widget on your site. This widget enables you to create and manage galleries, invitations, contacts and purchases all in one place.
There's a slew of websites that allow you to sell your art online such as Art Valet, Art Revolution, Etsy, ThinkArtworks, and 1BlackDot. On these sites, you can put your art up for sale and get paid for it! There are also some sites that also allow you to sell prints (but not originals), such as Alibris, Society6, Westbow, and Beyond the Frame.
Additionally, on Artnet and Art.com you can sell art through galleries! The way you sell your art depends on which website you use. According to eBay, the general rule of thumb is to only sell the art you have made from your own personal experience. You don't need to collect great illustrations or photographs to sell your art as long as the pictures match the aesthetic you're going for.
Sell Paintings At Art Exhibitions
Selling art at art exhibitions or gallery exhibits requires a different approach than selling your art on the internet. At an art exhibition, it is essential to market and promotes your art so that it gets noticed. From watching artists at the front desk to photographing art pieces, promotion is the name of the game! Here are some tips for selling art at exhibitions:
Choose the right places to sell your art. For example, your local art gallery or art sales at art fairs or smaller events.
Reach out to galleries before an exhibition so they know who you are, what your work is about, and what you are bringing to the exhibition.
Write an artist profile for your business card with a bio and links to your website, social media, and more.
Present compelling exhibition material.
One way artists who have not had time to sell their paintings can increase the prices is by exhibiting them at exhibitions. Many galleries open their doors to the public to show their works of art. However, most people exhibit works of art in these exhibitions out of the kindness of their hearts, or as a means to generate income.
It is obvious that most visitors who come to the exhibition are interested in the art and some of them will make a purchase after seeing the actual piece of art. However, if you already have a name for your work, it will be a breeze to get exposure to it at an exhibition.
Painting Commissioned Work
Paid commissions are a great way to have a regular income and build your portfolio. You can do it by selling your painting, graphic art or even custom embroidery items. Your clients may be very wealthy or you can choose to sell to restaurants or stores that sell your art as a background for their menus, displays, or decor. You can also try to sell art at local craft markets, artist-run galleries, or online at Etsy.com, The Fine Art Trade Association, FineArtSurplus.com, Popsike.com, and other sites.
If you've been asked to do a portrait or figure painting for a loved one, do some research and see if there's a theme that fits their personality. Everyone has a unique look and style, so take some time to familiarize yourself with what's trending in that niche. Depending on what the client needs, you can choose a certain size or motif that you can try to master.
With a sketchbook, you can get familiar with your subject's face and clothing, and try to capture the feeling you get while interacting with them. If you are trying to market your talent, get some advice from your friends and neighbours or reach out to a local art school.
Conducting Offline Workshops With Artists
When it comes to the art community, there are several reasons why art might not be selling (or even if it is selling, is it profitable for you?) depending on your genre of choice. For instance, I see many galleries telling me that they do not sell art in the sense that they are not getting paid (at least not by choice).
Also, when it comes to making money as an artist, in a nation with one of the highest jobless rates, most companies may not be looking for a freelance artist as a consultant or to implement their own ideas. But there are some opportunities that will allow you to not only make money as an artist but also earn something great at the same time.
Nowadays, artworks sold online typically include a service component, and online workshops are a great way to add a service component to your art career. Artists are paid to teach their skills and other artists get access to them at no extra charge. Many in the online art community have gained a good amount of exposure through online workshops. There is no doubt that the online workshops you conduct improve your ability to introduce yourself and your work in new online art communities.
Creating And Launching Online Drawing Courses
Earlier this year, I launched a program where I'm teaching basic drawing techniques on my website, Drawing for Creatives. At first, I was nervous about how to price the course. I didn't want to take away from the course's educational value by charging a huge fee. To keep the course affordable, I decided to use a discount code.
When people applied for the course, they had to enter the code "COUCH ART" and if they successfully completed the course, I'd send them the free drawings/paper used in the course. As soon as I launched, I noticed a huge rush of people signing up for my course. After all, there was an exciting new opportunity in front of them — learning free and easy drawing lessons. They could do what they wanted with the drawings as they saw fit.
As an illustrator and cartoonist, I created, taught, and launched two online drawing courses called Drawing Like Art with Vincent van Gogh, and Drawing a Fan Page for Cool Comic Characters. The courses were a big hit with professionals from all around the world.
The courses are hosted on STEAMLabs.com and the website receives over 60,000 visitors per month. I'm lucky to be able to teach online, but that is not the case with all aspiring artists. Many artists struggle to find places to teach their skills because the jobs simply don't exist or they don't have enough skills or the skills are not in demand. Fortunately for many aspiring artists, there are a number of ways to teach your skills online. The best way to get started is to start by launching an online drawing course.
Creator Of Video Content On Popular Platforms
"If you love making content, this job is for you!" With over 120 million followers, Instagram's most famous star turned artist, Selena Gomez is well on her way to becoming a millionaire. Selena's millions came at the very right moment. Instagram had a hard time creating a business-ready layout for videos. When they had to introduce monetization, they knew it was time to get the most valuable part of the business — the client.
Selena made her entire music career online. She uploaded covers to YouTube in 2009, and the rest is history. Her audience started to grow slowly, and she started to release music videos on social media. Instagram turned into a massive platform for her to express herself. Once Selena became more well-known, other artists started doing the same thing.
Prajna Films is one such artist who makes a living out of their passion. Their work encompasses many genres and every one of the content creators is like a celebrity in the real world. They upload original videos, reality shows and documentaries. In some cases, Prajna films even launched their own social media platforms so that the creators could have an exclusive space to create the content they wish.
Become An Influencer On Social Media
In today's hyper-connected world, social media has become a major component in the buying process. There are millions of influencers out there and brands and businesses are reaching out to them by paying them for their opinions. If you have something to share, you might be willing to monetize this skill and make some cash.
The most popular platforms are Instagram, Facebook, Twitter and Youtube. Even if you're not a writer, you can help other writers by becoming an online editor. You could be a guest contributor on popular blogs or guest writer for high-profile magazines. Popular sites to find editorial work are HowStuffWorks and Quartz.
Social media has proved to be a very effective way to generate income for artists. You can use it to expand your reach and connect with new people. For example, my background is in business, while my passion is an illustration and visual storytelling.
I'm an illustrator by profession and started creating art when I realized that I could combine my business experience and creative talents to create meaningful works. I started working as an online Illustrator with the name mitekpho. I quickly realized that being an illustrator on social media can be very lucrative. After the beta phase, I decided to invest in my business as an online illustrator, creating illustrations for clients.
Make Money As A Freelance Illustrator
If you are proficient in 2-D art, 2-D animation, digital illustration, motion graphics, graphic design, or film production and you are interested in turning it into a creative income stream, you are at the right place. Let's assume that your art skills fall under the categories of 2D art and animation and you can meet those standards, but your experience is in more 3-D design.
If so, you are still in the ballpark and can make it happen if you have the proper motivation. Most of the freelance illustrators who I've known love their work and I can attest to the fact that most of them never wanted to give it up. Why? Their interest lies in doing something they love while also earning an income.
There are plenty of freelance illustrators and graphic designers with specialties that range from simple designs to computer and engineering graphic work. Once your art is ready, all you have to do is put it up on a freelance site and go to work.
Teaching Art Online Or Face-To-Face
There are many teaching-related jobs available, with at least a dozen courses offered on Udemy that can change your life forever. What makes these courses attractive is the idea of making money while you teach. Let's say you want to make $80/hour from teaching a course of 10 hours.
Using that price as a starting point, you can invest at least a few hundred dollars into the platform (each course costs $89) and gain a little bit of visibility on it before you start selling courses to other students. Because you have built trust in the system and a following of followers, the platform offers incentives to users that do well on their courses. Those are called "Golden Teacher Bucks", a special virtual currency that is awarded for participating in courses and working to improve the structure.
Applying For Grants And Competitions
Chances are, you already applied for many grant applications and many people have read and failed or succeeded based on the results. Grants and competitions are available for all ages of artists, but when you apply for them, you might feel overwhelmed because the competition is very fierce. Sell more art pieces, and use this technique in conjunction with other creative marketing techniques.
Conclusion
The well-being of humans remains at the forefront of mankind's concerns. Working on your passion is very rewarding and one day you might realize that your passion led you to a career that you love. The steps outlined in this article will help you achieve that dream!
Do you have a similar dream to work as an artist but not as a full-time professional? If so, the first step is to look for those opportunities that are worthwhile for your interests and expertise. If you don't have much money, you might need to look into part-time jobs at local museums or galleries that offer internships and summer programs, local galleries and artists spaces that hire students in the summer or charge less or even offer free admission, or schools and libraries that hire volunteers for gallery work.
I trust you enjoyed this article on How To Make Money As An Artist. Would you please stay tuned for more articles to come? Take care!
JeannetteZ
Want to Learn How to Build Your Own Home-Based Online Business & Start Making Money Online From Your Comfortable Couch?
Try Wealthy Affiliate!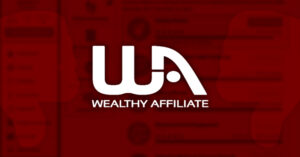 Your Opinion Is Important To Me
Thoughts? Ideas? Questions? I would love to hear from you. Please leave me your questions, experiences, remarks, and suggestions about How To Make Money As An Artist, in the comments below. You can also contact me by email at Jeannette@WorkFromAnywhereInTheWorld.com.
You may also enjoy the following articles:
How To Become A Consultant In 2022
All You Should Know About Stocks And Bonds
How To Make Money As A Kid In 2022
How To Start Investing In Stocks – A Beginner's Guide