How To Get YouTube Subscribers For Free
How To Get YouTube Subscribers For Free
Do you know that people watch 1 billion hours of content daily on YouTube? That works out to 8.4 minutes per person per day.
Marketers can't afford to disregard the video marketing channel, given its massive popularity. Nonetheless, along with such widespread acclaim comes intense rivalry. There is a never-ending supply of videos on the platform; how do you stand out from the crowd?
Increase Your YouTube Views And Subscribers With These Tips
Everyone here has been guilty of losing track of time while watching endless cat videos. No need to feel guilty about anything!
What marketers need to know is how to divert people's attention away from these viral videos of cats so that they can increase the number of people who view their own videos on YouTube.
This article aspires to give you just that because if you've taken the time to invest in video, you not only want a return, you need a return!
It's time to get strategic about expanding your channel's subscriber base. Following these 12 steps will help you rapidly increase your YouTube subscriber count.
1. Organize And Streamline Your Channel On YouTube
Cleaning up the loose ends is necessary before we can get to the meat of the matter. You may believe that everything your company does is perfect, but considering that you are not Beyoncé, your audience may not share your opinion. I know this is a bitter pill to swallow, but occasionally it's helpful to put yourself in the position of a stranger.
2. Raise The Number Of YouTube Viewers
When you take a good, long look at your YouTube channel and assess its contents, you may decide that some of the older videos should be removed because they are either no longer relevant or were poorly made. This association with your brand will turn off potential customers and make them distrust your business from the start. Remove it from your system and forget about it forever.
I now move on to my next piece of advice…
3. Make And Share Only The Most Engaging Material
This advice may seem obvious, but it's easy to feel like you can get away with posting mediocre content on YouTube because of all the other content already there. No, you can't do that! Making content head and shoulders above the competition is the only way to attract and retain a large audience.
Pre-production planning is the key to achieving this goal. Several advantages over rival businesses are listed below.
4. Explore Your Options
Take notes on the most interesting parts of videos from other industries and your competitors. Do not simply duplicate what others are doing; instead, think of novel approaches that will yield even better results. As an illustration, The Story of Sarah and Juan is my favorite commercial on YouTube, and if I were in the gum business, I'd probably take a cue or two from it. Listen to it and tell me it doesn't move you to tears.
The commercial's greatest strength is its ability to stir up strong feelings. I don't understand how this is possible for your firm.
5. There Will Be A Script Ahead
On-screen, you might believe you can wing it. That said, while it is possible, it is not recommended. Your script will benefit from careful planning, a table read, revisions, another table read, and additional edits.
This process refines your script to convey the story you're trying to tell effectively. Scripting is a skill often underutilized by businesses, but it can take your videos to a whole new level when mastered.
6. Invest In High-Quality Machinery For A Recording Studio At Your Facility
Where can I find the "right" tools? How much money do you have? For the second part of your question, the answer is yes! Surprisingly, the camera isn't the most vital tool in your arsenal. Why? These days, the iPhone's camera can compete with those found on much more expensive devices.
You should have a basic background, studio lights, and a tripod if you plan on shooting in your own home. True, depending on the video, you may also need props and audio equipment, but mastering the fundamentals and setting up a reliable in-office studio will result in superior video production.
7. Establishing A Recording Studio
Wistia is here to help once again with their fantastic Guide to Building a Home Recording Studio. Check out our manual if you're also interested in instituting a video culture in your business.
Did you know that 20% of people will stop watching your video within the first 10 seconds? This is why the first few seconds are so crucial.
If you want your video to be remembered, it is best to start with its climax rather than some boring introduction. Start strong, and your audience won't want to leave.
8.  Produce High-Quality Channel Promos
Channel trailers are an excellent marketing tool for expanding an existing subscriber base on YouTube. These are exactly what they sound like: teasers that start playing whenever someone visits your YouTube channel.
This is the perfect time to increase your subscriber base if you can come up with insanely compelling content.
These previews should be brief (between 30 and 60 seconds), interesting, and, most importantly, give your site's visitors a reason to stick around.
How important are they to be funny, stunning, and deeply moving? You can count on it being useful. I can't stress enough the significance of a compelling call to action that encourages viewers to sign up for your channel.
Read this fantastic illustration by SoulPancake. The trailer is just the right length, but it also effectively evokes humorous and inspiring reactions before ending with a novel invitation to take action.
9. Keep Your Videos Under 5 Minutes In Length
It takes 30 minutes to an hour to explain your digital engineering software. What if you work in the legal field and think posting lengthy video testimonials on your channel is the only way to gain client credibility?
Although testimonials are helpful, long videos do not fare well on YouTube. Your marketing videos shouldn't be longer than 5 minutes, no matter how complicated the product is.
Why? Basically, science. The attention span of people watching videos online has been shown in study after study to be quite low. And I mean, did you totally forget that I mentioned earlier that 20% of viewers bailout in the first 10 seconds?
Research by HubSpot shows that videos on YouTube perform best when kept to a tidy and concise 2 minutes in length. In other words, re-edit those drawn-out webinars into concise, engaging chunks.
10. Ideal YouTube Video Length
The following advice is invaluable if you feel stuck and can't pare down your writing.
Do you have a collection of related videos that I could watch? Is there a weekly webinar or educational series that you host?
You should turn that collection into a playlist on YouTube. Your viewers can keep watching without having to seek out and initiate playback of the next video actively.
What makes this a plus for new sign-ups? As a result, viewers will be more engaged with your channel and see that you produce a lot of high-quality material. This will also keep your videos neat and tidy, preventing your channel from looking like a disorganized mess that drives viewers away.
In this regard, BuzzFeed Tasty excels. Visit their YouTube playlist page, where you can browse videos based on categories like "Dinner," "Vegetarian," and "One-Pot Recipes" (my personal favorite because I hate dishes).
11. Use Powerful Calls-To-Action In Your Videos
Calls to action, or CTAs, are a staple of effective marketing campaigns. Then why not put your talents to use by encouraging viewers to subscribe to your channel?
Just how does this process function? If you think adding a call-to-action (CTA) to a video is beyond your technical abilities, I have some good news: it's not! YouTube has made it simple for marketers to do so by introducing features like end screens and cards that can be inserted into videos. Permit me to elaborate on these two alternatives:
An end screen is exactly what it sounds like: a screen where a call to action will appear at the conclusion of your video. With end cards, you can promote anything from your website or crowdfunding campaign to a call to action for viewers to subscribe. There are four possible completion options presented on the final screen.
12. YouTube Closing Credits
It's even possible to have several different components on each final display screen (like in the image below). Your video must be at least 25 seconds long, and the end card can play anywhere from the 25th to the 20th. If you want more information on closing screens, click here.
13. YouTube Sample Closing Screen
You might enjoy their cards if you're not a fan of YouTube's end screens. Whether you want to promote a specific video or playlist, your channel, conduct a poll, or direct viewers to a particular URL, you can do that and more with these babies.
Only remember that for a card to appear, the user must first press the tiny "I" icon in the upper right corner of the video. If you want to find out more about YouTube cards, click here.
14. Make Individual Icons For People To Use As Thumbnails
We all do it, even though we know better, and that's why we're told not to judge a book by its cover. If you want people to watch your entire video, the thumbnail must pique their interest immediately. On the contrary, I believe the thumbnail is the single most important factor in determining whether or not a visitor will click on your video and watch it.
Using a thumbnail of a smiling human making direct eye contact is the most effective way to get people to click on your video. Why? Communication between individuals is essential to human survival. The addition of a smile is another tried-and-true method for improving your thumbnail.
15. A Sample Of A Smiling Video Clip
"Smiling is the outward manifestation of happiness and serves to begin connecting us to others," says Dr. Adrian Furnham, an organizational and applied psychologist.
16. Always Update Frequently And Regularly
I get that this isn't easy to wrap your head around at first. However, not all marketing groups constantly employ a videographer to crank out fresh clips.
Fortunately, if you followed my recommendation in tip 2 and set up a home studio, scripting and producing polished videos can become a regular part of your operations.
Are You Tired Of Scams?
Subscribers will leave if you either never update your channel or update it multiple times in a week before taking a hiatus for a month.
Anyone remotely interested in search engine optimization (SEO) will be familiar with Moz. Whiteboard Fridays is a fantastic series by Moz in which an SEO concept is explained in a weekly video.
17. Weekly Whiteboard Shows
These videos are not only extremely interesting and professionally done, but they are also reliable. In case you were wondering, Whiteboard Fridays get its name from the often-used whiteboards.
If you can establish a regular series like this, not only will you be able to keep your current subscribers, but you will also be able to draw in new ones and boost video engagement.
18. Promote Your Business On YouTube
Get ready to pull out your money because now is the time. You didn't really think I would give you all of these tips for free, did you?
Calm down, I'm not asking you to spend a lot of money, but no doubt investing in advertising for your YouTube channel will bring in more subscribers.
The internet is a competitive marketplace, so you must put some of your marketing budgets behind your channel to stand out.
YouTube offers a wide variety of ad formats to suit your needs when promoting your channel, such as:
Promotional Ads
Promoted overlays
Commercial breaks that you can skip and those that you can't
advertisements on bumpers
Advertising-supported playing cards
You can tailor your videos to specific audiences based on their interests, demographics, and location, just like you can on Facebook and Twitter.
19.  Advertise Your Channel In Related Online Groups
You should participate in and share your videos within relevant online communities, such as Twitter chats, LinkedIn groups, Reddit, and others.
Let's say you're a tax accountant who overhears a group discussing how hard it is to fill out their tax forms. Now is the time to release that informative video introducing your services, which some taxpayers may even decide to use.
20. Offer An Incentive For Viewers To Join Your Channel
Most, if not all, parents are familiar with bribery's effectiveness. Say it with me: "You eat your vegetables, and I'll let you play iPad for 10 minutes before bed." It's something I've heard my sister tell her two sons on numerous occasions.
Ironically, bribery is not a learned behaviour. It's extremely effective for grownups because it's in our very nature to appreciate gifts that don't cost anything. So, offering incentives for people to subscribe to your channel on YouTube is acceptable. It's a crazy idea, I know, but it works!
Acquire A Larger Number Of YouTube Subscribers
The following are two methods that can be used to encourage people to sign up:
One of the oldest marketing bribery tricks in the book is to host a cross-channel contest, and if done right, it can yield fantastic results. For the argument, let's say you own a bowling alley in town. Make a contest that promotes your company on Facebook and Instagram, with the rules being that participants must like your Instagram post, leave a comment, and subscribe to your YouTube channel to win a free night of food and bowling. Encourage participants to check out your YouTube channel by letting them know the link is in your Instagram bio (#linkinbio). So, there you have it. Your number of YouTube subscribers has increased dramatically overnight.
In your videos, ask viewers to subscribe to receive access to exclusive content: Working the viewers who have already landed on one of your YouTube videos is another simple way to increase subscribers. Obviously, they have some interest in your brand already; take advantage of that to get them to subscribe. Hold a contest only for subscribers: Promote a free e-book or a free month-long trial of your software as an incentive to subscribe to the video. It's important to keep your word if you want to attract new subscribers, but this strategy works well in theory.
Make Your Channel More Searchable On YouTube
Last but not least, you must ensure that your YouTube videos are optimized for search engines and YouTube's own search features.
YouTube Video Optimization Techniques
Getting your YouTube videos in good SEO shape can get a little technical, but there are some very easy wins you can do.
To improve your video's discoverability, you should give it a title that can be easily searched and incorporate a popular keyword (you can use AdWords or any other free keyword tool to do some quick keyword research and pinpoint some good terms people are searching for). Make sure your title isn't too long; 50 characters is the absolute most you should use.
Transcribing your videos is a great way to reach a wider audience and improve your search engine optimization. Video with a transcript has more text that can be indexed and will rank higher for more searches.
Don't just stuff this field with keywords; instead, write a compelling description of the video's content that makes use of your most important keywords.
Do not overlook the importance of using Meta tags to include your target keywords in your video and increase its discoverability. Check out the meta tags used by videos that have gained traction in your niche by doing a search. Avoid using too many keywords; instead, zero in on the most important ones.
Use YouTube hashtags; our guide will help you find the right ones.
Is your YouTube channel prepared to receive a flood of new subscribers? Then you need to get busy and make it happen.
Conclusion
In this post, you learned how to get subscribers for your YouTube channels for completely free. Now let's take a quick look at all methods that I've mentioned above one more time here:
A YouTube channel can gain subscribers by following these guidelines.
Take down any videos that aren't high-quality and get rid of the old ones.
If you want your videos to go viral, you must have a great script, good equipment, and keep the videos short.
Make a channel teaser that will get people hooked.
Cut your videos to no more than 5 minutes, with the first 10 seconds as a hook.
Make a binge-worthy playlist out of a series of shorter videos.
Including call-to-action, cards, and end screens in your YouTube videos will increase engagement.
Construct your own thumbnail, and try to include a happy face if you can.
Regularly release fresh video content.
Using YouTube's advertising platform, spread the word about your videos.
Ignite interest in your videos by sharing them across various online platforms.
Use contests and freebies to encourage people to sign up for your newsletter.
Apply search engine optimization (SEO) strategies to your videos to help people find them.
You'll start getting new subscribers to your channels by following the above methods, so don't waste time and increase your YouTube subscribers by taking action!
I trust you enjoyed this article on How To Get YouTube Subscribers For Free. Would you please stay tuned for more articles to come?
Take care!
JeannetteZ
Want to Learn How to Build Your Own Home-Based Online Business & Start Making Money Online From Your Comfortable Couch?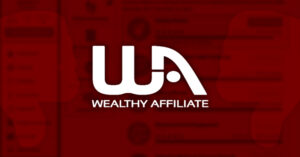 Your Opinion Is Important To Me
Thoughts? Ideas? Questions? I would love to hear from you. Please leave me your questions, experiences, remarks, and suggestions on How To Get YouTube Subscribers For Free in the comments below. You can also contact me by email at Jeannette@WorkFromAnywhereInTheWorld.com.
Disclosure
This post may contain affiliate links. I earn from qualifying purchases as an Amazon Associate and other affiliate programs. Read my full affiliate disclosure.
You may also enjoy the following articles:
Wealthy Affiliate Review – Scam or Legit? The Truth Exposed
Best Ways To Build Business Credit
How To Get Instagram Followers
How To Find A Profitable Niche For Affiliate Marketing
How To Find Topics To Write About