How To Do Keyword Research
Choosing the appropriate keywords is a critical component of writing online copy and captivating content for your company. These phrases may convey who you are, what you provide, and, therefore, the kind of clients who would be most likely to be interested in your goods and services.
Utilizing keywords in your content helps draw readers and attract potential customers. The sources of organic and paid search account for 68% of all traceable website traffic. They both depend on keywords.
You can further guarantee that any leads you get are warm by intentionally choosing keywords that connect to your product or service and provide potential customers a good reason to be interested in your company.
Better sales and conversion rates result from this. However, you must use the appropriate keywords if you want to get results. There is a reason why 71 percent of marketers select the use of strategic phrases as their top search marketing tactic. Start by doing efficient research.
Know Your Business Subjects
Understanding the many subjects and phrases connected to your organization is the first step in keyword research. From this point, you may hone the keywords you'll use to attract the right customers by connecting them to your product or service.
Start by analyzing the services and goods you provide and how they may be categorized. Consider it from the perspective of "what would a client come to me for?" as an alternative.
One example is a financial broker. Business finance, personal finance, asset management, debt management, and financial planning are a few possible topics.
Another example is a merchant of athletic equipment. Sportswear, athletic shoes, sports equipment, and home exercise equipment are just a few examples of possible topics.
If your company's proposal includes strong values, you may want to include them. An eco-friendly company, for instance, may cover sustainability or the environment. You may include as many themes as you can think of, but relevance is essential.
These subjects will serve as your content pillars or buckets or the categories into which your other keywords go in order to develop a comprehensive content strategy.
Expand On The Specifics
Once you have determined your primary subjects, you need to fill each bucket with terms and phrases that connect to the particular themes a buyer could be searching for. If we use the merchant of athletic goods as an example from before, it may resemble this.
Topical Content: Sports Shoes
Tennis shoes, football boots, golf shoes, running shoes, hiking boots, fitness shoes, and ski boots are among the footwear options.
While more specifically addressing a customer's demand, each of the keywords reflects a certain product type within the larger category of athletic shoes, as many keywords as you can by drawing inspiration from your numerous themes.
Even if two keywords have the same meaning, it could be worthwhile to utilize multiple permutations of them as you can cater to the various search methods used by consumers. Longer tail words that provide more information, such as "running shoes for ladies" or "black hiking boots," might be used to drill down even further.
Remember to concentrate exclusively on the terms that refer to your goods and services. If you can't provide someone look for that term any value, there's no sense in targeting them, and it'll probably make for a bad experience. There are resources available to aid if you're having trouble coming up with ideas, such as Answer the Public.
Support It With Facts
You need to have a list of content ideas and related keywords for your company at this point. However, you should check whether someone is utilizing such terms since it will affect your capacity to drive visitors. You need data to verify if your assumptions are correct. A keyword research tool is helpful in this situation. Fortunately, there are numerous available to assist you, with choices for every need and price range. Below is a list of some of our favourites.
SEMrush
With the help of this premium tool, you may do thorough keyword research by looking into a term's monthly search traffic, ranking difficulty, and a number of Google results. Using the Keyword Magic or similar keywords features, it may also assist you in coming up with fresh concepts. This, along with several other services, will support your SEO efforts.
Google Keyword Tool
Google's sponsored advertisements are created and tracked using Keyword Planner. However, when you create your advertisement, it will enable you to examine the popularity of various keywords to choose those that will drive the most traffic and are more likely to be noticed by your rivals.
Keywords Are Everywhere
There are both free and commercial versions of this internet browser plugin. Once you have it, you must type the term or phrase you want into Google, and data on search volumes and similar keywords will appear on the side of your screen.
Trends On Google
This free tool provides information on how often a word has been searched during a specified period, which might be any time since 2004. You may click over data points to check how many searches were gathered for a certain day, week, or month, but it doesn't provide you with a total volume as SEMrush provides.
Observing how search volumes change over time is a feature of Google Trends that the other tools mentioned do not offer. Even more, queries may be compared to determine which ones and when are most popular. This is useful for content planning since it lets you keep track of shifting search behaviour and decide whether to target a subject at a certain time.
Are You Tired Of Scams?
Google
You need go no farther than Google itself if you're seeking an easy and cost-free solution to get search data. Although you won't be able to acquire precise figures for a term's amount of searches, you will be able to see what is often searched. Two strategies exist for doing this.
Initially, using Google autofill. When you enter a question into Google's search box, recommendations based on prior searches with similar beginning letters or words will surface.
A search word may also be used to check what comes up in the "People also ask" or "Related searches" section. To confirm your study, this might help you identify new keywords to target and show what questions actual people are asking about a given subject.
Verify The Intensity And Difficulty
You must consider two elements to determine if the keywords you came up with are worthwhile: keyword difficulty and search volume. The number of times that particular query is searched each month in the form you have chosen is shown by the search volume.
Using several tools, you may also see the volumes in various nations or areas. The more times a word is entered into Google, the higher the volume of searches for that phrase. You'll be exposed to more search traffic, which might increase website traffic. According to data, 0.16 percent of the most searched-for terms are responsible for 60.67 percent of all searches.
Don't worry if the volume appears low, however; if you target the right niche and provide value, you can still get leads. An indicator of keyword difficulty measures how challenging it would be to rank for a given search query. The answer is presented as a percentage between 1 and 100, where 1% is very simple and 100% is highly tough.
This is defined by the volume and quality of the findings that are currently accessible (with websites with high domain authority more challenging to compete with).
It's doubtful that you will be able to rank in the first few pages of Google for a search volume with a very high keyword difficulty. It's critical to obtain a top place since most visitors click on the first page of results before decreasing from there.
You have a better chance of ranking on the first page if your keyword difficulty is lower. A fair volume and a low keyword difficulty must be balanced. By applying this idea to your keyword research, you should be able to find terms and phrases that will generate enough traffic while still enabling you to rank well.
Ensure Intent
Once you've decided which keywords to target, you must consider how. This entails comprehending the searchers' aim or what they want to learn. Take the phrase "factory cleaning," for example. I can see from SEMrush that it has a great search volume of 170 and low keyword difficulty.
But it's unclear what the searchers are look for. Do they want to hire factory cleaning services, or do they want to learn how to clean a factory (in which case, they would require a step-by-step manual)? It's likely to reduce my number of clicks and stop conversions if they desire one and get the other.
The easiest method to learn more about this is to enter that word into Google and see what the top-ranking results indicate. If cleaning services are mentioned the most, this indicates that this is the term's main purpose. Although it doesn't always imply that everyone will need a guide, you could experience less traffic than anticipated.
You can ensure that you are not just focusing on the relevant terms but also handling them in a manner that satisfies the searcher's requirements by taking the time to confirm search intent. Doing this can provide fantastic user experiences, rank higher, receive more hits, and raise your conversion rates.
Outperform Your Rivals
You need to have a list of relevant keywords that can drive traffic and climb the search engine results pages by this time. Now is the moment to employ them to produce content as a part of a well-planned strategy. Aim to utilize them in the proper contexts, such as blog posts that address pertinent issues or website content that is particular to a service or product.
But getting to the top of Google is not as simple as simply utilizing the perfect terms. Look at the current listings for those keywords and consider what they provide and how you might add more value.
When doing this, it's crucial to consider the typical searcher's perspective. Make sure all of their inquiries are addressed in your material and any information they could want. Additionally, you must concentrate on keeping their attention. To do this, make your arguments clear and/or use infographics and other interactive elements to make them simpler to understand.
By ensuring you satisfy customer demands while including the right keywords, you may have a much higher chance of outranking your rivals and earning the top Google places, increasing traffic to your website and conversion rates.
How Does Keyword Research Work?
Finding popular search engine queries is an essential step in keyword research. It seeks to understand user needs and assists in adjusting website content to meet those needs. The proper keyword selection and implementation may result in a noticeable boost in website traffic. Consequently, we can state that keyword research is the cornerstone of search engine optimization without exaggeration.
How Do I Research Keywords?
Your SEO approach and goals must be in line with your keyword research. Consider your website's profile before beginning your keyword research to determine its advantages and disadvantages.
It will take a varying amount of work to optimize your pages depending on the authority of your websites, the calibre of their content, and the competitive environment in your business. Keep your target audience in mind; pay attention to the benefits your website offers visitors and how to meet their search criteria.
When it comes down to it, keyword research is just a three-step procedure. You start by coming up with as many keyword suggestions as you can.
Second, eliminate any study concepts that are too absurd, pointless, or challenging to apply. The last step is to rank the remaining keywords to determine which one should be used first. The main idea remains the same – produce, filter, prioritize — but we've divided each phase into smaller ones to make the process a bit clearer to follow.
1. Make A List Of Seed Keywords
The simplest phrases that generally characterize your company are known as seed keywords. You should already be ranked for these keywords. They serve as a springboard for coming up with new keyword suggestions. Once you have a small number of seed keywords, you may utilize SEO tools to create hundreds more.
Making a list of a few phrases that best represent your goods and services is the easiest advice on how to identify seed keywords. Choose a few useful keywords for each main subject you've created for your company. Consequently, you will have a list of the most relevant keywords that will be the basis for more extensive SEO keyword research.
2. Select SEO Tools To Use
You may wonder, "How can I perform keyword research for free?" A wide variety of SEO tools are available, both free and paid, basic and advanced. But for the sake of this essay, we'll stick to a select few of the most widely used and trustworthy keyword research tools. Each of the tools has a somewhat different emphasis, and four of them are offered by search engines themselves. The fifth tool is a collection of tools that combines not one but nine various approaches to keyword research.
3. Create Your Keyword List
Competitor Analysis
Using the keyword gap tool, you can see where your rivals are outranking your website. By adding their domain (or numerous domains) and selecting the comparison parameter, you may discover which keywords your rivals do better.
If your website is still relatively young, you may use the Competitor Research feature to seek relevant domains and similar keywords. Find out how much your content overlaps with that of your rivals, and note which of their high-volume keywords you may include in your own.
Step 4: Clean Out Your Data
When you're through with the search, your Sandbox—where all of your investigated keyword items are stored automatically—will likely include hundreds of prospective keywords. Our next objective is to hone the raw keyword list and lessen the quantity of manual labour in the subsequent phases since not all of them are a suitable fit for your website.
Step 5: Sort Your Keywords By Priority
An effective method for bringing order to chaos is segmentation. Let's divide and rank your final list of keywords so they're a little bit simpler to handle and work into your SEO plan. Semantics, searcher intent, search volume, and competitiveness are constant factors in SEO segmentation.
Conclusion
A key component of any marketing plan is search engine optimization, which brings visitors to your website and warms up prospects you may later turn into paying clients. However, the basis of excellent SEO is keyword research, which helps you to identify people's inquiries about your company and value offer.
You have a much greater chance of ranking in Google and attracting visitors if you do thorough research. You may create a bank of strategic keywords that help you get the outcomes you want by learning how to do keyword research, including the tools that can be used to assist and the steps to take.
I trust you enjoyed this article about the How To Do Keyword Research. Would you please stay tuned for more articles to come? Take care!
JeannetteZ
Want to Learn How to Build Your Own Home-Based Online Business & Start Making Money Online From Your Comfortable Couch?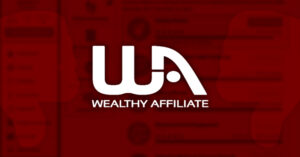 Your Opinion Is Important To Me
Thoughts? Ideas? Questions? I would love to hear from you. Please leave me your questions, experiences, remarks, and suggestions about the How To Do Keyword Research in the comments below. You can also contact me by email at Jeannette@WorkFromAnywhereInTheWorld.com.
Disclosure
This post may contain affiliate links. I earn from qualifying purchases as an Amazon Associate and other affiliate programs. Read my full affiliate disclosure.
You may also enjoy the following articles:
Wealthy Affiliate Review – Scam or Legit? The Truth Exposed
Top Affiliate Marketing Tools Every Marketer Needs
How To Pick A Profitable Blog Niche
Successful Marketing Campaigns That'll Inspire You
Biggest Challenges When Monetizing A Blog