How To Build Your Own Home Business In 9 Easy Steps

How To Build Your Own Home Business In 9 Easy Steps
Rapid technological changes in our era have made excellent opportunities for everybody to start their own home business and make money online. The world's economy is experiencing a shift to the on-demand economy of individuals. It creates opportunities for doing home online jobs and make wealth.
You can find new opportunities to build your own home business everywhere. However, most people are still thinking about the older ways and tactics, one of the problems. Having your home business and making money from home has never been easier. It doesn't make any difference in your education, age, or skills; We can show you how to make money from home. Some of the ways to make money from home online are as follows:
1) Selling Images Can Be Your Home Business
If you are a talented photographer and have good photo and video editing skills, remember that different online platforms will give you a great opportunity to earn passive income from your home. A good place for you is Shutterstock.
It is one of the biggest marketplaces where you can sell your photos and videos from your own home business and make a good sum of money if you know what you're doing. It can be considered a bridge between looking for great photos and videos on almost anything and the skilled photographers looking to sell their works.
It is a vast marketplace where you can trade good photos and videos. It was started in 2003 and is based in New York. It has been in operation for almost two decades, attracting customers from all over the world. The platform currently can be found in at least 150 countries, presenting digital imagery licenses.
Its main goal is to connect digital contributors and buyers based on an approach to successful transactions. Photographers looking to make money from their home business can upload images to the existing photo library, and then they get paid a commission when customers buy their works.
Non-photographers who can't take their own pictures can download copyright-free images from websites like Pixabay or Unsplash then upload them on Shutterstock. To make money this way, you will need to upload as many photos as possible.
2) Have A Home Business As An Affiliate Marketer
Affiliate marketing is the number one method by which most people make money online. It may be considered the easiest way if you know what you are doing. You should have the right traffic source for what you are selling.
However, it can also be tough to decide to go into affiliate marketing without enough research. Affiliate marketing is about creating a lot of profits without any effort. A quick Google search would make you believe, but the truth is a little more complex compared to that.
You can make money with affiliate marketing. You can even make money while you sleep. Affiliate marketing is done when an online retailer pays you a commission for traffic or sales created from your referrals. It's somehow the concept of classic advertising for promoting a product on your website through visual advertisements.
You need to know the basic principles of how affiliate marketing works. You recommend a product or service to your followers on your website or blog. Your followers buy the product or service through your affiliate link. You are paid a commission for the sales done using your affiliate link.
To succeed in affiliate marketing, you have to focus on membership concerning programs. After making just one sale, you'll earn passive income from that one sale that you have made through dealing with membership-based programs. Programs that we can recommend for this are either Kartra or Builderall. They offer recurring commissions because they are monthly subscription companies. They build a sales page that every business needs.
3) Starting A Blog And Make It Your Home Business
Blogging is considered one of the best ways for passive income. Since you can do affiliate marketing in your own blogs and still make money from Google AdSense through running ads in your blog. When you have your own blog, you'll have to know how to rank your content on google for free traffic. You can research the proper keywords using SEO tools like Mangool or Semrush.
Some popular ways to make money through blogging include offering online courses and workshops, affiliate marketing, writing books and eBooks, blog ads, giving lectures conferences, selling freelance services such as writing, designing, and programming, and presenting your specialty as a consultant.
It is possible to make money through online blogging in 2021. You can start your own home business with a blog as a side project. If you like writing, we cannot mention a better business. Blogging is a good way to get your content noticed and an excellent way to connect with people worldwide.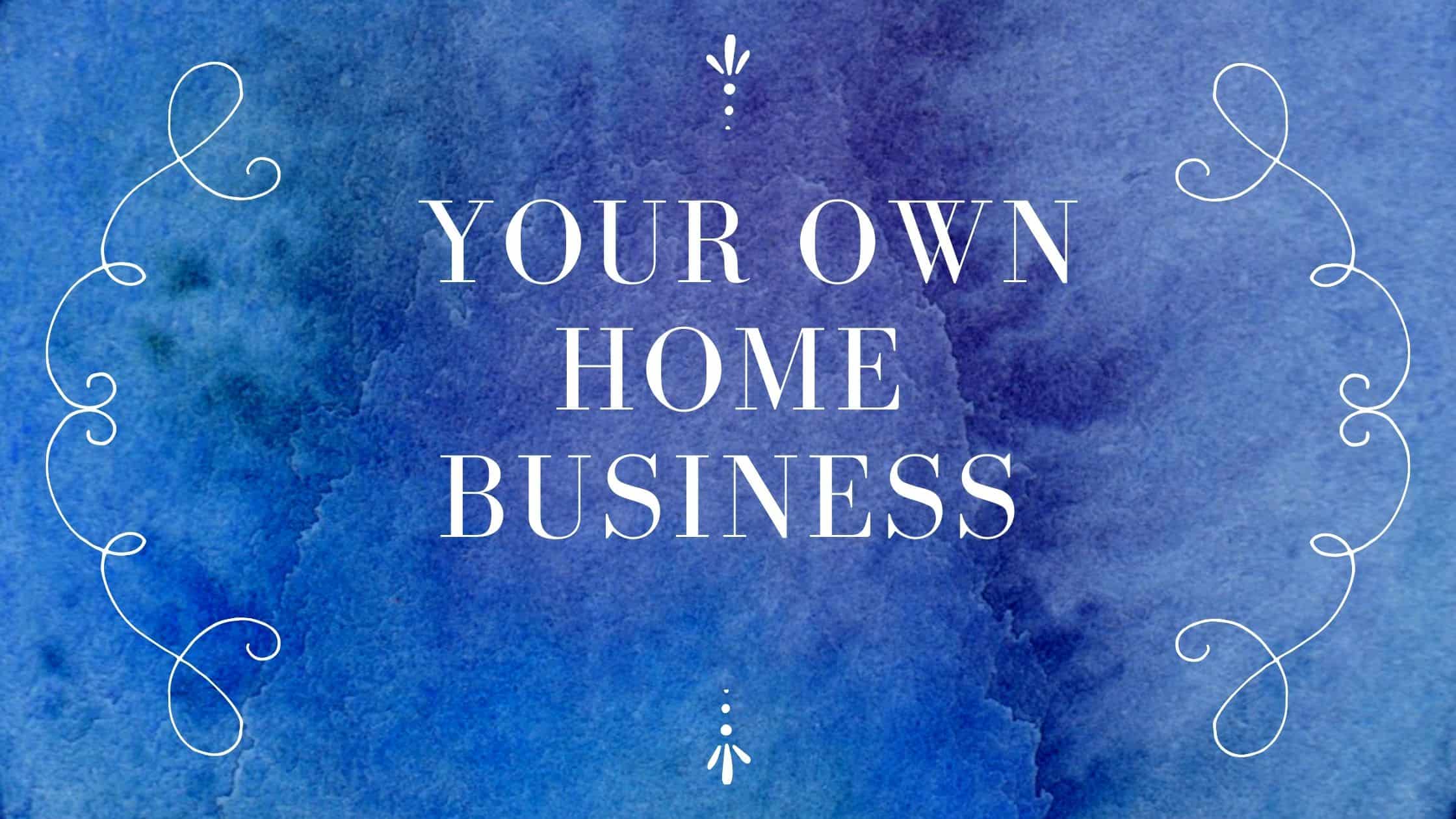 4) Creating Your Own Home Business Doing Surveys
An easy way to make money online in your home business is through taking surveys. It includes signing up, filling out a profile, and then giving an opinion on advertisements, products, and services. Probably you can't make a full-time living through online surveys, but you can spend your spare time making money.
Many companies rely on consumer feedback. Consumer feedback helps companies make more money by promoting products and advertisements. Therefore, companies will pay you when you take a survey. The information you give them is important to their success. Taking online surveys is simple.
Take the following steps:
Find a company to sign up with.
Create and fill out a profile.
Start taking surveys. Sometimes it's as simple as answering some multiple-choice questions.
Then you will earn rewards.
5) Being Active in Small Fields Like Following People on Instagram Could Be Your Home Business
It may seem strange, but some people are willing to pay others to follow them on social media. You will make at least $0.02 for following just one person. Therefore, if you follow 100 people daily, you get to earn $2.
6) Start A Dropshipping Home Business
One way to make money is dropshipping? This is sometimes the most beneficial manner for earning money online. In 2020, the unprecedented situation was harmful to conventional businesses. People worldwide lost their jobs.
Many who were not in favour of online businesses in the past are now considering starting their own home business. However, there is anxiety anyway, especially for the people that have never done any business in their life. People are thinking about making money online. People worldwide are looking for the easiest ways to make money online in their own home business.
To start dropshipping, you will need an online store. Despite the lower margins, you can still make a good profit as a dropshipping business. Dropshipping is easy to get started, and you don't need a business entity to start. You do not have to register any company and can start it as an individual.
You do not need inventory management. You have easy access to millions of products. You do not have to store products so that you can display thousands of products. You can set the retail price yourself, and there is no upper or lower limit. You can select the profit according to the demand, need, and trend.
This manner is very flexible. If your products are selling high, you can pick a virtual assistant. You can also extend or reduce sales volumes. You can choose many or as few items as you wish. You can sell the products anywhere. You can re-present a global store.
It can be big or small, depending on the sale. This shows that the dropshipping business is very flexible, and you can scale it to whatever level you want. However, if you want to make money with dropshipping, you will need many care and considerations.
One of the first steps in e-commerce is picking a field. It would help if you worked with reliable dropshipping suppliers and wholesalers. Choose one or more backup suppliers. It would be best if you did the competition research. Competition research is critical.
You have to know about your competitors. You must know how much they are earning. You should find out what your competitors are doing and what kind of threat they are to your company's success. It would be best if you built great online dropshipping sites. You should have a better user experience across various platforms and browsers.
You have to create a customer acquisition plan. A customer attraction plan is essential to find returning customers. You should engage your prospective customers with your brand. Make your clients familiar with your company and products. Constantly analyze and optimize. You have to find all the information available to grow your business.
>>>You might be interested in reading my blog posts about Shopify, Etsy and eBay<<<
7) Start Your Home Business By Becoming A Freelancer
You can offer e-books or reports that you've written. You can offer social media services. It is not a surprise that a huge chunk of services offered on Fiverr involves Twitter posts, Facebook promotions, or Google Plus promotions.
People are desperate to get traffic to their websites, and they don't mind paying $5 to drive traffic to their web pages. You can write quickly and make money. You can use marketing software to make money. There are many kinds of traffic-generating software that you can use for a few minutes to promote clients' sites. You can do research. You can earn money by using Google for a research project. You can also become a virtual assistant for clients you find. You can design business cards.
Companies always need business cards, and there is no shortage of demand for those with fairly basic graphics skills that can design business cards. You can design flyers. The need for graphic design has increased very much. You can also write reviews. People always need reviews because consumers often buy products or services after reading a review.
8) A Home Business As An Instagram Influencer
People want to be famous on Instagram. Instagram influencers, bloggers, and models are paid to promote products and brands. Becoming Instagram famous takes a lot of time and focused effort on your account.
Social media influencer is a relatively new concept. Influencers have the power to influence their followers to take a certain action. Instagram influencers create content through their Instagram accounts, growing from 1,000 to millions of followers. Influencers make money by promoting products or brands.
Most influencers operate within a certain field industry based on their interests or specialty. Some of them include travel influencers, beauty influencers, and food influencers. Becoming an Instagram influencer takes a lot of hard work. It will help if you convert to a Business Profile, find your field, optimize your profile and post great content.
You have to also interact with the followers. To build a great following, you should interact with your followers. Paid influencers have high engagement and interaction rates. If you want your followers to like and comment on your posts, you have to respond to comments and direct messages, follow similar accounts, and like your followers' posts to build relationships. You have to grow your followers.
How many followers do you need to become an Instagram influencer? There is no definite number. It depends on your goals, your field, and other factors. Some brands own specific follower counts for influencers. For example, the popular fashion brand Fashion Nova needs 5,000 followers to be brand ambassadors. Having many followers isn't the main factor in becoming an influencer, but it certainly is useful. Buying fake followers is not a good way because this way, you will have shallow engagement.
9) A Drop Servicing Home Business
In drop servicing, you sell services. Instead of doing the service yourself, you pick freelance marketplaces such as Fiverr. You can Drop-Service almost any service. I mean, all you are doing is selling the service for more than you buy it. Some of the services include graphic design, web design and development, writing, and SEO services. We recommend only sticking to one single field because it is easier to advertise yourself for your target visitors.
Conclusion
We can summarize some of the best ways to start a home business and make money online include selling images, affiliate marketing, starting a blog, doing surveys, small fields like following people on Instagram or liking posts, drop shipping, becoming a freelancer, becoming an Instagram influencer, creating a YouTube channel without showing your face, and drop serving.
I trust you enjoyed this article about How To Build Your Own Home Business In 9 Easy Steps. Please stay tuned for more articles to come. Take care!
JeannetteZ
Your Opinion Is Important To Me
Thoughts? Ideas? Questions? I would love to hear from you. Please leave me your questions, experiences, remarks, and/or suggestions about How To Build Your Own Home Business In 9 Easy Steps in the comments below. You can also contact me by email at Jeannette@WorkFromAnywhereInTheWorld.com.
Do you want to build your home business? Then you may also be interested in the following articles:
Proven Ways To Earn Money From Home
Helpful Wealthy Affiliate Review For Beginners
Affiliate Marketing – How To Make Honest Money
How Wealthy Affiliate Works – An Interesting Approach
An Honest Wealthy Affiliate Review
You might also want to check out my personal product recommendations.