How To Build An Online Shop
It's one thing to have a website serve as an introduction to your brand; it's another to turn it into a fully-functioning store through eCommerce website development.
It seems easy enough on paper: take what it is you're selling and put it up online for people to see.
If you've ever tried to build a website from scratch rather than using a premade template, you know that it's not as easy as it sounds, whether or not it's for an online store.
This explains why many brands frequently search Google for "ecommerce development company."
In this article, we'll discuss the various aspects of eCommerce website development to help you create a successful online store.
We will review everything necessary to make your virtual marketplace as successful as a physical one.
Do you long to launch your virtual shop? We understand how daunting the prospect of creating an online store can seem, especially to those who are not tech-savvy.
OK, you're not the only one. We've helped hundreds of people set up their online stores, and now we're writing the definitive guide to creating your own online store step by step.
It's simple to open a web store.
How Do You Get Your Online Shop Up and Running?
Starting an online company has never been more advantageous than it is right now.
Anyone with access to a computer can get going in a matter of minutes and without the need to learn any complicated techniques.
In order to launch an online shop, you'll need the following:
An idea for a website address (this is where you'll put the actual name of your online shop, like wpbeginner.com)
The provision of a web hosting account (this is where your website lives on the internet)
Your full focus for the next half an hour.
This is as easy as it sounds.
E-Commerce Web Development: What Does That Even Mean?
In the same way that Liam Neeson's Taken required a specific set of skills, eCommerce web development also requires a particular set of skills, with the added caveat that any missteps could compromise the site's overall performance.
Building a commercially viable website capable of accepting online payments and providing a positive experience for users is the primary focus of eCommerce website development.
Online purchases are predicted to account for 22 percent of all retail sales worldwide by 2023, up from 14 percent this year.
Most people think they can handle e-commerce website development on their own. This may be true if they only have a few products available, but as their business grows, so do the technical challenges.
The more traffic your site receives as you expand, the better. Additionally, you may not have properly optimized your site, necessitating the assistance of a professional.
Another reason why "ecommerce development company" is a highly sought after term is because of this.
What Makes Developing An Online Store So Challenging?
That's simple: either the websites were constructed improperly, or your investigation was insufficient.
"I really thought this through before making that decision," and "this kind of upgrade requires coding/technical skills that many people don't have."
While you could spend years honing these abilities through study and practice, including some time in virtual classrooms, you could save time and effort by hiring a web development firm to handle your e-commerce requirements instead.
You wouldn't need a post like this if everyone knew how to do it.
The Different Kinds Of Online Stores
First, let's take a look at the various e-commerce sites already out there before diving into the specifics of creating your own.
There are three distinct categories of online stores:
The B2C model of online retail is one of the most common. On these sites, you can buy anything you need, from clothes to a new couch.
Those who market to other businesses, known as "business to business" (B2B), take a more strategic approach. Everything from software to courses is for sale on these websites.
Reselling platforms like eBay and Depop are examples of C2C enterprises; customers buy and sell with one another.
The first thing to do when creating an e-commerce website is to determine which of the above categories best fits your business.
The fact remains that you probably have a plan for this.
The Pros Of Having An Online Shop
There are many advantages to running an eCommerce website, far beyond simply allowing customers to shop 24/7 from the convenience of their own homes or offices.
We realize that companies with actual products to sell will naturally be thinking about online sales.
This section is for those on the fence about including an e-commerce component, even though they could benefit greatly from doing so.
It's not hard to think of examples of service-based businesses that pivoted to retail to expand their reach and draw in a wider audience.
Here are some advantages of having an online store:
It's like a shop that's always open.
Less money is needed to run operations and promote products.
Improved monitoring and analysis of customer activity
Products bearing your name can be marketed in every corner of the world.
After your e-commerce site has been up and running for a while and has been promoted effectively, thanks to your efforts, you will see more benefits.
Constructing A Website For Online Sales
Time to get down to the specifics of building an online store by listing each step involved.
The good news is that you can add shopping functionality to an existing website rather than creating a brand-new one from scratch.
However, WordPress is a good option to use if you're starting from scratch and building a website.
This is because many different plugins are available for WordPress that will make setting up an online store a breeze.
However, let's investigate creating your own e-commerce platform.
Determine The Product You'll Be Selling
It goes without saying that before you modify or create a website fit to showcase products, you should have a good idea of what it is you're trying to sell.
Or will you become more of a community hub by selling products created by third parties?
Is the item you're selling digital or do customers have to pick it up? That's a related query you may have.
Choose carefully, as it will affect the look and feel of your entire website. Your company's long-term objectives should always serve as the guiding principle behind your choice.
Please keep that in mind.
Verify The Company's Purposes
Every company's objectives will be unique, as will its target audience in any given market.
It takes more than just figuring out a simple formula to confirm the company's aims. It's important to examine your motivations for entering the online marketplace.
The standard answer is to try to drum up more business, but how exactly do you intend to do this?
Do you expect your online store to increase foot traffic in your brick-and-mortar locations?
Are plans in the works to grow into new markets?
Is your intention to make your online shop the primary channel through which you conduct business?
Make it so that metrics can influence future decisions. In other words, plan for the future.
Learn To Identify Unique Retail Events
Online consumers' preferences must always be considered when working on an eCommerce website. Norms govern everything from the page's layout to the dimensions of individual buttons.
Every website, whether or not it is designed for online sales, relies heavily on the customer experience.
Your goal should be to provide visitors with a memorable experience, one in which they will think fondly of how simple it was to navigate your site, how quickly they could find what they were looking for, and so on.
Remembering that there are many factors to think about is essential for creating a memorable e-commerce site. Not only do these websites take into account these factors, but they also provide remedies in the form of experiential features.
Investigate Possible Online Shopping Cart Platforms
Remember that we previously stated that an entirely custom e-commerce solution wasn't necessary.
That's right because you have several options that have the same ultimate goal: to get you selling!
The list of available e-commerce solutions is long; just a few that come to mind are:
Big Drug Ring
ChannelAdvisor
Magento
Use either Shopify or Shopify Plus
WooCommerce
When creating a WordPress-based online store, you have your pick between WooCommerce and Shopify, but we favor the latter.
For some sites, it's possible to combine content with monetary transactions.
Including The Items On Your Online Store
Now you should have the basic structure of an online store ready to go, but something seems to be missing.
Correct! If you guessed "the products," you're right on the money.
If you hire a professional e-commerce development firm, they will advise you to make your website user-friendly for quick and simple file uploads. After all, there could be hundreds of items presented, making the process of uploading everything quite laborious.
Don't forget to give equal attention to the quality of the product images and the descriptions that accompany or sit below them.
The difference between a potential customer and a regular customer can be as small as a more detailed description and a higher-quality image.
Manage Billing And Delivery Information
Do you have a global presence? You'll need a shopping cart system accepting various payment types.
There's also the tide of "buy now, pay later" services. Nowadays, many online retailers automatically accept payments through third-party services like Klarna, ClearPay, and PayPal.
This may be the most challenging aspect of building an e-commerce website because of all the factors that must be considered.
When you're stuck, there's no shame in asking for assistance from a trusted agency partner.
Do not attempt to handle anything financially related on your own if you are unsure of what to do. Incorrect site configuration can lead to serious issues.
Web Storefront Development Finished – Go Live!
So you've figured out your business's mission, target market, and product.
After a brief test run during which you observe the site's speed and performance, your e-commerce platform should be ready to go live. As an afterthought, check out how the site performs on various devices.
Having a pre-launch checklist for your online store is a great idea.
If you're doing some last-minute checking, here are a few items to check off:
Is there a standard for the quality of the images you see online?
Can you get around the site without any problems or do some links not work?
Is all the stock correctly listed, and is it easy to change the listing?
Does a detailed and error-free product description accompany every item?
Does the site work properly when adapting it to different countries' settings, or does it crash?
Coupons and tracking codes can be particularly demanding if you're using them, so be sure to test their efficacy.
Web Development For E-Commerce And Functionality
We wanted to give you a rough idea of what to expect, so the above guide is a high-level overview of eCommerce website development.
Whether or not your e-commerce website has been well-planned, functionality can be a major issue.
Before we go any further, keep in mind that if you're struggling to decide what to include or leave out, it may be time to revisit your business's ultimate goals.
If you ever start to doubt yourself, returning to these objectives can help get you back on track.
You might, for instance, feel like you need to optimize your site for international currencies even though your brand's roots are firmly planted in a single country.
Even if you hope to grow in the future, you need to focus on the here and now more than you do on the future.
Incredibly Well-Tuned For Search Engines
SEO optimization is one of the most crucial aspects of any website, especially an online store.
Again, a platform like WordPress comes through in the clutch by facilitating the simple optimization of different site pages to increase its discoverability via search engines.
More people will visit your website and potentially buy your wares if your site is simple to locate.
With good reason, search engine optimization (SEO) is as all-encompassing as it appears. It brings in free, organic visitors. Consider it the equivalent of free publicity for you and your company.
Responsiveness
The mere fact that you have a lot of products listed on your website isn't enough to guarantee any particular level of engagement from your target audience.
When designing a website for online shopping, it's important to make it as flexible as possible in order to support multiple entry points. Multiple access points, including both mobile and traditional computer use.
For the sake of emphasis, we will repeat what was just said about how crucial it is for your e-commerce site to accommodate mobile users.
In web design, this means thinking about a flexible layout that works for desktop and mobile devices.
Overemphasizing one will have negative effects on the other.
Don't underestimate the size of the mobile commerce market.
If you still need convincing, consider this: by 2024, it is expected that global sales from retailing conducted via mobile commerce will have surpassed £100 billion.
How Quickly A Website Loads
The website's loading and scrolling speeds are crucial. Because people's attention and money will be lost if your website is slow.
In the eyes of the consumer, a site's quality is typically determined by how quickly it loads.
Your bounce rate will increase, and your competitors will likely gain some customers if your site is slow.
The game is to routinely check your site's speed using the right website tools.
Google also takes the speed of your website into account when determining where it should place your page for specific keywords, so fix it!
Integrations
If you look at some of the most widely used e-commerce sites, you'll see that every page, from the homepage to the product pages, is full of different integrations and plug-ins.
If you're looking to set up a platform for online sales, eCommerce web development can help, but don't expect all of these integrations to appear once your site is up and running magically.
Doing so manually is an option, but hiring an eCommerce development firm or website efficiency agency (like Canny) to do it for you is preferable.
E-Commerce Website Maintenance
This procedure is crucial to your e-commerce site's maintenance needs.
No, you can't just leave your site up and running, make sales, and update it with new products once in a while.
Among the many benefits of regular website maintenance is a decrease in the likelihood that your site will be hacked by ensuring that it is always up-to-date with the most recent versions of commonly-used markup languages like CSS and HTML.
Sites that haven't been updated in a long time show how slow they feel, which is unacceptable if you're trying to make a profit.
There are three distinct facets of website upkeep to monitor.
Security
Marketing
Storefront
Security
When a website generates revenue, it will naturally become a target for those looking to steal from it.
Hackers are constantly searching for new and improved methods to break into websites to steal sensitive information.
Checking for security flaws regularly is an important part of keeping your e-commerce site safe from hackers. This way, security flaws can be fixed before hackers can exploit them.
Maintaining regular backups of your website and using up-to-date security software should protect you from unexpected problems.
Marketing
Organic search engine optimization or paid advertising drives traffic to your e-commerce site, increasing sales.
When it comes to search engine optimization, it's crucial to immediately fix any potential bugs in the site. For online stores, this is a type of routine maintenance.
One more is regularly updating your website with new content showcasing your work in innovative and forward-thinking ways.
Content marketing that works is your best bet if you want to keep your e-commerce site in the background. We can't overstate the importance of blogs, social media, and email marketing campaigns.
Conclusion
An online store must take advantage of seasonal changes and other market fluctuations. Anything that increases the likelihood of selling a specific product at a given time!
A store's front is just like any other, so it needs to be kept looking fresh to attract customers. Indeed, this holds for your online shop as well.
Products not doing as well in sales could be highlighted by putting them in and taking them out of featured sections.
Keeping up with sales and price adjustments is also crucial if you're in charge of upkeep for a retail establishment. It also updates your website automatically if a product is sold out.
A dissatisfied customer led by a false sense of security about a product's availability is the worst customer. You might as well give them to a competitor.
I trust you enjoyed this article on How To Build An Online Shop. Would you please stay tuned for more articles to come?
Take care!
JeannetteZ
Want to Learn How to Build Your Own Home-Based Online Business & Start Making Money Online From Your Comfortable Couch?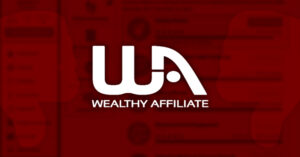 Your Opinion Is Important To Me
Thoughts? Ideas? Questions? I would love to hear from you. Please leave me your questions, experiences, remarks, and suggestions on How To Build An Online Shop in the comments below. You can also contact me by email at Jeannette@WorkFromAnywhereInTheWorld.com.
Disclosure
This post may contain affiliate links. I earn from qualifying purchases as an Amazon Associate and other affiliate programs. Read my full affiliate disclosure.
You may also enjoy the following articles:
Wealthy Affiliate Review – Scam or Legit? The Truth Exposed
How To Build An Online Community
Writing Articles For Magazines
The Ultimate On-Page SEO Guide
How To Get More Comments On Your Blog
Best Free Speech-To-Text Software