9 Highest Paying Work From Home Jobs Without A Degree
9 Highest Paying Work From Home Jobs Without A Degree
With more than 22 million people unemployed during the peak of the COVID-19 pandemic, job losses over the past year have been widespread. But not all workers were affected equally. People who had college degrees were much more likely to work from home, while those without degrees were more vulnerable to job loss as many businesses closed temporarily.
That disparity was true among older adults, too. According to a new report, during the pandemic, the share of workers ages 55 to 64 who were forced to retire rose 5 percent for those without a college education; for those with a college degree, the share fell 4 percent.
"Older workers without a college degree are losing ground mainly due to a difference in job prospects," said Owen Davis, a research associate with the Schwartz Center for Economic Policy Analysis at the New School and the main author of the report.
"First, they were more likely to lose their jobs during the pandemic recession. Second, the jobs available to older workers without degrees provide less flexibility to work from home and carry greater health risks. This one-two punch translates to a higher rate of retirement at earlier ages."
Now that hiring is picking up as coronavirus restrictions are lifted, and businesses reopen or expand, job opportunities for workers without degrees are starting to come back. Many of those jobs even offer the potential to work from home.
FlexJobs, a website specializing in remote work opportunities (full access to the website costs $6.95 per month), recently combed through the job postings on its site to identify fields with the most openings that don't require a degree. Many of these positions could be a match for the skill sets older adults already have.
"Remote jobs that tend not to require a college degree do typically require a decent amount of experience, which is why they're a great fit for someone with a long career history," says Brie Reynolds, a career development manager and coach at FlexJobs.
"Especially if you've had the experience of working remotely over the last year and you can demonstrate to employers that you excel in a remote environment or have remote-friendly professional skills like communication, self-management and a proactive approach to your work, you're well-positioned for these types of remote jobs."
The kinds of jobs that can be done from home range from managers and supervisors to sales agents, and not all of these jobs require you to be a college graduate. Jonathan Dingel and Brent Neiman from The University of Chicago researched the kinds of jobs that can potentially be done from home based on an occupation's characteristics and responsibilities found on The Department of Labor's Occupational Information Network (O*NET).
Using two work questionnaires on O*NET, if an occupation met conditions like a "majority of respondents say they work outdoors every day" or "performing general physical activities is very important," the researchers classified this occupation as one that cannot be done from home.
Many online and remote jobs are genuine and pay you a decent amount of money in return for your labour. However, there are also plenty of scams masquerading as legitimate online jobs and jobs that are real but pay you so little they may not be worth your time and effort.
"Online jobs are still jobs," says Esther Inman, a career coach and the CEO and founder of Virtual Assistant Internship, a company that helps people looking to start online careers. So if an online job you're considering "ever seems too good to be true or like you don't have to do much to get paid, then it is a scam." Inman says that any jobs that advertise themselves with statements like "work five hours a week and make $1,000" should be ignored.
What Is A Job Opportunity?
A job opportunity on FlexJobs is defined as a full-time job opportunity, a part-time job opportunity or a short-term contract opportunity. It's not a full-time job; it's more like a contract job. The job usually requires some level of skill and knowledge. The part-time job is considered flexible, and the short-term contract job might be a transitional position until the worker can transition to a full-time job. Most of these jobs can be done remotely, including from home.
With the new online skill and platform, CVoptus.com, companies can advertise their jobs, and people can apply from anywhere in the world. It's easy to see the role technology played in helping people recover from the pandemic and start their careers again.
People could search through a diverse list of opportunities instead of seeking jobs in a geographic location that might not have been affected by the virus. "They wanted to move away from their isolation, and their isolation occurred," Lainey Morse, a consultant with the technology company Burning Glass Technologies, which helps manage the CVoptus site, said in a statement.
Online Job Options
Customer service – This job posting says the ideal candidates will have excellent communication skills, be comfortable speaking to customers, and be self-motivated. More than 1,000 openings were available on FlexJobs.
Customer service, retail – This job is a big need for employees looking to work from home. More than 1,000 openings were available on FlexJobs.
Healthcare recruiter – This is a great fit for workers who enjoy working with people and enjoy the work environment. More than 500 openings were available on FlexJobs.
IT systems analyst – Not only is this a role that can be done at home, but it's also a skill set that older adults already have. More than 500 openings were available on FlexJobs.
As hard-hit employers struggle to keep jobs, some have turned to online staffing agencies for help. In the past year, the share of workers on sites such as Craigslist and Toptal increased 18 percent for workers in industries such as real estate and finance, while the share of workers on sites such as UpWork and Freelancer's fell.
Still, the report also showed that freelancers are working more hours and earning higher wages. Employers are increasingly offering workers schedules that allow workers to work flexibly, including extended periods of time away from the office and some week-to-week hours. A majority of workers (68 percent) say they've had the option of working from home at least once over the past year; the share has remained steady since 2013.
The Workforce Of The Future
"Age and wisdom may not be the sole deciding factors for employment success, but our research and analysis suggest that older workers are more likely to succeed than their younger counterparts," said Brien Burgess, co-founder of FlexJobs, in a release. "Working from home with flexibility is proving to be a key factor in helping to keep older workers engaged and motivated to move up the career ladder."
The jobs on FlexJobs' list are in a wide variety of fields. The top five jobs with the most open roles are accountant (390,000 available roles), engineer (310,000), customer service representative (292,000), nurse (257,000) and supply chain manager (240,000). The No. 1 role that requires no formal education is sales representative (150,000 available roles).
Deloitte released its fourth annual "The Workforce of the Future" report today, analyzing the changing nature of work today and what jobs might be disrupted and replaced by technologies such as artificial intelligence and robotics. But one of the report's most interesting trends was a new analysis showing that when it comes to employees' choices in industries, more than half the workforce was not loyal to their current employer and was more likely to consider switching industries.
How To Get Started
"The reason there's not a lot of good options for this group is that right now, employers are a little reluctant to hire for a job that's not the one they have," said Johanna Reich, one of the report's authors and a professor at Georgetown University. "In general, having two jobs is something employers are wary of.
This is something that can wait a bit." Different states have varying requirements for granting telecommuting work permits, making it challenging for older workers to find work in certain locations. If you are searching for a job that requires working remotely, make sure your skills are aligned with what employers are looking for.
Thanks to new technology, work-at-home opportunities for your age group have expanded dramatically. And some companies are helping you transition. Read on to learn how to improve your chances of finding work that suits your needs and skills.
Option 1: Startup – When the COVID-19 pandemic hit, real estate broker Lezlie Terry knew that there would be a large demand for contractors who could handle the jobs. In a new article called "Doing Your Homework," Terry tells host Michael Finkel about how she started her business and how others can follow her lead.
Option 2: Freelance or consulting – According to a November article in Re/code, when you're 55 or older, it's better to be a freelancer or consultant.
How To Find Remote Jobs Without A Degree?
Find them through major job boards like Monster.com and LinkedIn, which also search by occupation and education. There are also websites dedicated to listings and job searches. For instance, FlexJobs features listings for more than 1,500 remote jobs. Here's how to get started.  Job seekers who want to work from home may start by searching for part-time jobs.
A quick search with the FlexJobs remote job search tool returns more than 600 searchable positions. To be included in the search, job seekers need to have some experience. They can request that an employer send them a job description via email, and they can search by various keywords.
Even those without a college degree, business owners who wanted to hire from home wanted more qualified applicants than just anyone with a computer. Of workers, 35 or older looking for work over the past year, 62 percent of those without a college degree said they were looking for positions requiring an associate's degree, compared to 40 percent for those with a college degree, according to an analysis by Indeed, an online job search site.
Panda Express raises starting wages for those who work at least 20 hours a week. Back in February, the owner of Panda Express pledged to pay employees a minimum of $11 an hour and $8.25 an hour for workers working more than 20 hours a week. Starting salaries for hourly workers averaged $8.
Are You Tired Of Scams?
Highest Paying Work From Home Jobs Without A Degree
With millions of people forced to return to work since COVID-19 ended, many people can set up freelance or small businesses online. And it turns out the easiest way to make a living from a job you can do from home is by making money online teaching English. An increasing number of full-time faculty members are earning money from the new opportunity.
Web teacher and independent writer, Tom Firestone, estimates that one of his courses of over 300 students each month makes him more than enough to make ends meet. "One of my students even got a teaching job with Teach For America," he said. Some universities have also partnered with independent teachers to get their degree graduates to work from home.
1. Telemarketer
Job descriptions include:
make sales calls,
lead prospects to necessary appointments and follow up,
making appointments,
placing orders and
fulfilling offers.
The census estimates that more than 27 million people have telemarketer jobs, which require some degree of sales skill, made up roughly 8.2 percent of all jobs in the U.S. and employed nearly 2 million workers. While you can easily find a job at a call center or other retail store, being a telemarketer can be ideal for people who want to have flexible hours. According to the report, telemarketers can earn a median income of $50,900 a year and $14.46 an hour, on average. The median salary for professional salespeople is $48,000, and the median salary for executives is $70,200.
2. Email Marketing Specialist
Job description: "The perfect candidate for the position is an experienced marketer who can work on a short-term or long-term project. They should have experience in sales, creativity and communications. You can also tell if a job requires a degree by a previous work experience section."  Median pay is $43,000.
Email is still the best form of marketing and communicating, especially if you're new to this form of communication and don't have a ton of extra time. This is particularly true for those just starting in their career who want to start getting more clients or for small businesses that can't afford to hire someone full-time.
The three most important traits to having a successful email marketing strategy include an intuitive understanding of the tools that work best for you, an understanding of your target audience, and an ability to provide excellent value to your content.
3. Social Media Manager
Social media manager in Grand Rapids, MI  Location: Michigan  Median pay: $45,000  Social media managers tend to have many different skills, but it's often a combination of specific knowledge, hands-on experience and more general interest. If you have an eye for detail and a strong grasp of online marketing, this could be the perfect job for you.
Perhaps you're better suited for the highest paying job on the list, but you have to have a strong social media strategy if you want to get hired for that kind of position. What is that strategy? Targeted postings on social media to attract the kind of people who would visit a brand's website, where they could learn about the person and the company and engage with them online. The minimum education requirement is a bachelor's degree in computer science, but most applicants, especially marketing experience, are expected to have a master's degree.
4. Virtual Bookkeeper
As a $10 an hour virtual bookkeeper, Christina Hill finds it much easier to work from home than during a traditional job. She also finds that her clients pay her more. One of her clients, a woman who operates two yogurt shops in Tennessee, gives Hill a cut of the profits each month. "She treats me like her partner," Hill said. "She doesn't ask me just to send her receipts for a certain amount of money, but more like a personal assistant."
5. Interpreter
Retirement unemployment: According to a new analysis of federal data, the share of older Americans who have not found a job in the past year rose to its highest level since the end of the recession. As The New York Times reported, the percentage of adults ages 55 to 64 who had not found a job in the past year rose to 17.1 percent in the fourth quarter of last year. That was up from 15.9 percent in the third quarter of 2017. What's more, the number of older workers who are working part-time and want full-time work increased in the fourth quarter, while the number of workers with jobs who want more hours declined.
6. Coding Specialist
Coding specialists will make up nearly 9 in 10 of the jobs created over the next decade in the fields of artificial intelligence and cloud computing, and the skills necessary for many of these roles are more commonly seen in those with degrees, according to a new report from LinkedIn.
The study also suggests that workers who are older or more likely to be out of school are much more likely to do some form of coding and may be more likely to obtain one of these new positions. While the demand for translators may decline as technology becomes more sophisticated, many translators who find jobs will still need to understand spoken English, which is often the most common language in an area. This is especially true for technical roles.
7. Customer Care Manager
Nursing homes, where most deaths were reported during the COVID-19 pandemic, need customers to place orders for medication and supplies. Customer service managers help organize and train the caregivers.
8. Survey Taker
Many news outlets have needed workers to fill out surveys or answer phones after the COVID-19 pandemic. Some of those jobs might be out of reach for those without some college education. Others, such as call center workers, could be out of reach for those taking business classes.
9. Travel Agent
During the COVID-19 pandemic, consumers were struggling to pay bills and find ways to get medical care. So they turned to travel agents to help find the lowest prices.
Conclusion
Most seniors have accumulated a lifetime of wisdom and perspective that they can use in the workforce, or they could choose to work in the field that means the most to them. Or, like the writer above, some seniors could make time to join the workforce after working for decades in their families' homes.
Most jobs won't require experience, but they may need at least some math and social skills. Some jobs also require specific experience, like putting on a uniform or other real-world training.  To be sure, working and living with family can be a blessing, not a curse. The fact is that many seniors wish they had more time to themselves and aren't ready to give up their independence.
"The fact that college-educated workers were more likely to keep their jobs is partly a result of choices they made," Steiner said. "Many who might have retired stayed on to make sure they could keep their job. But other workers may have sought new work more quickly during the crisis.
These workers were less able to weather the recession and were more likely to lose their jobs." The authors of this report say their findings indicate that public policies should focus on helping those without a college education gain employment and make a living during a recession and other periods of high unemployment.
I trust you enjoyed this article about the 9 Highest Paying Work From Home Jobs Without A Degree. Would you please stay tuned for more articles to come? Take care!
JeannetteZ
Want to Learn How to Build Your Own Home-Based Online Business & Start Making Money Online From Your Comfortable Couch?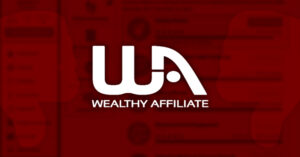 Your Opinion Is Important To Me
Thoughts? Ideas? Questions? I would love to hear from you. Please leave me your questions, experiences, remarks, and suggestions about the 9 Highest Paying Work From Home Jobs Without A Degree in the comments below. You can also contact me by email at Jeannette@WorkFromAnywhereInTheWorld.com.
You may also enjoy the following articles:
Social Media Laws And Regulations
Can Social Media Help Businesses?
What Are Short-Tail Keywords For SEO?
How To Identify Long-Tail Keywords And Use Them
8 Best Ways To Beat Your Competition At Blogging