Everything To Know About RSS Feeds
Everything To Know About RSS Feeds
With so much new content on the web added daily, it can be tough to keep up with what's happening online. People try several different ways, including visiting specific websites every day, doing Google searches, or relying on social media to keep them informed. One solution that sometimes gets overlooked is an old-school one: The RSS feed.
While not as popular as it once was, RSS is still used by many people to stay informed about news, podcasts, and other information online. RSS — which stands for "Really Simple Syndication" — is a protocol that provides a standard method for websites to publish updates that anyone can see by displaying them in a program or website called an RSS reader.
What Are RSS Feeds?
RSS feeds are just regular web pages that contain the latest information, in a form of text or a list of items such as images, video, or audio. A reader can view this information by visiting the link and scrolling through it, instead of using a browser or program to open the page. Some people use a particular program that they can set up to look for a specific URL, such as their local newspaper's website, to download a list of their latest articles.
Others have a separate RSS feed for the specific company that they work for or a group of clients, which allows them to receive email updates on anything new that happens within that company or group. The RSS format allows publishers to create a feed that lists each item in a program or website as a set of links. If a person wants to keep up with a news website or podcast that offers multiple feeds, she can simply visit that website and subscribe to each of those feeds.
The subscription method makes it easy to go back and forth between articles or episodes as needed. While some organizations (or even many sites) publish only one, updated feed, most publications publish many, allowing visitors to subscribe to each feed. The feeds can be organized into categories or lists, making it easy to find a particular article, a podcast, or another article that interests you.
You can also create an RSS feed if you want to receive a list of articles from your favourite sites. RSS feed is a way for websites and websites to deliver content to you in a way that makes it easy for you to read and view the content without having to visit the site in which it's housed. Simply put, when you subscribe to RSS feeds, you are essentially subscribing to that content for your own personal consumption.
The content will then be sent to your reader, like Feedly, Google Reader, or any other RSS reader, and you can then view the content by selecting it from a menu or by opening up the reader program, which is the RSS reader application you have installed. RSS is a text-based protocol that was originally developed in 1996 by the RSS Foundation to help people get information quickly from websites in the style of newspapers.
RSS was intended to be an alternative to news aggregators like Digg or StumbleUpon that update articles very quickly but aren't structured in a way that keeps users informed. RSS is most often associated with the popular websites feedreader, the application that allows users to receive updated articles from websites in a way similar to the way an RSS feed works. There are two main ways to distribute updates via RSS: the Disciplined Architecture RSS (DAR RSS) and XML Feed. DAR RSS is the method used for official websites while XML Feeds are a format for non-official content.
How Do RSS Feeds Work?
e RSS protocol is a pretty simple way for readers to stay updated about content they want to read. First, it creates a stream of information — like a list of emails — that can be read by various software and websites, including many of your favourites, such as Twitter, Reddit, and Tumblr. When you open a page in an RSS reader, you're shown a feed that's formatted to show you the newest information from the website, including new articles, a link to the news article, or a blog post.
RSS was originally designed to keep websites from being overwhelmed by huge amounts of posts. The original goal of RSS was to provide a better way to subscribe to news updates or articles so that people wouldn't miss out on the latest stories. The way it works is, when a news site updates its feed, it shares this post to a select group of RSS readers that choose to subscribe to that feed.
These readers then aggregate all of the posts from the site into a single format that can be read by people across the Internet. But RSS is more than just a news source and can be used for much more than that. There are sites out there that regularly update users about their daily activities, and people are more than happy to see updates in their feeds every day.
Advantages Of Using RSS Feeds
The advantages of using an RSS feed, compared to other means of staying updated online, are many. Speed. Using an RSS reader ensures that readers see all new content that's posted online. Many websites now offer a news feed-style feature on their sites, so readers can easily keep up with any stories, videos, blog posts, and even entire blogs in just a few clicks.
Using an RSS reader ensures that readers see all new content that's posted online. Many websites now offer a news feed-style feature on their sites, so readers can easily keep up with any stories, videos, blog posts, and even entire blogs in just a few clicks. Readability. While not a new concept, RSS readers are becoming more popular every day, for a few reasons. One is that they're read much like traditional newspaper readers.
The RSS protocol has existed since 1995 and allows people to receive updates from a variety of websites. If you visit a website that subscribes to a specific RSS feed, you'll receive an email notification when an update comes in. On a site like Technorati, you'll see a section called RSS Feeds. There are a lot of free and paid RSS feeds out there, and we've created some tools to help you find the best ones.
There are several advantages to using RSS. For starters, if you follow one of your favourite bloggers on social media, you can easily check their blog posts on a daily basis to see when they publish new posts and read any new content. If you follow the podcast of a new favourite podcaster, you can easily be the first to know when a new episode is released.
A newscast you watch every night can deliver your latest news in a convenient format without you having to switch from program to program. A favourite local sports team can share timely updates on a specific play, player, or even game in a format that can be easily and quickly consumed. With the push of a button, you can always know what's happening without even opening your browser.
How To Use RSS Feeds
Once you have an RSS reader set up and configured, you can create, edit, and publish posts to your feeds directly from your computer or mobile device. The key is to make sure you get all of the information you need to make the most informed choices about your content and what sites you're visiting to get the best experience. Every feed will have different rules that you'll have to follow.
Some simply suggest that you only post updates if you get a notification that you've posted a new entry. Others may require you to accept special RSS permissions, as well as access a special code. When you do need to make any changes to your feed, it's important that you do so before publishing, or you'll have to manually update every time you update a feed. Most websites and programs have an RSS feed installed or they can be configured to display the feed at the top of a page.
The feed consists of a collection of links that the person reading the feed can click on to be taken to the content on that website. Often, the title of the website or an abstract will be at the top of the feed. This example is from Feedly: You can also specify that you don't want to see a feed unless you want to see the news, instead of being delivered to a random website for every piece of news you want to read.
RSS feeds are also a great way to ensure that everyone in your company has up-to-date information on everything that's happening online. RSS feeds are a convenient way to quickly and easily access web information. But do you know how to use the actual RSS reader? If not, here are some steps you can take to get started with your own RSS feed reader. Choose an RSS reader to read your RSS feed. RSS readers allow you to view and read other people's blogs and websites. There are numerous options, but two of the most popular are Feedly and Google Reader.
Both are good options. In fact, you can even use Feedly to download an entire web browser for free, so you don't need to pay for anything. Download Feedly for your computer or Android device With Feedly, you can download a full-size web browser for free that's customized to your RSS feeds. To download the free browser on your computer, you'll need a free Feedly account.
How To Find An RSS Link In Google Chrome
One of the most popular ways to browse the web is by using a web browser. One popular browser used by millions of people is Google Chrome. It is a web browser that is similar to the ones from Mozilla Firefox, Microsoft Edge, and Apple Safari. Chrome also boasts a native app that can be downloaded for iPhone, iPad, and Android devices. Chrome has the ability to be personalized, and that helps make browsing more personal.
Depending on the website you're browsing, you may be able to view an RSS feed with a simple Google search. On most sites, you'll find the title of the article along with a URL (meaning, the actual URL of the page you're viewing). For example, if you're on the BBC News website, the title of the article might be BBC News – World News – January 2018, and you can click on the link to view it.
You can also click on the Feed button and navigate to the Feed's URL to go directly to the feed. However, since some people don't use Chrome, some websites, such as this one, can't be directly linked from the address bar. If you're a Google Chrome user, it's very easy to add an RSS feed to your browser.
You'll first need to download an extension, such as NotifyMe, that allows you to see headlines in the new tab and in the Chrome menu. Once installed, simply click on the icon that appears next to "more" (next to the "G" in Google Chrome), or click on the three lines that appear at the top right of the address bar, and you will find your RSS feed. Click on the icon, and it will take you to an article page with the article headline at the top of the page, followed by the link to the article that you've added.
How Can RSS Feeds Make My Life Easier?
Though most people have probably never heard of it, RSS feeds are probably the most useful thing on the internet. The protocol is simply a set of guidelines that inform readers of new content available on a website. It allows website publishers to send new updates and enables readers to receive and react to them. First, you'll need to get an RSS reader or website like Feedly.
Some readers allow you to create a feed, which allows you to enter the URL of a webpage, and it will update and display that feed in your reader. It's a simple concept: You get updates to your devices whenever a website publishes a new story, podcast, blog, or other content. You decide which sources you want to follow, and what sources to avoid. What's more, you can choose to unsubscribe from individual stories at any time if they're no longer relevant to you.
It's free, and an essential tool for anyone who wants to stay informed. RSS is a great tool for discovering new information, listening to podcasts, and following blogs or websites that you like. Here's how to get the most from your RSS feeds. It's easy to add an RSS feed to your reading list on any web browser.
Here's how to add an RSS feed to your Firefox browser, for example: Navigate to your favourite website, and open it in a web browser. Scroll down the left side of the page to the bottom of the text box that displays the site's name. Click the "Add a New Post" button. If your browser's options are "Browse All Sites," "Bookmark, or Pin," "Use a Web browser to visit this page," or "Pin, Download, or Print this page," choose the last option. Enter the website's URL, in the box that says "Feed URL.
What Is An RSS Reader?
An RSS reader is a program that shows you an automatically updating list of information. You choose what you want to see in the RSS reader and then it shows it to you. Download an RSS reader. While many readers can be downloaded for free, others cost money. If you're looking for an app to add to your phone or tablet, I recommend Feedly, which is free and easy to use. Once you download an RSS reader app, you'll be taken to the home screen of your app.
You can then browse through the most recent updates to any website you visit. For example, on Google News, you'll see a few articles you've chosen to follow, as well as a feed of the latest headlines, a sidebar with articles you've saved to read later, and an option to save articles to Pocket. If you have a website that you want to provide an RSS feed for, you need a reader application.
An RSS reader is essentially an application that takes in an RSS feed, and displays it on a reader-ready interface, like the iOS Safari app for iPhones. There are several options for an RSS reader that can provide you with everything you need to stay informed. If you are looking to get started, the simplest option is a program that you can download to your computer, a dedicated web browser, or even a social media app like Twitter.
For a more elaborate solution, many people choose to install a plug-in for the web browser that they use most often. However, some people may also consider using a program like NewsBlur, which allows you to highlight keywords in an article to quickly get additional information. You may also use a website like Reddit to find the articles and videos that you want to read more about. There is a specific page where people who share the same interests can connect.
Are You Tired Of Scams?
The History Of The RSS Standard
A company named Lavabit helped popularize the idea of RSS. In 2005, founder Ladar Levison started it out as an email service that did not contain any advertising, as was the case with most other email services. By introducing an RSS feed into the system, he hoped to attract more customers. However, like many people starting something from the ground up, he hit a few bumps along the way.
He had to send the decision about whether or not to start offering an advertising-supported service to the network of email users of his service. Unfortunately, the decision was rejected. Another obstacle involved the Android-based reader. He initially wanted to integrate the RSS feed directly into the device's email client.
RSS actually got its start in the mid-1990s as an open-source service at Berkeley's Infobitt, a tool to help users receive online news from publications like the Los Angeles Times, Wall Street Journal, and other sources. Soon after the service launched, Infobitt partnered with the Linux distribution GNU/Linux, and soon RSS began popping up on thousands of websites.
Even before the first version of RSS was released, however, other groups had a different plan for spreading news online. These included The Economist and The Washington Post, who teamed up to create a competing system called Atom. The Economist said it would simplify publication by eliminating a number of manual steps, but Atom was more of a competitor to RSS.
What Are RSS Feeds Used For?
Like news aggregation services like Google News, RSS readers are designed to make it easy for people to get the content they're looking for. The idea is that people will then use the computer to perform other tasks, like checking Facebook and so on, without ever having to open up the browser to see the latest posts from social media sites or websites. In most cases, readers are able to access more content than you could see on a social network, including e-books and audiobooks.
RSS is often used by fans of TV shows and music to stay up to date with new releases, or bloggers to collect content from other sites and share it in a centralized way. But in addition to using it to receive and read content, readers are also used to track websites that allow it and customize their experience.
Conclusion
As a freelance writer, I try to keep up with new online trends. One of the biggest things I had to learn was RSS, and over time I learned to use it to my advantage by strategically posting content that is unique and useful to my audience. Learn more about RSS here so you can turn any old topic into a source of traffic and content marketing success.
I trust you enjoyed this article about Everything To Know About RSS Feeds. Would you please stay tuned for more articles to come? Take care!
JeannetteZ
Want to Learn How to Build Your Own Home-Based Online Business & Start Making Money Online From Your Comfortable Couch?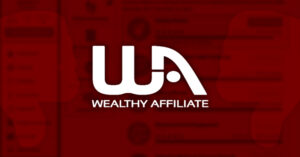 Your Opinion Is Important To Me
Thoughts? Ideas? Questions? I would love to hear from you. Please leave me your questions, experiences, remarks, and suggestions about Everything To Know About RSS Feeds in the comments below. You can also contact me by email at Jeannette@WorkFromAnywhereInTheWorld.com.
You may also enjoy the following articles:
Best WordPress Comment Plugins
Ultimate Guide To Blog Comment Traffic
How To Choose The Best Blogging Platforms
When You Should Put Ads On Your Blog