8 Best Online Learning Platforms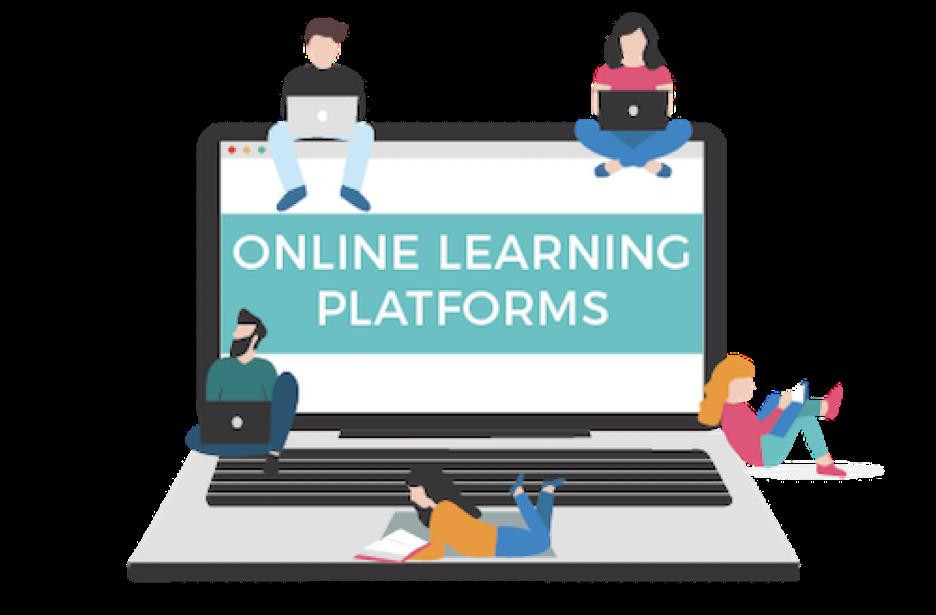 8 Best Online Learning Platforms
Whether you're aiming to learn some new marketable skills or want to explore a topic for fun, online learning platforms are a great and easily accessible resource for learning on your own schedule. As an alternative to online colleges, these platforms tend to be a little more flexible and may even offer more specific or unusual classes you wouldn't find at a traditional college.
Still, prospective students must compare their options to find what's best for them. From Masterclass to Coursera, here are just a few of our recommendations for the best online learning platforms.
What Are Online Learning Platforms
In the old days, learning was very different: students of an elite academic program learned at an institution, then received their degree in a physical school. Times are changing, though, and colleges are no longer the only option to learn new skills or even expand your knowledge.
Online education has become incredibly popular, with learners of all ages worldwide looking to get a leg up on the competition. Online learning platforms are basically an online school in a box. There is no tuition. You can participate at your own pace and check in whenever you want. Unlike traditional universities, online learning platforms allow you to enroll from any location.
They can be used both as a formal or informal learning experience. Online learning platforms are sort of like education on steroids. On-demand classes and flash-based content is delivered by the minute, day, or week while continuing to track progress and grade students' work.
Professors can handpick and grade their students and may offer alternative courses that aren't available elsewhere. Online learning platforms are all about creating a personalized and customized learning experience for each student.
With each course you take, you can choose your pace and learn what you want to learn when you want to learn it. You can also even choose to participate in specific modules or mentorships with experts in the field.
Online learning platforms are meant to be flexible and interactive. These online platforms allow students to pick their own pace and topics, making it easy to work on your own time. With everything at your fingertips, you'll be able to access course materials when you're ready to study.
Unlike traditional colleges, these platforms can be an entirely new and flexible learning experience. As an online student, you'll be able to move at your own pace and receive feedback on your progress as you continue to learn. The good news is that there are plenty of great online learning platforms to choose from.
Online learning platforms are more flexible than college courses, typically teaching one or two courses a semester. While an online learning course may have only a handful of students in the class, the options on an online learning platform can have thousands.
Because there is no cap on students, online learning platforms can focus on a specific course and topic to provide their student body with all the course materials and instruction they need. If a particular topic interests a student, the platform can tailor their course to help them learn everything they need to become successful. There are many ways to use online learning platforms, and they have been used in a variety of fields to teach both students and professional people.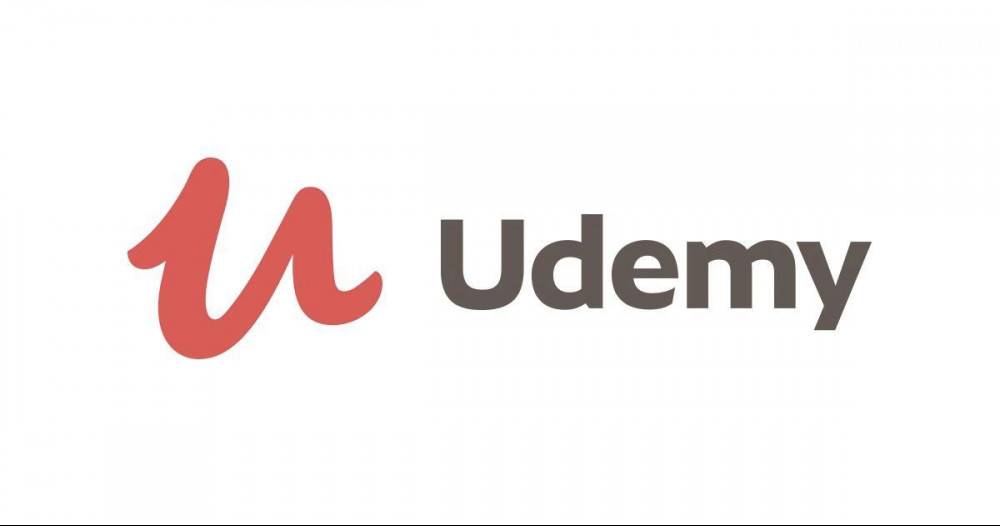 1. Udemy
Udemy boasts a diverse, U.S.-based selection of courses on a range of subjects. The platform specializes in both self-paced and one-on-one coaching in computer programming, business, art, music, dance, and web design, web development, and more. It's also a favourite among online musicians and artists, offering coursework on guitar, singing, piano, voice, and more.
Paid and premium courses cost anywhere from $10 to hundreds of dollars, and the site's experts are on hand to answer questions and help you work through problems. The learning platform also allows you to upload and share your own work and organize and manage your course progress. Udemy is not only one of our favourite online learning platforms for its affordability but also for the wide variety of topics it offers.
From game design to nutrition to philosophy, Udemy allows you to take classes for a fraction of the price and learn how to do it yourself. While Udemy offers courses in all popular programming languages, students can learn just about any subject they're interested in.
Each of their classes is available on-demand, so students can do the coursework when convenient for them. You can learn about topics on Udemy in the comfort of your own home or online for those with a bit of tech-savvy. Laptop users can also take advantage of Udemy's video tutorials and quizzes, which can help boost your comprehension before tackling your class.
Udemy is a leading online learning platform, offering more than 20,000 online courses in programming, music, writing, and many others. While you can always sign up for a free trial to check out the breadth of courses available and what you'll be able to learn, many courses are only available for a small fee, ranging from $15 to $300.
Whether you're just starting in your career or hoping to pursue a career in a career-long field, Udemy is a great place to learn about a wide range of skills. Udemy is the world's largest online learning community, with over 55 million students and 5 million teachers.
Udemy offers a wide variety of content for online learners, from computer programming to painting, cooking, languages, and voice-over. It also has some unique features, such as its embeddable videos, which you can watch directly within the app itself.
Skillshare is a great place to go for learning new skills. Whether you want to sharpen up your resume or want to brush up on skills you may already have. It offers hundreds of classes on everything from coding to web development, business skills to marketing, and many other topics.
Courses typically run for 10 weeks, so the average time it takes for you to complete a course on this platform is around 10-15 hours. Once you complete the course, you're allowed to share your knowledge online, so you can continue learning and growing your knowledge and skills over time.
Skillshare is also one of the cheapest ways to get started with online learning. Established in 2010, Skillshare has taught learners to be creators and producers of content for the last seven years. Their mission is to "change the world with learning," As such, their platform offers thousands of video courses on a variety of subjects.
Skillshare is a social learning community with a large community of avid learners and educators, and entrepreneurs. There are no prerequisites for joining the community, and anyone can teach on the platform as long as they're approved for the class.
There are thousands of unique classes covering various topics, including web development, design, marketing, photography, entrepreneurship and other soft skills. There are hundreds of premium courses for which Skillshare will take 20% of your fee, but the platform is free to use as you please. Skillshare is a marketplace for e-learning courses from industry experts and other members.
These courses range from large-scale courses taught by professors or leaders in their field to more specific but just as helpful content, such as Udemy courses or Coursera courses. Classes on Skillshare are usually taught in a free format, meaning it's easy to jump into any specific course when you want, even if you have little or no knowledge of the subject you want to learn.
This marketplace has more than 12 million courses and over half a million members. As a market leader, Skillshare has mastered its market and offers high-quality courses from various professionals. Other than that, Skillshare also features curated collections, or "hot lanes," which offer additional classes.
3. Coursera
Launched in 2011, Coursera is one of the most well-known and popular online learning platforms. With nearly 2 million active learners and more than 9 million registered students, it's not hard to see why the platform has become so popular with employers and graduates alike.
Coursera offers more than 50 courses taught by distinguished professors at top universities globally, including New York University, Stanford University, Duke University, Northwestern University, University of California Berkeley, MIT, Georgia Institute of Technology, Princeton University, and more.
The pricing is somewhat flexible, and there are no enrollment fees to sign up. Coursera, the massive online learning platform that includes more than 180 million users, also features a wide selection of individual courses, allowing you to tailor your own studies.
Courses are broken down into several categories, including computer science, business, math, philosophy, and psychology. They're led by elite instructors who have graduated from prestigious universities like Stanford and MIT. Courses' payment options range from a small monthly fee to $200 per month for a lifetime membership.
They also offer special scholarships for students and teachers. Tutors are on-site to answer questions and provide guidance for classes in various subjects, including coding, physics, history, and even online shopping.
Coursera, first launched in 2011 as a collaboration between Stanford University, the University of Oxford, and the New York Times, offers courses ranging from computer science to liberal arts and everything in between. Coursera currently offers over 2,700 courses, covering biology, Medical Science, Human Geography, and Math.
Although Coursera offers an entire directory of courses, let's start with the platform's best offerings. The Stanford course is billed as a popular course series that covers the fundamentals of computer science. The series offers a rich set of practice questions for those who want to learn the material for themselves and covers how to learn.
Coursera is the first major provider of online classes and is often lauded for its diverse and high-quality courses. It offers free classes, a $29 monthly subscription for unlimited access, and a $1,200 (and climbing) annual membership. Students who don't have the $29 or $1,200 annual membership can pay a monthly or annual fee of about $7 to $10 to take Coursera classes, though most of the programs on Coursera have free resources to use with a fully-loaded license.
Coursera also hosts one-off classes offered by universities. The majority of courses available are aimed at academics. Still, some notable ones include game design with the University of California, Irvine, app development with the University of Texas, Austin, and natural language processing with Stanford University.

4. Mindvalley
Mindvalley, a lifestyle brand based in Los Angeles, is one of the most recognizable brands on our list of the best online learning platforms. Mindvalley is an online marketplace for educational and inspirational learning resources. Each month, Mindvalley releases a new educational channel to promote new and upcoming learning resources.
Some of the most popular channels include
LiveMind,
CoursePack,
Coursera,
Udemy and
Courseviewer.
Mindvalley is a prevalent learning platform for personal development. They have a wide range of classes and courses, ranging from meditation to craftsmanship to finance to business, so there is something for everyone. The classes are varied, and it's easy to find the one you want at your own pace and in your own language.
Mindvalley operates online platforms that sell experiences to help people adopt the mindset of entrepreneurs, creators and innovators. The platform offers courses in various subjects, including fashion and design, music and writing, and business and marketing.
Students can pay per course or subscribe to Mindvalley's full suite of services for around $180 per month. Mindvalley has a relatively high learning curve, especially when it comes to the clothing and design courses. Still, once students are familiar with the platform and learn how to navigate the many experiences it offers, the payoff is worth it.
With over 75,000 free courses that span every industry and skill set, Mindvalley is the perfect place to learn. When online learning is considered a must-have skill, Mindvalley's courses are designed to teach you how to take advantage of new technologies, improve your communication skills, and teach you valuable business skills like how to negotiate and manage people, and more.
Mindvalley offers a massive variety of courses to accommodate all interests and skillsets, ranging from computer programming to graphic design to running a business to creative marketing. These are offered free of charge and include unlimited study materials to help you pass the final exam at the end of the course.
Mindvalley is a popular platform for learning self-development skills, meditation, meditation apps, online productivity, productivity workshops and more. These are all low-cost ways to add skills to your resume that'll actually stand out and set you apart in a competitive job market.
If you're interested in becoming
A time management coach,
a health coach,
a runner,
a Feng Shui master,
learning meditation,
or going through a life and business coaching course,
you can learn all you need at Mindvalley. Mindvalley has classes ranging from under $50 to over $10,000, but a course that does the most to advance your skills will cost you much more. Some courses require registration, so keep this in mind before signing up. 
5. MasterClass
Founded in 2010, MasterClass has become one of the most well-known online learning platforms for professional artists and business people. Initially a business coaching platform, the company expanded its offerings and now offers nearly 1,000 courses in various subjects, ranging from web design to calligraphy to improvisational dance.
The difference between MasterClass and many other online learning platforms is that they all have an educational aspect, so while it's great to learn something on your own time, it's just as important to not only learn but to master that skill. And MasterClass's instructors offer hands-on classes to help students learn a skill and help their clients learn a skill simultaneously.
The online learning platform MasterClass was launched in 2014. It has become the most popular online learning platform for people looking to learn anything from acting to cooking in only two years. Each course has a set price, but there's also a free section to start at or get an idea of what the platform offers.
Courses taught by some of the world's most well-known and talented teachers include photography, filmmaking, sculpture, and many more. It's important to note that the format is largely unstructured; each video lesson covers a specific topic, and there are no course descriptions to reference during the study. This can be challenging, particularly if you're stuck on a specific point, but the real value lies in the teacher's passion for the subject.
MasterClass is a subscription-based online learning platform that offers classes from some of the world's most popular and acclaimed instructors, including:
Geoffrey Canada,
Chris Brogan,
Martin Richard,
Lauren Lopez,
Laurence Fink,
Kevin Systrom,
Diane von Furstenberg,
Donnie Wahlberg,
Lee Kum Kee, and
Mattel.
Additionally, they have a growing roster of fellows from across the globe, including:
David Orr,
Simon Sinek,
James Hardie,
Martha Stewart,
Katy Perry, and
Laverne Cox.
At the $90 annual membership fee, you can learn from more than 300 professionals from your home or office, including:
Steven Spielberg,
the Kardashians, and
Greta Gerwig,
and engage with them by providing feedback on each class you take.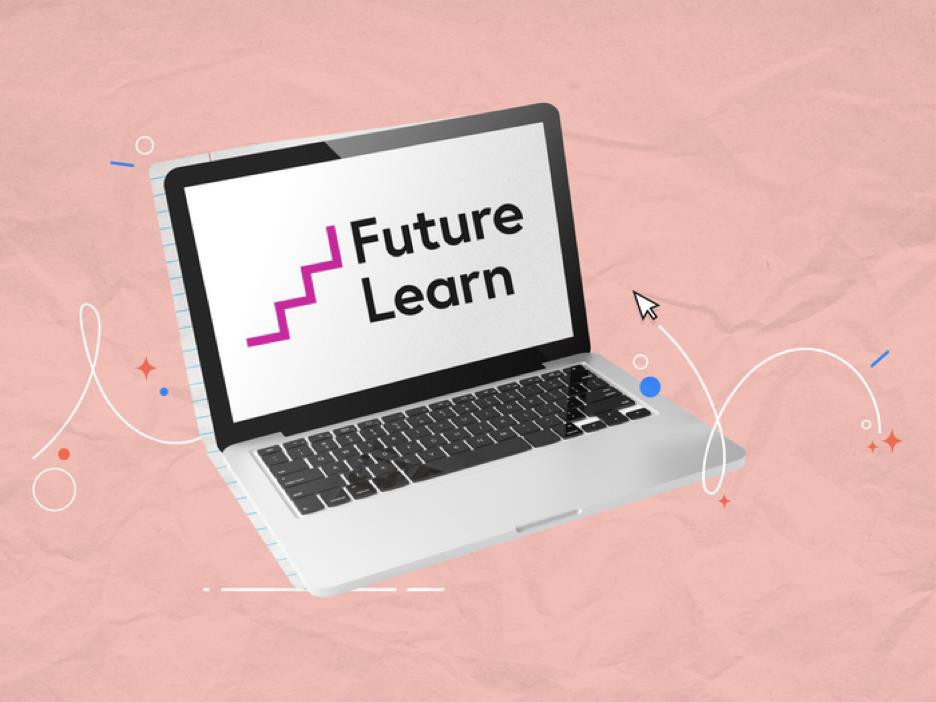 6. FutureLearn
Germany-based Futurelearn offers a comprehensive range of courses aimed at the business and professional community, making it a great option for anyone who wants to learn on the job. You can take courses on everything from IT and web design to public speaking and filmmaking, and the platform also offers a great range of tailored learning modules, including:
Business Skills & Leadership Development,
Early-Stage Software Development, and
SME Trends.
The platform also offers certification programs that can be taken over a period of months or, with the MasterClass option, taught for only a few hours. This is a great choice if you're working remotely and would like to supplement your training without the long-term commitment of a full certificate program.
Are You Tired Of Scams?
The London-based FutureLearn is a UK-based company offering various online classes ranging from real-life examples of navigating the social media ecosystem to different-sized rock formations. All classes require either a fee to take or have an Open Code of Conduct, with a required level of participation to access the course material.
There are currently over 1,000 classes across over 45 different disciplines available. Still, it can be difficult to pinpoint exactly what you need to focus on or which class is right for you. With a list of every class available, users can use the platform's dashboard to search by keyword to find the exact course they're looking for.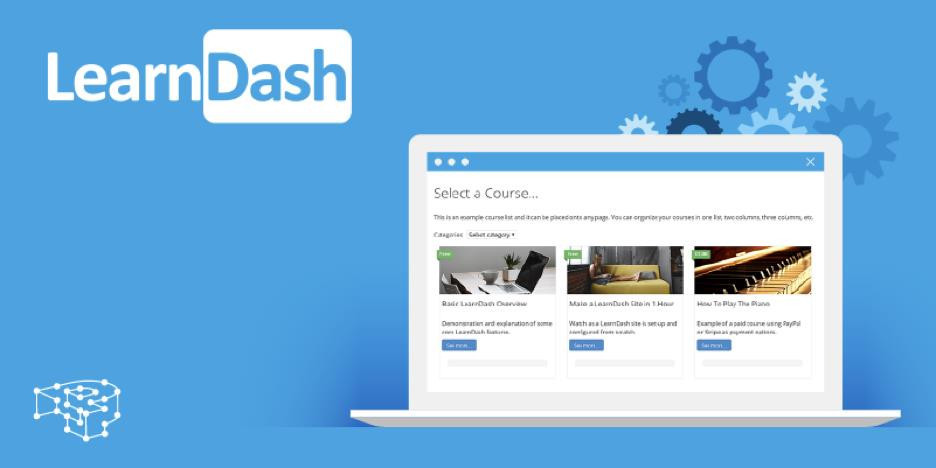 7. LearnDash
LearnDash is another great option for those interested in becoming more tech-savvy and perhaps even designing something new in their free time. In this free online course, you'll learn to use HTML, CSS, and Node.js to build web pages and websites. Courses are completely self-paced, and you'll only have to spend your own time on homework specific to the task you're learning.
This platform allows you to choose your own pace, and you can even adjust for difficulty, so you can learn as you please. LearnDash, a platform devoted to education and learning, is a central resource for individuals looking to learn more about new topics, skills, and technologies. The platform's emphasis on instructors and a focus on research and discovery is reflected in its classes.
Each course contains videos, interactive challenges, assignments, and access to the instructors' personal blogs and social media. The biggest downside to LearnDash is that the platform tends to be more specialized than a general education course. It does offer a wide variety of subjects and topics, so if you're looking for something specific to your field of interest, it may be your best bet.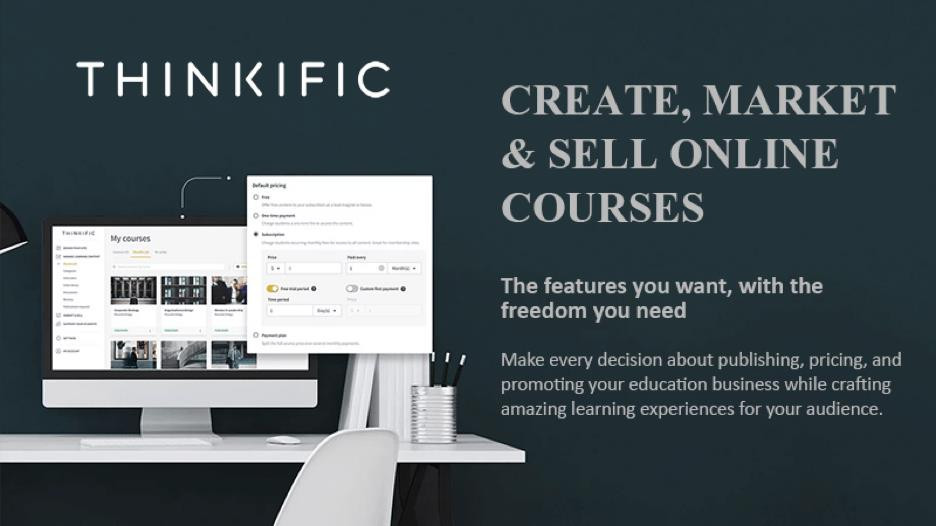 With over five million students in 190 countries, Thinkific is a serious force in the online learning market. You can learn how to code, run a marketing campaign, or gain hands-on experience as a freelance web developer from this platform, as well as find in-demand digital marketing courses, web design courses, and more.
Online courses are available in various subject areas, from learning how to create a marketing strategy to building a website to learning how to build and deploy a web application. Thinkific offers a full roster of online classes, including entrepreneurship, finance, marketing, human resources and more.
Classes are divided up into short courses that last between 4 and 12 weeks, which means you can get a taste of a subject, and if you don't find it up to your alley, you can opt to complete the course for credit. Whether you're looking to learn how to pitch yourself as a freelancer or become a better expert in a certain field, Thinkific offers a wide range of classes that make it easy to give yourself the skills and confidence you need to work in a specific field, at a specific company, or on your own.
Conclusion
When choosing online learning platforms, the most important thing is what makes sense for you. Even if you're not planning on pursuing an advanced degree or leaving your job, online learning platforms can still help you expand your knowledge and skills — and even transform your life.
I trust you enjoyed this blog post about the 8 Best Online Learning Platforms. Would you please stay tuned for more articles like this to come? Take care!
JeannetteZ
Want to Learn How to Build Your Own Home-Based Online Business & Start Making Money Online From Your Comfortable Couch?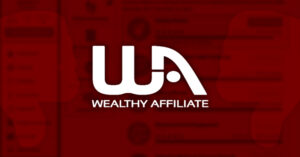 Your Opinion Is Important To Me
I would love to hear from you. Please leave me your questions, experiences, remarks, and/or suggestions about the 8 Best Online Learning Platforms in the comments section below. You can also reach me by email at Jeannette@WorkFromAnywhereInTheWorld.com.
You might also enjoy the following blog posts:
Best Websites To Teach English Online
Best Digital Education Tools For Teachers And Students
Best Simple Tips For Better Online Teaching
How To Choose The Best Online Language Teacher
The Best Online Teaching Platforms