8 Best Affiliate Marketing Niches To Make Money
8 Best Affiliate Marketing Niches To Make Money
The most profitable niches in affiliate marketing are those with evergreen demand, ones that have raving fans, or both of those factors combined.
If you're going to invest the time, money and effort required to build an affiliate site, then it makes sense to ask in advance if the niche itself is potentially profitable over the long term.
You can make short-term money from whatever is trending right now, but multi-decade profits tend to involve more mundane topics e.g. golf.
What is Affiliate Marketing?
Affiliate marketing can be defined as when a website charges a fee for referrals to its sites from the services or products you recommend. It can be done for software, movies, or products. Some affiliate marketing companies will pay you to promote their products, for example, Amazon Associates, and there is an increasing number of online affiliate marketing agencies. It all sounds a bit confusing, but if you do a bit of research, it isn't really all that complicated.
Essentially, a website's advertising platform will allow the owner to sell advertising space to third parties. This is where the affiliate marketing industry, such as Brand Affiliates, comes in. Affiliate marketing is one of the easiest and fastest ways to make money online. It works on a similar principle to online advertising, in that a site will accept a link to a specific site or product (which has been paid for by you), but it goes further by allowing a person to make money directly from the sales of a product or service on that site.
To add your affiliate link to a webpage, the website owner will pay you a percentage of any money spent by visitors to that site. Affiliate marketing is a strategy that's used to generate revenue without having to invest in your own product. If you're thinking of investing in some sort of e-commerce product to sell on your own website or to customers directly, or if you've got an existing product or service that you could promote to customers, then affiliate marketing is a great way to generate additional income.
In particular, affiliate marketing works best with big-name brands – if your niche is very niche, then you can earn plenty of money from affiliate marketing with products that are currently massive brands. It also helps if your niche is very broad; for example, affiliate marketing will still work if your niche is engineering, as the most common engineering questions are around software and how to use it. Affiliate marketing involves paying affiliates, usually through a simple commission scheme. It's a form of network marketing, which has been around for decades, originally intended for those who enjoyed hobbies or had a niche interest to promote.
For example, if you were a watch collector interested in vintage models, you could sell them by promoting it on a website or blog. Once you had a list of people interested in that niche, you could start to link out to other websites where there were other people like them. Affiliate marketing is an ideal way to market just about anything, including a physical product, a digital product, an idea or a service.
1. Weightlifting
No other niche brings more to the table as far as revenue potentials go than weightlifting. In the past, investors have come to realize that weightlifting is the key to unlocking the 'elusive' Russian market, and as a result, there has been a huge influx of investment money into the sport. Weightlifting has also become a hot topic in the US recently with the introduction of the CrossFit movement.
Investing in any niche that has seen a major boost in demand is a good strategy to follow. People think of "the powerlifting" sub-industry when they think of affiliate marketing, but it is so much more than that. With a few simple tweaks, you can make a steady income for the next decade or more from an affiliate marketing site about powerlifting. You don't need to go in head-first to market a new weightlifting product – it's the more popular weights that you need to keep an eye out for, as most people buy them online.
Most people buy from well-known brands, such as La-Z-Boy and Anytime Fitness. But you can make reasonable money by targeting niche powerlifting websites and running affiliate ads for them on your site. The profits from those ads are higher than the profits from the ads for the more popular weights. If you want to invest the time and effort required to become a professional affiliate marketer, it is important to establish what your exact target market is. It is unlikely you will earn a lot of money if the majority of your audience consists of under-skilled amateurs.
But most beginners at this activity do very well. It is also unlikely you will have a wide appeal if your product is not sold at a premium price point or if it does not appeal to the broader population. Weightlifting is a very popular hobby and personal fitness activity in North America and Europe. Fitness enthusiasts need decent high-speed internet connections and cheap access to healthy food. They also require an attractive brand with a passionate following.
Weightlifting is another perennially popular niche in affiliate marketing, with 6 in 10 affiliate marketers saying they make money from weightlifting at least once per month. If you're a coach, trainer or perhaps even an instructor, then this can be a great way to generate income from your regular activity, or even a sideline if you're already involved in the sport.
2. Weight Loss
Ongoing fitness trends are forecast to see great success in the coming year, and since losing weight is an always-relying-on-an-auto-pilot way of life, the trend is very much still in play. If you're running an affiliate program in this niche, make sure you only offer the same products that are always in demand. There is no shortage of success stories in affiliate marketing when it comes to weight loss.
Rather than dieting, people are becoming more open to the idea of a more natural and healthy approach to dieting. Key players in the space are Nutrisystem, Livestrong, Jenny Craig and Susan G. Komen. Though the market is quickly changing, the general trend is upwards. As more people are looking for healthier solutions, you can expect a supply-and-demand imbalance for affiliate marketing with these brands in the coming years.
Weight loss is a lucrative niche, with two million affiliate marketers already raking in an estimated $1.7 billion per year. The secret to affiliate marketing success in this niche is to provide a solid scientific foundation for your advice. If you have your own scientific background, it won't be much of a challenge. Other people in the niche sell pseudoscience, using a sales force to persuade the gullible of their merits. Businesses already selling weight loss services have long-term commitments from customers to keep them coming back.
Selling products or services like weight loss gimmicks is a short-term play. Weight loss is one of the most popular topics among people searching the Internet for health and nutrition advice. However, it's not always popular with marketers and advertisers – unless it's high-demand and high-profit. That's because demand for weight loss results in a high-octane demand curve.
The more popular your topic, the more likely you'll find someone willing to pay for your expertise or product. Don't get me wrong, it's possible to sell weight-loss products to mainstream consumers if you're savvy about your affiliate strategy. All you have to do is find a very specific niche audience. You'll have to invest an amount of time to create valuable content and attract a decent amount of targeted traffic to your site.
3. Fashion
How much could you make with a fashion website that's focused on bags, shoes or jewelry? The more niche it is, the better. The more niche it is, the more fans you can build for your products. The more fans you can build for your products, the more likely they are to buy them. This niche is great for people who are comfortable selling things online. Making money in this niche is a matter of making products interesting to people so that they want to buy them and a lot of time has been spent with this business.
Amazon Fashion in the US ranks as the fifth-largest fashion site in the world. Well-known brands like Adidas, Nike, DKNY and Louis Vuitton are available to buy in the US. Fashion is also one of the hardest niches to break into, especially as it's always trending. The only saving grace is that the clothing industry is always looking for great new products to sell. The money in this niche can be huge, and the profits are made by selling people a new product they've been dreaming of but never really got around to buying.
Although online retailers offer ready-to-wear clothes and accessories, if you're interested in fashion, you have to know where to find it in the real world. The future of fashion is already here and the advent of the "retail apocalypse" (the threat of store closings due to online competition) is only a matter of time. Even before that, a dwindling number of retail outlets in big cities will have eliminated all those exotic, no-growth items like yoga pants. Your affiliate marketing efforts could double your earnings by exclusively focusing on the hottest new clothing items that fashion stores are unwilling to carry.
4. Dogs
Affiliate marketers fall back on a popular strategy: creating affiliate marketing niches around easy-to-understand, familiar topics. One example of a popular niche that fits the bill is pet owners. While dogs are not exactly scarce, pet owners certainly are. And given that the allure of owning a dog is undiminished, they continue to be an ideal choice for an affiliate site. Right now, you're likely to find affiliate marketers who are offering discount pet clothing sites, and grooming companies, and pet supplies stores.
Affiliate marketing income is pretty dependable too. If you grow your marketing budget by even one percent per year, you'll grow your income more than 70 percent over that time. Puppies have been incredibly popular for years, and it looks like this will be the case for the foreseeable future. They offer natural status symbols and a safe, non-threatening environment for younger children to explore the world, so the market is ever-growing. Retailers will continue to sell food and toys for dogs, and everyone involved will benefit from the craze.
Research shows that people get more pleasure from dogs than other kinds of animals. They're just so darn cute. I found a site called Fluffy Pet Products offering 1,000 paid links for $5. This company offers real dogs with real owner testimonials and pet videos on the site. If you like, you can post your own pet videos. They also have a Facebook group and a group called "how to talk to your kids about dogs."
One of the reasons people are willing to pay to have their dogs featured on this site is because of the personalized videos featuring the dog owner. Some of these videos are a little too cute for my daughter to be comfortable with. Based on recent data on Google Search trends, there is a major boost in searches for the term "dog" across the whole of the US and UK. We also see a similar spike in US search trends for "dogs" and the related searches "dogs biting" and "dog attacks", which suggests that searches are no longer just for the "cute" factor.
Pets are often regarded as man's best friend, so it's no surprise to see people who have pets asking for more information on the subject of approaching pet-related companies for product reviews. People have had dogs for a long time, but they're still evolving in terms of their need for good food, appropriate care, and if you are selling good dog food and accessories then a big boost in searches can potentially make your business and website extremely lucrative.
5. Home Security
The UK's home security market is a lucrative one, which shows up in Google search rankings. If you can get your brand into that market by publishing inexpensive home security guides, with multiple copies being downloaded by people looking for advice. At first, this might sound like a niche where the community might be dominated by a limited number of users. But over time the home security niche has remained hot, with even Chinese smartphone maker Xiaomi now part of it. Despite some of the wilder predictions made about Xiaomi in the beginning, these have proven false.
Are You Tired Of Scams?
That's because the company hasn't done anything truly outlandish or extraordinary to pull in sales. Rather, it's honed in on a niche of people who would gladly pay a premium for high-quality products that guarantee a good user experience. The highly competitive US home security market was worth $6.6bn in 2017 according to IBISWorld.
The sector has historically been served by brick-and-mortar businesses. However, it's starting to move online with interest in home security services growing rapidly. Another factor is that many people can't resist the reassurance offered by someone there to protect them from burglars. While these aren't cheap security systems to buy outright, subscribing to security monitoring and virtual insurance are becoming increasingly popular options for homeowners.
6. Debt Settlement
Debt settlement is the process of renegotiating credit card debt with lenders. This process has existed for a long time and remains profitable because many people are still overwhelmed by debt. In fact, this type of site can generate as much as $2 million in sales per month. There's also a very large and targeted audience that's struggling with debt, either in the U.S. or in another country.
Debt settlement may sound like a shady industry, but it's actually one of the safest ways to make money online. There's no set fee associated with the work; instead, you're paid a flat sum each time a debt is settled. That makes the business less profitable than most of the others here, but the numbers work in your favour. The biggest hurdle is time: there's a lot of work involved in bringing an end to debt. It was reported that the industry had brought in $3.9 billion in revenue. It's important to do your research before dipping your toe in the water.
There are hundreds of firms offering debt settlement, and you should make sure you pick a reputable one. Promoting a product you've got no connection to is, of course, highly illegal. Debt settlement websites are extremely valuable. If you find your credit card company is being difficult, and you are facing foreclosure, you may be able to refinance and get out from under bad debt. Online Debt Relief is a popular choice for those in this situation.
The great news is that there are dozens of these online relief sites – some with an established and trusted brand, and some are just small online ventures. It's usually better to start on a trusted site, as then you are supporting the site and they will probably be more likely to refer you to other valuable content too. Depending on how long your debt was in place, and your financial situation, your best options are either a 90-day payment plan or an extended grace period.
7. Gaming
A related niche is gaming, which may be more about technology and lifestyle than sports. There are countless YouTube gaming channels dedicated to keeping active gamers entertained. The diversity of subjects and activities covered by these channels suggests this niche is set for decades of continuous growth.
If you look at the growth in game-related products on Amazon, the performance of mobile games, and the announcement of an upcoming Nintendo Switch release, it's clear that gaming is booming. It's no longer just a hobby that you do on the weekends or holidays.
Nowadays, millions of people worldwide play games on a daily basis. Gamers can usually pay for games that they want to play without having to go through any of the hassles of actually making the purchases themselves.
This is great for brands because these gamers are always on the lookout for the latest and greatest products to play with, and they're sure to share their recommendations on social media. Interestingly, there are a number of mobile game companies that have set up affiliate programs.
8. Essential Oils
A recent survey of 7,000 of the top salespeople revealed the essential oils business has incredible potential for profitable growth over the next five years. By 2021, sales of essential oils will be up 111 percent in 2018 and will have an estimated value of $1.9 billion. This is on the back of exploding use of essential oils in recent years, especially among health-conscious Americans and baby boomers. Essential oils – also known as aromatherapy – include oils from lavender, tea tree, lemongrass, peppermint, eucalyptus, lemon, rosemary and more.
They are useful in alleviating anxiety, stress, pain, and more. Essential oils have proven effective in raising testosterone levels, fighting bacteria, reducing inflammation and even treating cancer. There is perhaps no niche that makes better use of affiliate marketing than essential oils. They're often mixed into moisturizers, so you can earn affiliate revenue on a per-quantity basis with some makeup and cosmetics brands.
In theory, it's a goldmine. After all, people need to put up with using the wrong kind of soap for far too long. But as with everything, you've got to set your own standards. There's no point in buying a quality set of essential oils if you're only going to use them once. You need to aim to replace the same product, such as the cleansing soap in your handbag. And this means that niche needs to be either filling a genuine consumer need or gaining enough traction in the marketplace to become a household name.
Conclusion
Affiliate marketing doesn't just attract beginner entrepreneurs, it has proven to be a great way to make a steady income from a subject that doesn't require huge investment. But even with the best affiliate site on the internet, if you don't make a solid profit, you can't keep on doing it. If you're building a business around your niche, look at it as more of a long-term, cost-intensive hobby, but one that will build the business you want as the business grows.
I trust you enjoyed this article about the 8 Best Affiliate Marketing Niches To Make Money. Would you please stay tuned for more articles to come? Take care!
JeannetteZ
Want to Learn How to Build Your Own Home-Based Online Business & Start Making Money Online From Your Comfortable Couch?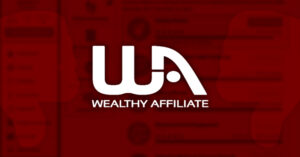 Your Opinion Is Important To Me
Thoughts? Ideas? Questions? I would love to hear from you. Please leave me your questions, experiences, remarks, and suggestions about the 8 Best Affiliate Marketing Niches To Make Money in the comments below. You can also contact me by email at Jeannette@WorkFromAnywhereInTheWorld.com.
You may also enjoy the following articles:
7 Best Strategies To Make Content Go Viral
The 9 Best Free Blogging Platforms
9 Effective Ways To Promote Your Blog On Social Media
7 Best Blogging Niches To Make Money
The 6 Most Common Blogging Problems